Where there is sports, there is scandal.
Some recent examples: Football phenom Terrell Owens and sultry starlet Nicollette Sheridan glorified illicit sex in a pre-game network teaser. Baseball stars Jason Giambi and Barry Bonds (of the New York Yankees and the San Francisco Giants, respectively) admitted they illegally used performance enhancing steroids. And there was the All Star Wrestling Match (Ron Artest's Five vs. The Obnoxious Fans), for which the warm-up match was the Detroit Pistons vs. the Indianapolis Pacers.
All generated a great deal of press and outrage this past fall. Ah, but that's old news by now, having been superceded by Minnesota Vikings Randy Moss's fake-mooning of Green Bay Packer Fans and … well, you name it. And there's bound to be another before Superbowl XXXIX exhausts us all.
The problems of sports run deep and wide. One well-known writer has said, "Television threatens to engulf many of the inherent values of sports," and "Throughout our sports programs there is an undue emphasis on violence." Another book summarizes the problem of modern American sports culture: "cheating, rule violations, ego exaggeration."
There is nothing new under the sports sun. The first two quotes come from James Michener's Sports in America, written nearly 30 years ago. The last quote is from Tony Ladd's and James A. Mathiesen's Muscular Christianity (1999), and goes on to note that these problems "came to fruition in the 1920s and affected sport for the remainder of the twentieth century." And the first part of the next century, we might add.
As Paul put it in Romans 1, too many athletes are "filled with all manner of unrighteousness, evil, covetousness, malice. They are … insolent, haughty, boastful, inventors ...
1
Play Ball
From 2005 to 2007, "Play Ball" examined the relationship of sports and faith: sports is important precisely because it is a form of play, that is, a manifestation of the Sabbath. Contributors included Mark Galli, Collin Hansen, Mark Moring, and others.
Previous Play Ball Columns: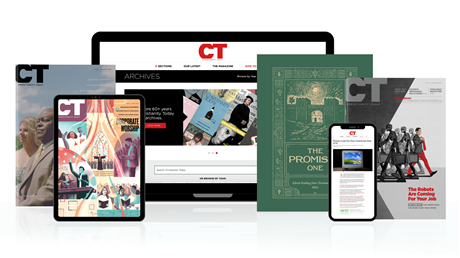 Subscribe to Christianity Today and get access to this article plus 60+ years of archives.
Home delivery of CT magazine
Complete access to articles on ChristianityToday.com
Over 120 years of magazine archives plus full access to all of CT's online archives
Subscribe Now
Freedom Between the Goal Posts
Freedom Between the Goal Posts