AIDS didn't even make the list of concerns for World Vision in a 1999 urgent-issues report. But according to Ken Casey of the ministry's new HIV/AIDS hope (Hope, Orphans, Prevention, and Education) Initiative, World Vision "woke up" about three years ago to realize that the plague of the 21st century was unraveling all its other work.
"The AIDS pandemic is the greatest humanitarian crisis," Casey said. "It just begs a reaction from the church."
The church is now in full reaction mode. More than 2,000 Christian medical professionals, church leaders, and students gathered for the ninth annual Global Missions Health Conference, November 11-13, at Southeast Christian Church in Louisville, Kentucky. They spoke not only of statistics that confirmed the extent of the pandemic (43 million people living with HIV/AIDS; 8,000 deaths each day; 14 million orphans), but of working together.
Christians and churches are forming partnerships to prevent, treat, and care for affected people. Last fall Authentic Media published a book—The Hope Factor: Engaging the Church in the HIV/AIDS Crisis—that brought together the presentations from the 2003 conference.
In the last three years, World Vision has trained 491 pastors in 359 churches in 19 countries to take a biblical perspective on the pandemic. "When you actually are able to sit down with church leaders in the United States or Africa and go through the reality of what's going on and bring in scriptural principles, hearts warm up," Casey said.
World Vision, citing a Barna poll it commissioned, said American evangelical support for AIDS ministry is up significantly. The new poll found that 14 percent of respondents are willing to donate money for AIDS prevention and education overseas—compared with 5 percent in 2002.
Florence Muindi, a doctor, spoke of her work with Christian Missionary Fellowship International with a church in Ethiopia, where she cares for orphans and people living with AIDS. She said the strong U.S. church response to Africa has been an encouragement. "We feel embraced as we sit with our loved ones sick in bed and lose our workforce and see the damage. You have come alongside us."
Carl Stecker, senior program director of the aidsrelief art project, said former polarization over using condoms in prevention has given way to an emphasis on treatment. The $335 million ART (Anti-Retroviral Treatment) project brings together Catholic groups with a policy group and a research school to deliver treatment to 137,600 Africans and Haitians in five years.
According to Clydette Powell of the United States Agency for International Development (USAID), which will oversee the program, what distinguishes the Christian response to HIV/AIDS is the balance of prevention, treatment, and care.
Related Elsewhere:
Chicago Sun-Times columnist Cathleen Falsani recently asked "Why don't more evangelicals care about AIDS crisis?"
A press release for the World Vision/Barna poll on evangelicals' support for AIDS work is available online. A 2002 poll laments evangelical support.
Another poll finds that faith drives support for AIDS and poverty relief. A press release for the poll is available online.
The Hope Factor: Engaging the Church in the HIV/AIDS Crisis is available from Amazon.com and other book retailers.
Other Christianity Today articles on AIDS include:
Q&A: Deborah Dortzbach | The international director of HIV/AIDS programs at World Relief talks on our progress, and regress, with AIDS. (Aug. 16, 2004)
Cry, the Beloved Continent | Don't let AIDS steal African children's future. (March 04, 2004)
Confronting Moral Horror | It's a witness even the most jaded find impressive. (Feb. 04, 2004)
As Complicated as ABC | Condoms and abstinence can both play a role in AIDS prevention. (Feb. 04, 2004)
Beyond Condoms | To alleviate AIDS, we must sharpen our moral vision. (June 10, 2003)
A Strategy for Progress | Unless prevention of HIV/AIDS becomes a clear priority, things are only going to get worse. (May 2, 2003)
Civics for Gay Activists | We may see more die from HIV/AIDS because gay activists are intolerant. (April 10, 2003)
ABC vs. HIV | Christians back abstinence-fidelity plan against deadly virus. (March 10, 2003)
Jerry Thacker: Politics Muddies Fight Against AIDS | The politics of homosexuality has made it easier to battle the disease in foreign countries than domestically, says a former nominee to the Presidential Advisory Council on HIV and AIDS. (Feb. 07, 2003)
Bono's American Prayer | The world's biggest rock star tours the heartland, talking more openly about his faith as he recruits Christians in the fight against AIDS in Africa. (Feb. 21, 2003)
Killing a Pandemic | The church may be best equipped to deal HIV/AIDS a crippling blow. (Nov. 18, 2002)
AIDS 'Apathy' Campaign Debuts | Yet Christian leaders say stigma, not neglect, is the bigger problem. (Aug. 28, 2002)
U.S. Blacks Preach Abstinence Gospel | Mission workers testify that Christ helps control sexual urges. (March 27, 2002)
Article continues below
Mercy Impaired | Let's shock the world by reversing our apathy toward African sufferers. (September 27, 2001)
Kenyan President Suggests Hanging for 'Knowingly' Infecting Others with AIDS | Church organizations criticize use of capital punishment as solution to epidemic. (July 19, 2001)
Dying Alone | Baptist women seek out and care for ashamed, abandoned AIDS patients. (June 15, 2001)
Few to Receive Generic AIDS Medicines | Pharmaceutical companies drop suit against South Africa, but problems remain. (May 18, 2001)
Zambia's Churches Win Fight Against Anti-AIDS Ads | Church leaders are concerned that condom promotion encourages promiscuity. (Jan. 12, 2001)
Mandela, De Klerk, and Tutu Join to Fight AIDS | South Africa's men of peace call for end of silence and stigmatization. (Dec. 14, 2000)
Speaking with Action Against AIDS | A report from the Thirteenth International AIDS Conference. (July 19, 2000)
'Have We Become Too Busy With Death?' | As 4,900 people die each day from AIDS, African Christians are faced with the question. (Feb. 4, 2000)
'Sexual Revolution' Speeds Spread of HIV Among Africans | An interview with World Relief's Debbie Dortzbach. (Feb. 4, 2000)
Books & Culture Corner: An Open Letter to the U. S. Black Religious, Intellectual, and Political Leadership Regarding AIDS and the Sexual Holocaust in Africa (Jan. 24, 2000)
Have something to add about this? See something we missed? Share your feedback here.
Our digital archives are a work in progress. Let us know if corrections need to be made.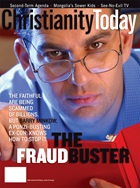 This article is from the January 2005 issue.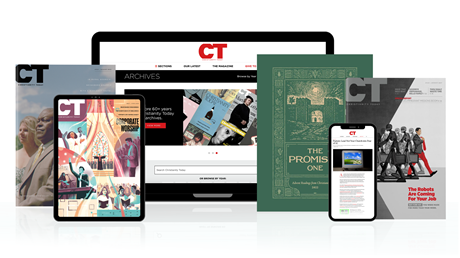 Annual & Monthly subscriptions available.
Print & Digital Issues of CT magazine
Complete access to every article on ChristianityToday.com
Unlimited access to 65+ years of CT's online archives
Member-only special issues
Subscribe
The Church Awakens
The Church Awakens