The highlight film was not invented by ESPN, but the network has enshrined it as an evening ritual all across America. Fans tune in to Sports Center day after day to hear the announcer sum up a 3-hour match in two sentences as they watch a clip of a home run, a touchdown pass, or a last-second three-point shot.
This is site-bite television at its purest, an attempt to grab and heighten interest in sports so viewers will watch ESPN more and more. Unfortunately, this type of viewing can become a nasty habit that, in the end, sabotages any meaningful engagement with sports.
Spend enough time watching highlight films, and you'll soon be watching games for those "moments." You find yourself increasingly bored with every other part of the game. You'll multitask or wander off getting chores done—only to rush back into the living room to catch the instant replay of one of those "moments." It turns us (okay, me) into fourth-quarter junkies. Since most crucial plays happen at the end of games, why bother watching the first three quarters, or even the whole fourth quarter? Why not just tune in at the two-minute warning?
That's like reading the last chapter of a P.D. James mystery to discover the murderer. But the point of a James novel is not just unraveling the mystery but the conflicts and character development along the way. What we've forgotten in the site-bite age, is that every athletic contest is a story.
Take baseball, a story that evolves over nine innings. The characters are introduced as each team goes through the batting order for the first time. Like a good novel, the conflicts are introduced simultaneously: Conflicts between pitchers and batters, fielders and the elements, batters and their own worse habits, and so on. ...
1
Play Ball
From 2005 to 2007, "Play Ball" examined the relationship of sports and faith: sports is important precisely because it is a form of play, that is, a manifestation of the Sabbath. Contributors included Mark Galli, Collin Hansen, Mark Moring, and others.
Previous Play Ball Columns: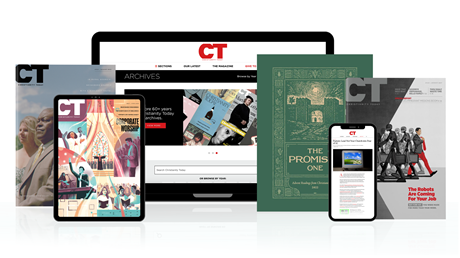 Subscribe to Christianity Today and get access to this article plus 65+ years of archives.
Home delivery of CT magazine
Complete access to articles on ChristianityToday.com
Over 120 years of magazine archives plus full access to all of CT's online archives
Subscribe Now
Spectating As a Spiritual Discipline
Spectating As a Spiritual Discipline