If you haven't despised Barry Bonds up to now, just read the cover story in the latest Sports Illustrated: "The Truth: Barry Bonds and Steroids," by Mark Fainaru-Wada and Lance Williams. After that, you'll probably find "despise" too mild a word.
The cover story is an excerpt of Game of Shadows (due out March 27), a book grounded in more than a thousand pages of documents, as well as interviews with more than two hundred people. The authors obtained secret grand jury testimony of Barry Bonds and seven other prominent professional athletes. They studied confidential memoranda that detailed federal agents' interviews with other athletes and trainers who had direct knowledge of BALCO—a small Burlingame, California, nutrition company that has supplied performance-enhancing drugs to athletes.
To put it briefly, "Barry, you're busted." Though Bonds has repeatedly denied using, or knowingly using, such drugs, the book shows that he gulped as many as 20 pills at a time, and injected himself with a syringe, placed drops of liquid under his tongue, and spread a cream on his body. In his first 100 days of combining drugs with a rigorous weight-training regimen, he put on 15 pounds of muscle. He would have had to have been a complete moron to not know that he was using steroids and drugs.
Then again, Bonds has for some time been an emotional moron. He's been surly with the public, the press, and his teammates for years—using the F-word liberally to make his point when he wanted to intimidate. His relationship with women is hardly enlightened. The excerpt shows him sexually using and verbally abusing women (holding a girlfriend by the throat while threatening her death), cheating on his new wife days after their honeymoon, and ...
1
Play Ball
From 2005 to 2007, "Play Ball" examined the relationship of sports and faith: sports is important precisely because it is a form of play, that is, a manifestation of the Sabbath. Contributors included Mark Galli, Collin Hansen, Mark Moring, and others.
Previous Play Ball Columns: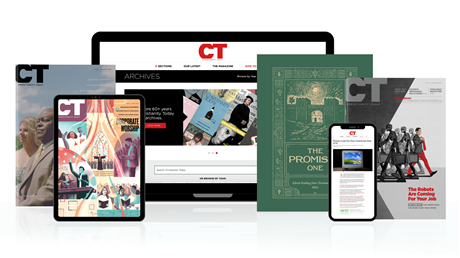 Subscribe to Christianity Today and get access to this article plus 65+ years of archives.
Home delivery of CT magazine
Complete access to articles on ChristianityToday.com
Over 120 years of magazine archives plus full access to all of CT's online archives
Subscribe Now
Steroids 'R' Us
Steroids 'R' Us