Do Bible verses on 'welcoming the stranger' apply to the U.S. immigration debate?
82% Yes
Christ is clearly concerned about how the poor are treated. His teaching in Matthew 25:31–46 says that to mistreat the "stranger" is to mistreat Christ. To care for the stranger in our midst—who is also our neighbor—is not to condone everything the stranger has done. It is to treat the stranger with mercy and to do everything possible to aid our "strange" neighbors. The question becomes, "How can we manifest the love and mercy of Christ in this particular situation?"
Verses on welcoming the stranger apply at the level of the local church. At the level of national interest, for a country whose President talks so loudly about Christian values, other verses apply: "Do not mistreat an alien or oppress him, for you were aliens in Egypt" (Ex. 22:21); "Do not oppress an alien: you yourselves know how it feels to be aliens" (Ex. 23:9).
In verses dealing with welcoming the alien and the stranger, there's no distinction about how they arrived in the country. It's sad that some of the strongest anti-immigration sentiment is coming from conservative Christians who are otherwise "pro-life."
How complicated is "feed the hungry, give to those who ask"?
18% No
Too simplistic. Personal moral exhortations often prove inadequate for complex social dilemmas.
What policies should the government adopt?
54% A path to citizenship
Does the plaque at Ellis Island, "Give me your tired, your poor … ," still guide those of us who are only a generation or two removed from immigration ourselves?
The government should:
1. Empower the Census Bureau and law enforcement to better identify the people who are in this country illegally.
2. Notify illegal immigrants that the U.S. government is ready to offer citizenship.
3. Require illegal immigrants to fulfill everything demanded of legal immigrants.
4. Require illegal immigrants to receive instruction in English.
5. Immediately deport any illegal immigrant who refuses to cooperate.
Let's recall why most immigrants came here in the first place. We good red-white-and-blue Americans were willing to hire them, with or without papers. We bear a major complicity in this matter. It's time we admitted that and figured out a fair way now to legitimize their presence here.
31% Blanket amnesty
If we do not have the ability to identify a person as an illegal alien and we hire them to do work that others cannot do, we must give them the rights of residents.
When I was a child I used to watch birds that seemed to fly pretty much wherever they wanted. I thought it was funny that birds were free to do what people couldn't.
15% Enforce current laws
Attempts to pass legislation may distract the country from the real problem of enforcement.
The U.S. government should go after those who instigate, fund, and supply illegal activities, rather than illegal aliens.
A long-range solution must begin, as Rep. Tom Tancredo (R-Colo.) has often said, at the border.
Contributors: J. Samuel Escobar, Christopher Hall, Alan Harre, John Kennedy, Douglas LeBlanc, Paul L. Maier, David McKenna, Dean Merrill, H. W. Norton, Roger E. Olson, Virginia Stem Owens, Bruce L. Shelley, Howard Snyder, Don Thorsen, Ben Witherington
Related Elsewhere:
For related articles on welcoming the stranger, see our special section about Immigration.
The Pulse previously asked Christian leaders about whether invading Iraq was just, and whether mass evangelism is dead.
Have something to add about this? See something we missed? Share your feedback here.
Our digital archives are a work in progress. Let us know if corrections need to be made.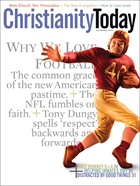 This article is from the September 2007 issue.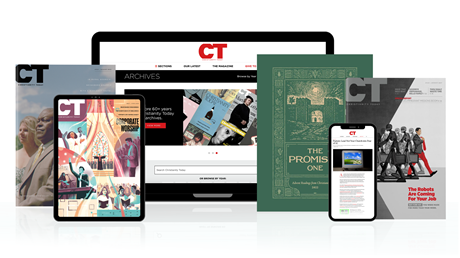 Subscribe to Christianity Today and get access to this article plus 65+ years of archives.
Home delivery of CT magazine
Complete access to articles on ChristianityToday.com
Over 120 years of magazine archives plus full access to all of CT's online archives
Subscribe Now
I Was a Stranger
I Was a Stranger