They dwell below the bottom of India's caste system. Hinduism has branded them achuta ("untouchables"). But millions of previously uneducated Dalits ("broken, crushed"), as they prefer to be known, have turned to Christianity, some through mass conversions, and many are escaping poverty.
"You see a long, drawn-out, so-called awakening among the 250 million untouchables," said K. P. Yohannan, founder of the Texas-based Gospel for Asia. "These people, at least through a minority of their people getting educated and traveling abroad, are getting educated about the world and learning that they are getting the terrible end of the stick in terms of the economy and freedom from the caste system. They see that unless you give up this caste system, there is no hope."
A December decision by India's National Commission for Scheduled Castes (NCSC) could make Christian Dalits' situation more difficult. By declaring that Dalit converts to Christianity and Islam do not suffer the same disadvantages as Hindu, Buddhist, and Sikh Dalits, the NCSC imperiled the government assistance for lower classes for which Christian Dalits would otherwise be eligible.
If Dalits change their official religious identification from Hindu to Christian, they can lose benefits such as access to federal jobs or admission to government-funded universities. In December, the Supreme Court of India delayed hearings for Muslims and Christians demanding full constitutional rights.
Two months earlier, the National Association of Evangelicals (NAE) had issued a statement of conscience that urged the United States and Indian governments to protect Dalits from physical violence, discrimination, and economic despair.
"It is a compelling human rights issue," said Richard Cizik, vice president of governmental affairs for the NAE, "and we believe as evangelical Christians that the Dalits need to know we hear their concerns and are willing to come to their defense in a way that is diplomatic and salutary."
The church has grown significantly in India, thanks partly to an estimated 100,000 mostly native missionaries preaching throughout the country. But discrimination, both official and unofficial, continues against the Dalits.
The NAE's statement cited a 2005 killing of a Dalit man and a high-caste woman. They were beaten with rods and their throats were slit for marrying outside of their castes. The young woman's family had hired the killers.
The prospect of losing government benefits causes many Christian Dalits to choose to have two identities, said Robert Eric Frykenberg, professor emeritus of South Asian studies at the University of Wisconsin. They worship as Christians but remain registered as Hindus, which some Indian Christians argue is a cultural, not a religious, designation.
Though the caste system is part of India's social structure, discrimination based upon it is unconstitutional.
"Legally, the laws are good. The problem is the implementation of the law and the change in the mindset of people," said Richard Howell, general secretary of the Evangelical Fellowship of India. "Some Dalits even suffer discrimination within the church. So the complete reconciliation that the Bible speaks of has not really taken place."
Dalits often have their own churches or are segregated in mixed sanctuaries, prohibited from the upper ranks of congregational leadership.
Discrimination is most common in the Syrian Orthodox Church, which has many members who are high-caste Brahmans and trace their lineage to those converted by the apostle Thomas in the first century A.D. There have been similar reports across other denominations, particularly in Catholic parishes and in rural communities.
Joseph D'Souza, president of the All India Christian Council and founder of the Dalit Freedom Network, said the NAE's "landmark statement has been a long time coming." "There is a social side to this which is one of real prejudice and feeling that something is wrong with the DNA of Dalits," D'Souza said.
Cizik said he hopes the statement will move the Indian and U.S. governments to action. In 1996, an evangelical campaign against worldwide religious persecution, including an NAE statement of conscience on the issue, paved the way for Congress's 1998 International Religious Freedom Act.
Related Elsewhere:
Our articles on the situation of Christian Dalits in India include:
India's Burning Issue | Conversions in Orissa—and the violent reaction against them—highlight tension in India's not-so-dead caste system. (January 10, 2008)
Caught on Tape | Videotaped attack in India triggers protests as Dalit Christians head to Supreme Court. (July 20, 2007)
India Undaunted | Escalating repression can't seem to dampen the church's growth. (May 1, 2004)
Liveblog has more news and commentary on recent developments in India.
Have something to add about this? See something we missed? Share your feedback here.
Our digital archives are a work in progress. Let us know if corrections need to be made.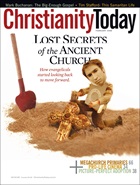 This article is from the February 2008 issue.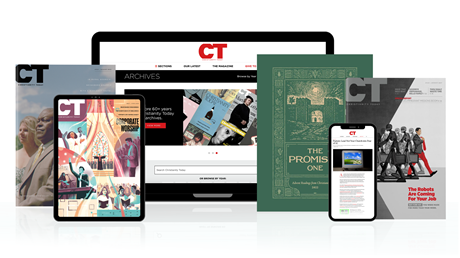 Subscribe to Christianity Today and get access to this article plus 65+ years of archives.
Home delivery of CT magazine
Complete access to articles on ChristianityToday.com
Over 120 years of magazine archives plus full access to all of CT's online archives
Subscribe Now
Caste Down
Caste Down