For decades and even centuries, Baptists have been known for preaching the gospel, baptizing the converted, and, with their sheer numbers, shaping the face of American Christianity.
At the same time, their internal squabbles, racial and ideological splits, and sometimes controversial positions have cemented the impression that the thing Baptists most agree on is their penchant for disagreement.
Now, prominent Baptists hope an upcoming "Celebration of a New Baptist Covenant" in Atlanta (Jan. 30-Feb. 1) will help change that by focusing on what Baptists are for, not what they're against.
"We want to demonstrate to the world that Christians, including Baptists, can work in harmony, that we can accommodate differences of philosophy and theology," said former U.S. President Jimmy Carter, a co-chairman of the celebration.
As they gather to focus on issues like caring for the poor and promoting peace, the big brother in the Baptist family, the Southern Baptist Convention, is not an official participant. Top leaders of the nation's largest Protestant denomination were not involved in the planning, but Carter has told Southern Baptist president Frank Page that "everybody's invited."
Last year, Page blasted what he called the group's "smoke screen left-wing liberal agenda," even as he appreciated efforts to help "a hurting world." In a recent interview, Page said he still has concerns, but promised Carter he would pray for the meeting, which he expects some Southern Baptists to attend.
"He has assured me that it will be a positive meeting and not be a conservative-bashing meeting," Page said of Carter. "I do pray that it will be a very positive, Christ-honoring meeting."
Organizers insist the event, which has more than 30 participating organizations, will be nonpartisan, even as Carter, former President Bill Clinton, and former Vice President Al Gore are among the headliners.
"We've made every effort to be inclusive of both Democrats and Republicans, being very much aware that we're in an election cycle," said the Rev. David Goatley, president of the North American Baptist Fellowship and a co-chair of the celebration.
Indeed, some Republicans will share the stage with Carter and Clinton, including Senators Lindsay Graham of South Carolina and Chuck Grassley of Iowa, who will focus on the theme of "welcoming the stranger."
Presidential candidate Mike Huckabee, who pastored Southern Baptist churches in Arkansas before he entered politics, initially agreed to speak at the event but later withdrew.
The Atlanta meeting follows other attempts in recent years to bring Baptists together. Predominantly white Baptist leaders have met to mend fences as historically black Baptist groups have tried to set aside their own past rivalries and differences.
Four black Baptist churches will be meeting before the Atlanta gathering, and officials hope that will help diversify the 10,000 to 20,000 people expected at the Georgia World Congress Center.
In fact, black Baptist leaders insisted the meeting not be one of "self-congratulation," Carter said, but instead yield tangible results.
"I am hopeful that it will not have been just a feel-good meeting," said the Rev. William J. Shaw, president of the predominantly black National Baptist Convention, USA, and another co-chair of the celebration.
"We should not deceive ourselves into believing that the mission of Jesus is just a feel-good mission."
Related Elsewhere:
The Celebration of a New Baptist Covenant's three-point covenant is available on their website.
Our other coverage of U.S. Baptists includes:
TULIP Blooming | Southern Baptist seminaries re-introduce Calvinism to a wary denomination. (January 17, 2008)
Immersed in a Baptism Brouhaha | Changes of heart renew centuries-old divisions. (September 28, 2007)
Reasonable Cause | Southern Baptists debate the role of their Message in hiring, firing. (July 23, 2007)
Brewing Battle | Missouri Baptists frown on beer as evangelistic hook. (June 29, 2007)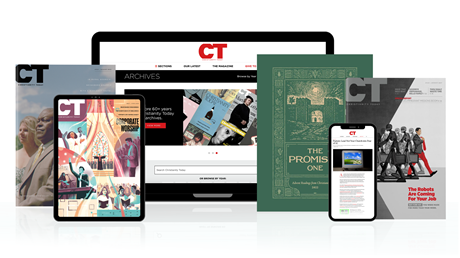 Subscribe to Christianity Today and get access to this article plus 65+ years of archives.
Home delivery of CT magazine
Complete access to articles on ChristianityToday.com
Over 120 years of magazine archives plus full access to all of CT's online archives
Subscribe Now
Baptists Push Unity and a Fresh Face
Baptists Push Unity and a Fresh Face