Obnoxious mobs that won't tolerate disagreement don't usually win supporters.
A manager at a Los Angeles Mexican restaurant was targeted for her $100 contribution in support of traditional marriage. Protesters hounded her out of her job, and did the same to a Sacramento theater director and the director of the Los Angeles Film Festival. Churches and Mormon temples were vandalized. The mainstream media ran an all-out public relations campaign in support of same-sex marriage. Hollywood quickly put together "Prop. 8: The Musical," an Internet video that mocked Jesus, the Bible, and Christians.
"Want to cause a nice long backlash to gay rights? That's the way to do it," said lesbian social critic Camille Paglia.
Obnoxious, bigoted mobs that won't tolerate any disagreement don't usually win supporters. Or, as the usually insufferable Objectivist Ayn Rand said, "Argument from intimidation is a confession of intellectual impotence." Of course, if the media are to be believed, same-sex marriage is a done deal. "Same-sex marriage is inevitable. It just takes time," a Seattle Post-Intelligencer columnist wrote.
The conventional wisdom is that traditional marriage is a demographically lost cause. Younger voters are more likely to support same-sex marriage than older voters, we're repeatedly reminded. Indeed, 61 percent of voters over 65 supported Prop. 8, while 61 percent of people under 30 voted against it.
But if history and demographics are on the side of same-sex marriage, one wonders why journalists, Hollywood executives, and gay activists didn't just sit tight and wait. Why voluntarily sabotage their cause with a coordinated campaign of bigoted, violent, and hateful reactions to recent public votes on the matter?
Despite the story pushed by the mainstream media, the only statistics that really matter are at the ballot box. And marriage supporters have been victorious in each of the 33 states that have put the issue up for vote. The only significant success the same-sex marriage crowd has had has been achieved by judicial fiat. In California, a never-before-assembled coalition of evangelicals, Catholics, and Mormons raised $40 million and generated hundreds of thousands of volunteers.
"In spite of repeated efforts by gay activists and mainstream media types to portray this as an issue nobody but the gay-rights people really care about, the Prop. 8 victory itself demonstrates the marriage issue is drawing new attention," said Maggie Gallagher, president of the National Organization for Marriage.
And just because younger voters support same-sex marriage now doesn't mean their attitudes won't change. As people age, they tend to get married, have children, and worship more regularly—all of which weigh heavily in voting decisions.
The violent mobs and sneering media confirm one of the arguments made by traditional marriage proponents: Same-sex marriage and religious freedom are on a collision course.
Chai Feldblum, a Georgetown University law professor and gay activist who drafts federal legislation related to sexual orientation, has publicly said that when religious liberty conflicts with gay rights, "I'm having a hard time coming up with any case in which religious liberty should win."
Indeed, religious liberty almost always loses. A lesbian couple in Albuquerque successfully sued a Christian photographer because she declined to shoot their commitment ceremony. When Massachusetts legalized same-sex marriage, Catholic organizations had no option but to shut down their adoption services.
The California Supreme Court ruled that doctors must provide reproductive services to lesbians despite religious objections. A Methodist camp in New Jersey lost its tax exemption after it told a lesbian couple they could have their commitment ceremony anywhere except in buildings that are used for religious services. The list goes on.
But the response to California's democratic vote publicized this clash between religious freedom and gay rights like never before. Folks who didn't have negative views of the gay rights movement have now been given cause to perceive an agenda that is at odds with the live-and-let-live image pushed by the media elite.
The attacks on Mormons, a small religious minority in California, were so bad that they provoked an unlikely collection of evangelicals, Jews, Catholics, human-rights activists, and civil libertarians to denounce the intimidation in a full-page New York Times ad.
"The last thing these folks needed was to give a reason for people who ordinarily wouldn't agree to be united," said Francis Beckwith, a philosophy professor at Baylor University.
Perhaps gay-rights activists might want to think before they force more people out of jobs for expressing their political and religious beliefs. As it is, their campaign of intimidation has been the best thing that could happen to proponents of traditional marriage.
Mollie Ziegler Hemingway is a writer in Washington, D.C. She blogs for GetReligion.org.
Related Elsewhere:
Christianity Today also has a special section on same-sex marriage.
Today, California's Supreme Court will hear oral arguments on whether Proposition 8 should be upheld. CT will cover developments on the politics blog.
Have something to add about this? See something we missed? Share your feedback here.
Throwing Inkwells
Mollie Ziegler Hemingway is a contributor to
GetReligion.org
, an editor at
Ricochet.com
, and a frequent writer for
Christianity Today
and a number of other outlets. A committed Lutheran, her column ran from 2009 to 2011.
Previous Throwing Inkwells Columns:
Our digital archives are a work in progress. Let us know if corrections need to be made.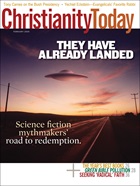 This article is from the February 2009 issue.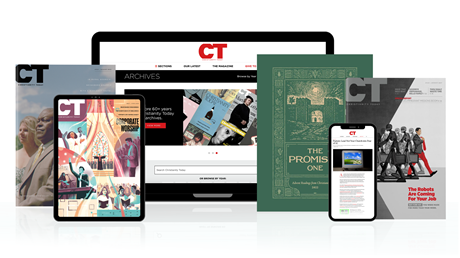 Subscribe to Christianity Today and get access to this article plus 65+ years of archives.
Home delivery of CT magazine
Complete access to articles on ChristianityToday.com
Over 120 years of magazine archives plus full access to all of CT's online archives
Subscribe Now
California's Temper Tantrum
California's Temper Tantrum