true
What happens when you try to make a creepy stalker film, but the stalker just isn't very … well, creepy? That's the trouble with Obsessed, long-time television director Steve Shill's feature film debut.
Derek Charles (Idris Elba, who starred in The Wire and more recently had a brief stint on The Office as Michael Scott's cold-hearted replacement) is an up-and-coming executive for a financial firm. He's just gotten a promotion, and he and his beautiful wife Sharon (Beyoncé Knowles) are the proud new owners of a sprawling home. They're also madly in love, as we watch them in the opening scene flit from room to room enjoying some playful alone time before the movers arrive. Oh, and they've got a super-cute baby sound asleep downstairs. Life is good.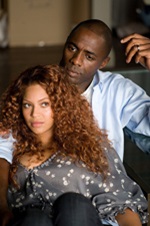 Enter Lisa (Ali Larter), a gorgeous new temp worker whom Derek meets the next day in the office elevator. You know she's going to be trouble within ten seconds, which is how long it takes her to conveniently drop her books and show Derek a little bit of leg in the cleanup process. Yes, the seduction game is on. Derek is none the wiser, though, sharing a bit of playful banter with her before heading to his office and moving on with his day.
But Lisa's back in tomorrow, only now as a sub for Derek's administrative assistant, who just happens to have caught a stomach bug. It's clear that she means business, taking every opportunity she can to put herself in front of Derek and enmesh herself in his life. She invents a break-up story in the break room to win his sympathy. She burns him a music CD. And at the office Christmas party (spouses not allowed!), she plays the role of awkward newcomer to win a seat at the bar next to him and liquor him up. Uh-oh.
Shill says in an interview on TrailerAddict that Obsessed is meant to touch on the social dangers of the workplace, where seemingly innocent interactions between co-workers can be misconstrued by one party. That's certainly a theme worth exploring, especially in a time when workforces are as gender-integrated as ever. And it could've made this story a lot more interesting. But unfortunately, Lisa's character gets in the way.
I understand that, for a premise like this, your stalker character needs to be mentally imbalanced, or even totally unhinged. Lisa is all this and more. But if we're supposed to believe that she's formed a genuine emotional attachment to Derek, there still needs to be some space for this to take shape—a crush that festers into an obsession over weeks or months. Instead, Derek very much had her at "Hello." This renders any of his later interactions with her almost irrelevant, undercutting the interesting question of workforce propriety.
But more than that, it takes the thrills out of this thriller. Because yes, at the end of the day, Obsessed is aspiring more to entertain than to probe contemporary ethical issues. And if we could even begin to imagine the twisted world inside Lisa's head, we might be very scared of her and of what will happen next. But she's just a switch that's been flipped, more machine than human—and that doesn't get under our skin. Actually, a ruthlessly efficient Lisa could have been creepier. But her seductive efforts are painfully over the top, so we get the worst of both worlds: a clumsy robot, and with none of the charm of WALL-E. Sure, Lisa's weird. Deranged, even. But not creepy.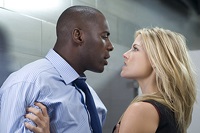 So what happens after Lisa and Derek finish their drinks? Before the night is over, she throws herself at him in the men's restroom, in a scene that doesn't show much but is still pretty sexually charged. Derek, tired and inebriated, still resists, extricating himself from temptation with almost superhuman effort, and not for the last time in the movie. Indeed, Derek is contrasted throughout the whole film with his co-workers for his marital devotion. One of them, who is also married, tells Derek that he would go after Lisa in a heartbeat. On a business retreat, all the men except Derek talk about getting lap-dances for the evening. But according to Derek, Sharon is enough for him.
For me, then, the strongest dimension in Obsessed is the question of Derek's faithfulness to Sharon. Besides being the target of an obsessive woman who puts him in increasingly compromising situations, Derek is seemingly guilty of just one thing: lying to his wife. It starts small, but out of embarrassment over the episodes between him and Lisa, and fear for how Sharon will react, he hides the truth. When Sharon finally does find out, she's furious, and Derek's willingness to repent for his dishonesty will determine whether or not they can be ultimately reconciled.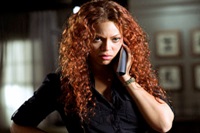 That's a solid lesson in the importance of marital trust, but Derek's lying isn't his only blunder. In spite of himself, he actually does cross the line with Lisa. A half-conscious glance at her raised skirt line. An unguarded readiness to offer her friendship in one-on-one situations. But the most glaring example is one that Lisa later throws back at Derek: when trying to comfort her after her "break-up," Derek insinuates that, if he were single, he would be interested in a woman like her. Not the best thing for a married man to say! When Lisa brings that back up, he has no retort.
I said earlier that Derek's office conduct with Lisa is "almost irrelevant." In a movie in which the other pieces worked better, those subtler blunders of his would have had their own consequences for the story. As it is, they at least still give viewers a sense of how tenuous the boundary for appropriate professional behavior can be, and even more so for emotional fidelity to one's spouse.
Elba is solid enough in the role of Derek, but his expressive range is stretched at times, and Lisa's character is bad enough that Larter deserves some blame. Knowles, however, exudes confidence and likeability as Sharon, the nearly perfect wife and sharp counterpoint to Crazy Lisa. And even though she's a passive character for most of the movie, Sharon takes center stage for the action-packed grand finale, which does a couple of things. It mirrors the opening scene in one clever way, so pay attention. But it also suggests that the filmmakers knew this unlikely story of obsession might not alone be worth the price of admission, because in the climactic fight, we're treated to—look out now—a Beyoncé head-butt!
Some viewers will walk away from Obsessed asking, "What does it mean to be faithful?" The rest will settle for "Was that a stunt double?"
Talk About It
Discussion starters
Is Sharon's response to Derek when he appears compromised the best way to handle the situation? If not, what else could she have done?


What are all the ways in which Derek acts inappropriately with Lisa? How many of these do you think were conscious decisions? Have you ever found yourself in a similar position in the workplace? How did you resolve it?


What Scriptures would you turn to first if you began to feel like you were developing an unhealthy fixation on something or someone?


If you're married, what are some good ground rules to prevent yourself from developing emotional intimacy with someone who isn't your spouse?


The Family Corner
For parents to consider
Obsessed is rated PG-13 for sexual material including some suggestive dialogue, some violence, and thematic content. The movie revolves around the conflict of sexual temptation, so that's a prominent theme. A few times we get a close-up of a slightly lifted skirt, and at one point we see a woman in little more than undergarments. There are also a couple of scenes that show little skin but involve groping and other physical contact. There are several instances of profanity, though no f-bombs. The violence is tame compared to many PG-13 movies.
Copyright © 2009 Christianity Today. Click for reprint information.
What other Christian critics are saying: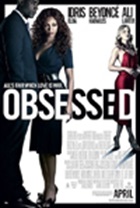 Browse All Movie Reviews By: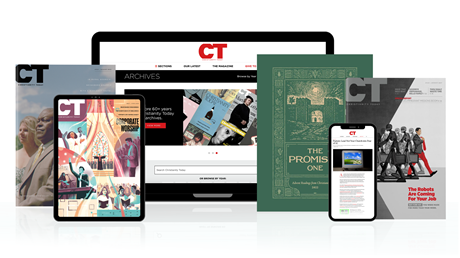 Subscribe to Christianity Today and get access to this article plus 65+ years of archives.
Home delivery of CT magazine
Complete access to articles on ChristianityToday.com
Over 120 years of magazine archives plus full access to all of CT's online archives
Subscribe Now
Obsessed
Obsessed