true
Books
A Biography of the Beer That Changed the World
Stephen Mansfield (Thomas Nelson)

The New York Times-best-selling biographer of the religious lives of U.S. Presidents (The Faith of George W. Bush, The Faith of Barack Obama) turns his attention to a weightier subject: beer. Centuries before the business-as-mission trend, Arthur Guinness launched his own for-profit outreach. He brewed a healthy alternative to the dirty water and hard liquors plaguing 17th-century Ireland, invested his profits into workers and the needy, and along the way founded his country's first Sunday schools. Teetotalers and imbibers alike should appreciate this entertaining tale of Ireland's first family of stout.
Nine Disciplines Christ Modeled for Us
Leslie Hardin (Kregel)

Surely the incarnate Son of God didn't need to be spiritually formed. Or did he? Leslie Hardin opts to take seriously the Gospels' claims that Jesus "grew in wisdom and stature, and in favor with God," and that he cultivated a reliance on the Holy Spirit. Though the results in Jesus' life were often miraculous, Hardin writes, the spiritual disciplines he practiced were mundane. Students of formation will enjoy this look into the practices that Jesus did—and in some cases, did not—make his habit.
How to See the Sacred in a Chaotic World
Dean Nelson (Brazos Press)

For those with eyes to see, writes Dean Nelson, glimpses of the divine are everywhere. This journalism professor roots his gentle, moving essays in the seven historic sacraments—vocation, Communion, confession, confirmation, marriage, baptism, and last rites—as well as a new one he christened, service. Nothing too jarring here; rather, Nelson's stories bespeak the God who revealed himself to Elijah not in an earthquake or a fire but in a whisper.
And Nine Other Misconceptions
Mark Driscoll (Crossway)

If you're not a West Coast Gen X'er with a penchant for conservative Calvinism and crude, biting humor, you may have been offended by Mark Driscoll at one point or another. And if you are such a person, you've probably been offended anyway. Driscoll's answers to nine tough questions chosen by visitors to his church's website provide plenty to provoke (particularly the chapters on humor and the emerging church), but pastoral wisdom is on display as well. The chapters "Faith and Works" and "The Regulative Principle" are especially rewarding.
—Books reviewed by Madison Trammel
* * *
In Theaters
Walt Disney | Rated PG | November 6

When Disney promises "a multi-sensory thrill ride re-envisioned by Academy Award-winning filmmaker Robert Zemeckis," that could be great—or terrible—news. Zemeckis has brought us live-action winners such as Forrest Gump, Back to the Future, and Cast Away, but his animation projects, among them The Polar Express and Monster House, have been only above average. Previews for this 3-D animated film look fantastic, and the vocal cast (Jim Carrey, Gary Oldman, Bob Hoskins) is superb, so here's hoping Zemeckis doesn't play fast and loose with Charles Dickens's classic.
—Mark Moring
* * *
DVD
Riot Filmhouse | Unrated

Four college students from Texas spent a summer traveling the States to learn what Americans believe about spiritual matters.Their resulting documentary is well-shot, loose, and fun—but the approach is messy. Their man-in-the-street interviews are captivating, but we don't see enough of them. Worse, the film often feels like a "here's our road trip!" memoir. One Nation is not a probing study of American religious thought as much as a transparent look at Christian young adults on their own spiritual journey. (More: OneNationMovie.com)
—Todd Hertz
* * *
Music
Switchfoot
(Lowercase People/Atlantic)
If it ain't broke, should Switchfoot fix it? The popular rock act experimented with dance tracks and a new producer before going back to basics with Hello Hurricane. Hope is the album's theme, but singer-songwriter Jon Foreman travels the psalmist's dark path of lament before finding it in the moving title track. Switchfoot's anthemic hallmark sound shines on "Needle and Haystack Life," and "The Sound" delivers a blues tribute to civil rights activist John Perkins.
—Collin Hansen
Dreampilots
(Red Hammer Records)
Who would have guessed that arguably the best Christian rock album of the year would come out of the fjords of Scandinavia? This Norwegian quartet blends the arena-sized Brit rock of U2 and Coldplay with hints of MuteMath's electronic creativity, resulting in an irresistible disc that's meant to be cranked to full volume. Founder Oddi Nessa says he felt God's call to speak truth and hope for listeners, and both appear often in his sharp songwriting. Comedown is the band's first release in the U.S.
—Mark Moring
The Mountain Goats
(4AD Records)
John Darnielle, leader of these indie-folk stalwarts, might be called a Catholic agnostic. His albums are rife with biblical imagery, including this one, with 12 songs based on individual Bible verses. Darnielle's trademark strumming and warbling are subdued (except on the snarling "Psalm 40:2"), and augmented by subtle touches of piano and violin on the heartbreaking "1 John 4:16." Some lyrics sound like vintage CCM ("Lord send me a mechanic / if I'm not beyond repair"), but most are exquisitely intimate stories of human love and loss spun off from Scripture's implications.
—Joel Hartse
Jason Gray
(Centricity)
After a decade as one of Christian music's top indie artists, folk-pop singer Jason Gray signed with a label a few years ago. Some wondered if his witty, weighty way with words would take a back seat to more accessible music. It hasn't. Though this is Gray's radio-friendliest album, smart writing is still woven throughout, tackling themes of confession, redemption, and renewal. The title track, inspired by a quote from Samwise Gamgee in the final Lord of the Rings book, includes some of the album's best lyrics: "In Rwanda's killing fields / Forgiveness blooms and heals / And the power of love reveals the kingdom come today / Everything sad is coming untrue."—Mark Moring
Related Elsewhere:
Christianity Today has more music, movies, books, and other media reviews.
Have something to add about this? See something we missed? Share your feedback here.
Our digital archives are a work in progress. Let us know if corrections need to be made.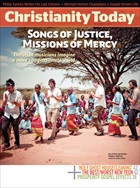 This article is from the November 2009 issue.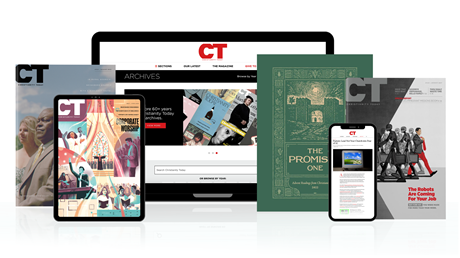 Subscribe to Christianity Today and get access to this article plus 65+ years of archives.
Home delivery of CT magazine
Complete access to articles on ChristianityToday.com
Over 120 years of magazine archives plus full access to all of CT's online archives
Subscribe Now
Quick Media Takes
Quick Media Takes