Texas church arsonists arrested
A taskforce of hundreds of authorities investigating a rash of church fires in East Texas finally arrested two men February 21 on suspicion of arson. Childhood friends and former Southern Baptist youth group members Jason Bourque, 19, and Daniel McAllister, 21, face charges linked to ten suspicious church fires since January 1; five churches were destroyed in the six-week spree.
Church weighs in on homosexuality outcry
Uganda The Anglican Church of Uganda responded in February to a proposed bill that provoked an international outcry over its sentences of life in prison and the death penalty for some forms of homosexual behavior. The church supports the bill's efforts to define marriage as between one man and one woman and to penalize homosexual behavior. But it recommends amending an existing bill instead of creating a new one, and wants to protect confidentiality in medical, pastoral, and counseling relationships.
Crystal Cathedral downsizes ministry
Facing an $8 million deficit from 2009, the Crystal Cathedral is scaling back operations for 2010. In an attempt to cut $4.9 million from its $20 million annual operating budget, the California megachurch will sell Rancho Capistrano, a 170-acre retreat and wedding center, and lay off 50 employees. It will also cancel this year's "Glory of Easter" Passion play, and drop The Hour of Power radio broadcast from 7 of the 45 networks currently carrying the program.
Oversight may close Christian schools
Hong Kong A February appeals court upheld government oversight of publicly funded schools, and may lead to many of Hong Kong's Christian schools shutting down. Under the 2004 plan, publicly funded schools must have a management board comprising parents, teachers, alumni, and independent managers. The religious groups running the schools would name 60 percent of the board. Catholic, Anglican, and Methodist school officials in the country have said they would rather close schools than create the committees, which will give them less control over course content. Only half of the country's 850 publicly funded schools have agreed to the legislation.
Court: College can reject religious courses
The University of California can deny course credit in applications from students at Christian high schools, according to a January decision by the Ninth Circuit Court of Appeals, which upheld an August 2008 ruling by the Ninth Circuit Court of Appeals, which upheld an August 2008 ruling. The university had rejected credits for biology, history, and government courses at Calvary Chapel Christian School in Murrieta, saying that they did not teach critical thinking and that the textbooks (published by Bob Jones University and A Beka Books) left out important historical and scientific topics. Students must meet a credit requirement to be admitted to the university, but can also use SAT Subject Test scores.
Moody and Michigan seminaries unite
Moody Bible Institute and Michigan Theological Seminary (MTS) combined forces in January when MTS became an extension of Moody's seminary. At 600 students, the newly combined school is among the largest 15 percent of seminaries in the U.S. The merger, initiated by MTS in 2008, is expected to save both schools money as they share technology and some operations costs.
Court: Remove religion from identity cards
Turkey The religious affiliation section on Turkey's identity cards is a violation of human rights, a European court ruled in February. Since 2006, Turkish citizens have had the option of leaving the section blank, but the European Court of Human Rights said the section violates the government's neutrality on religion and should thus be removed entirely. The ruling, prompted by a complaint from a Muslim man, may benefit Turkish Christians who have been denied jobs or services because of their religious identity.
Youth pastor sues to speak in mall
A California youth pastor is suing the owners of a Roseville mall after being arrested for talking about faith with three shoppers in 2006. Matthew Snatchko's lawyers say the mall has "draconian rules" that violate freedom of expression, including regulating conversations with strangers and banning clothing with religious or political messages. Mall policy requires speakers to submit an application and limits noncommercial activities to specified places. Mall owners say Snatchko had been warned of the policies several times before his arrest.
Florida street preachers murdered
A man who spent 15 minutes talking with two street preachers in Boynton Beach shot them in the back of the head at close range. Pat Mahoney of the Christian Defense Coalition framed the January 30 murders as a free speech issue in his eulogy for preachers Stephen Ocean and Tite Sufra. Local police tied the murders to possible gang-related violence, saying that Ocean had been a member of a gang prior to his recent conversion and that both men had criminal records.
Presbyterian reformers form support group
Conservative members of the Presbyterian Church (USA) have banded together to create the Biblical Presbyterian Network (BPN). The network aims to encourage and organize members within the 2.3 million-member denomination committed to more conservative theology than what the PC(USA) is pursuing. The BPN says it is not competing with existing reform groups like Presbyterians for Renewal, but instead intends to create a grassroots structure that requires members to regularly confront progressive PC(USA) members and churches.
Blasphemy law finally challenged
Indonesia Hearings began on a constitutional challenge to a 1965 blasphemy law that limits religious freedom in Indonesia, where the number of violations spiked last year. Of the 35 government violations, 28 were reported against Christians, according to a study by the Wahid Institute. The current law allows citizens to follow one of only six religions and prohibits some interpretations of those religions. The law was challenged last year by the late president of the country.
Room, board, and evangelism
Instead of taking ministry to a neighboring campus, one Ohio church will bring university students to its ministry—to live. Kent Presbyterian Church, across the street from Kent State University in northeast Ohio, will build a 320-person dormitory on the church's six-acre property with the goal of evangelizing students. The building, expected to receive students in fall 2011, will be open to Christian and non-Christian students who pay a program fee, and will include recreational facilities.
'Atheist pastor' allowed to keep post
The Netherlands A special church assembly has decided that a Dutch preacher who wrote a book titled Believing in a God That Does Not Exist can keep his preaching post in the towns of Middelburg and Zierikzee. Klaas Hendrikse, a pastor in the Protestant Church in the Netherlands, claims in the book that he believes in the idea of God but not in the existence of an actual God. The assembly said Hendrikse's views are similar to those of other liberal pastors in the denomination, which will hold a meeting later this year on how to talk about God.
Pakistani Christians protest servant's death
Pakistan The alleged rape and murder of a 12-year-old Catholic girl in Lahore roiled the country's minority Christian community and captured much media attention. The girl, Shazia Bashir, had been a domestic worker for Chaudhary Muhammad Naeem, a wealthy Lahore attorney. After the girl's death January 22, Bashir's parents reported that Naeem had been abusing the girl and attempted to buy their silence. Thousands attended Bashir's funeral; Naeem has been charged with murder but released on bail, and Presbyterian bishop Timothy Nasir has been appointed as a lawyer for the case. Observers say authorities' light treatment of Naeem shows a legal bias against religious minorities.
Related Elsewhere:
See Christianity Today's news section and liveblog for more news updates.
Have something to add about this? See something we missed? Share your feedback here.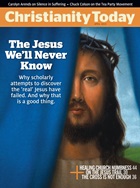 This article is from the April 2010 issue.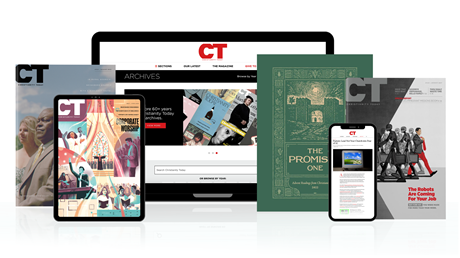 Subscribe to Christianity Today and get access to this article plus 65+ years of archives.
Home delivery of CT magazine
Complete access to articles on ChristianityToday.com
Over 120 years of magazine archives plus full access to all of CT's online archives
Subscribe Now
Tex. Arsonists Arrested, Crystal Cathedral Downsizes, and Other News
Tex. Arsonists Arrested, Crystal Cathedral ...