It was an unlikely adventure to launch a global ministry—a tediously long bus journey from Madras, India, to Birmingham, England. It was an unlikely background for a champion of the gospel to emerge from—the theologically liberal Student Christian Movement. It was an unlikely age at which to unintentionally initiate the emergent and missional church movements—age 66 after 35 years of cross-cultural missionary service. But Bishop Lesslie Newbigin made his most important contribution and did his most profound thinking in his 70s and 80s. Can this man, whose birth centenary was celebrated in December, help today's church navigate a critical period of change?
American Christianity is a long way from disappearing, but it is embattled. Newsweek magazine, bus placards, and best-selling books are all proclaiming the death of Christian America. Over the past 35 years, American confidence in religious leaders has dropped significantly—and dropped farther and faster than confidence in leaders of other institutions. Of those under age 30, only 3 percent hold a favorable view of evangelicals, compared with 33 percent who hold a favorable view of gays and lesbians. The 2009 American Religious Identification Survey showed a 10 percent dip in the number of self-identified Christians while also reporting that the number of Americans who claim no religious affiliation has nearly doubled since 1990, rising from 8 to 15 percent.
These figures come as no surprise to someone from the other side of the Atlantic. The European church has long struggled with plummeting attendance. The most optimistic reading of our latest church attendance statistics describes the U.K. as "pulling out of the nosedive." Penn State's Philip Jenkins sees Europe taking the lead as the "acids of modernity" (journalist Walter Lippmann's term) dissolve the Christian foundations of a continent.
Others, like sociologist Grace Davie, see Europe as the exception, the only place on the planet where the church is in decline and facing increasing marginalization. Despite the best efforts of the militant New Atheists, we have ended up not with secularism but with religious pluralism.
In the face of alarming statistics, secularist attacks, and media scaremongering, the church has an important ally in Lesslie Newbigin. His writings continue to call the church to its missionary vocation in the midst of cultural change and ideological pluralism.
Newbigin was born 100 years ago on December 8, 1909. After completing theological studies at Cambridge University and working briefly for the Student Christian Movement, he left for India in 1936 to labor as a missionary, evangelist, and apologist. There he was instrumental in bringing together the Congregational, Presbyterian, Reformed, Episcopal, Methodist, Baptist, and Pentecostal churches from India, Pakistan, and Burma into one ecumenical denomination: the Church of South India. On his return to England, he was shocked to find that the West was as urgent a mission field as the East. Refusing to settle into retirement, he wrote prolifically, issuing a clarion call to the Western church to rediscover its missionary mandate.
This was not merely a response to the declining state of the church, but the result of Newbigin's wrestling with the interplay of such enormous ideas as election, modernity, contextualization, the end of Christendom, and missional ecclesiology. Seeing the bigger picture of the gospel has inspired many of Newbigin's readers to grasp more fully the interaction between gospel, church, and culture. Three major themes stand out as particularly pertinent to our time.
Bigger than we think
When I speak with students around the world, I find them confident in their ability to present the gospel. They tell me that God loves me, that I have sinned, that Christ died for me, and that I need to believe in Jesus to get to heaven. Their confidence is reassuring, but their content is worrying. Doctoral students and seminarians often seem to have no deeper grasp of the gospel than do Sunday school children. The gospel they present has been reduced to a personalized product that offers the ultimate bargain—exchanging spiritual poverty for eternal riches. The problem with much of our evangelism is not what we include but what we omit: the Holy Spirit, the church, persecution, obedience, mission, reconciliation, resurrection, and new creation.
The gospel according to Newbigin challenges this thinking in two distinct ways. First, he calls us back to a gospel that brings personal reconciliation with God, but also a gospel that connects us with God's reconciling purposes in conscience, culture, church, creation, and cosmos. Second, he calls us back to a gospel that is more than a series of bullet points, a story that centers on the flesh-and-blood character of the divine Christ.
Newbigin's call is earthed in his careful exposition of John's gospel, but it draws as well on thinkers such as Martin Buber, Michael Polanyi, Hans Frei, and Alasdair MacIntyre, synthesizing their reflections into a powerful, unwittingly postmodern-friendly apologetic. Newbigin encourages us to tell the stories of the gospel as part of the grand sweep of the biblical drama. This is vital if an increasingly biblically illiterate generation is going to hear the gospel for the first time. We must explain that the stories of Jesus, true both historically and experientially, are the only way to understand how our individual stories make sense, and we must demand a personal decision to follow the Lord of all history.
As Newbigin explained in 1994, "The true understanding of the Bible is that it tells a story of which my life is a part, the story of God's tireless, loving, wrathful, inexhaustible patience with the human family, and of our unbelief, blindness, disobedience. To accept this story as the truth of the human story (and so of my story) commits me personally to a life of discernment and obedience in the new circumstances of each day."
As we tell the Jesus story, we draw people to him as a person worthy of allegiance rather than as a proposition to be evaluated.
The gospel as public truth
In God Is Back, Economist editors John Micklethwait and Adrian Wooldridge cite economics as the reason Christianity has fared better in the United States than in Europe. They argue that the disestablishment of the American church opened a free market in which religious ideas flourished while their European state-backed religious counterparts disintegrated along with other politically enforced institutions. This insight offers us hope that European-style decline is not the future of global Christianity, and that the American model may hold the key to the re-evangelization of Europe.
But there is a danger in free-market spirituality. Christianity becomes just another lifestyle option. As we become more aware of the multiplicity of worldviews and religions, and as we rightly value diversity, we can grow increasingly reluctant to commend the truthfulness of the Christian message. Privatized relativism is a real danger for the church. We are tempted to vacate the public square, avoid evangelism out of fear of offending others, and retreat into ghettos. The only alternative seems to be to try to impose Christian values on the wider culture by exerting moral muscle.
Newbigin offers a third way. He challenges the post-Enlightenment separation between so-called objective facts in the public realm (taught at school and presented without the need for the preface "I believe") and the subjective values of the private world of religion and ethics. He argues that the church needs to humbly yet boldly enter the public sphere with a persuasive retelling of the Christian story—not as personal spirituality, but as public truth. He takes the logic for this public dialogue from the scientific community. A scientist does not present research findings as a personal preference, but with hope for universal agreement if the findings stand up to investigation. In the marketplace of ideas, we should likewise present the gospel not as personal preference but as truth that should gain universal acceptance. This allows us to commend the faith with the humble admission that we might not have exhaustively grasped the truth, but that we have truth that needs to be investigated and seriously engaged.
The gospel in community
I remember being in a crowded living room in Birmingham as a group of university evangelists and apologists sat at the feet of a very old man who needed a magnifying glass to read his tightly typed notes. He explained that the bottom line of his whole theological project was "the doctrine of election." That was my first encounter with Newbigin, and after immersing myself in his writings for five years, I discovered that his entire missiology revolved around that idea. God's people are elected to join in God's mission to call others to God in keeping with the Abrahamic calling, "blessed to be a blessing." There is therefore a dual purpose: God wants to reconcile people to himself, but also to reconcile people to each other. The election of individuals cannot be separated from God's election of the church: we are elected to be God's missionary people.The church is, by its very nature, missional.
This has two major implications. First, the church, not the individual, is the basic unit of evangelism. A community that lives out the truth of the gospel is the best context in which to understand its proclamation. This insight is at the heart of courses like Alpha and of the best examples of church planting and church growth.
Second, the unity of the church matters to the mission of the church. Disunity undercuts the gospel of reconciliation that we claim to bring to the world. Newbigin the evangelist's own lifelong commitment to church unity throws down the gauntlet. Whatever we need to do to help this generation to hear the gospel, we need to do together.
As Newbigin wrote, "I have been called and commissioned, through no merit of mine, to carry this message, to tell this story, to give this invitation. It is not my story or my invitation. It has no coercive intent. It is an invitation from the one who loved you and gave himself up for you. That invitation will come with winsomeness if it comes from a community in which the grace of the Redeemer is at work."
Over the past 100 years, the church has made a global impact, and God has proved faithful through every cultural shift. He can certainly be trusted for every new challenge the church faces today. Hearing Newbigin's call to present Christ publicly with courage and humility, in all his glory and with the integrity of a united church that lives his message before a watching world, should fill us with eagerness to prove God faithful in our day and over the next hundred years.
Krish Kandiah is executive director of churches in mission for the Evangelical Alliance U.K.
Related Elsewhere:
Today marks the centennial of Lesslie Newbigin's birthday, who was born December 8, 1909 and died January 30, 1998. Andy Rowell, a doctoral student at Duke University, wrote 10 things you probably did not know about Newbigin. Christianity Today also profiled Newbigin in 1996. Newbigin's The Gospel in a Pluralist Society was included in CT's "Books of the Century" and "The Top 50 Books That Have Shaped Evangelicals."
Other books by Newbigin include The Open Secret and Foolishness to the Greeks, which are available from ChristianBook.com and other book retailers.
Previous Christianity Today stories on missions include:
On the Border of Misery and Hope | In a season of heightened violence and reduced financial support, Tijuana Christian Mission keeps up the good fight. (October 28, 2009)
The New Missions Generation | Two centuries after Haystack, college students remain excited about missions—but with fundamentally different assumptions. (September 1, 2006)
Missions Incredible | South Korea sends more missionaries than any country but the U.S. And it won't be long before it's number one. (March 1, 2006)
Have something to add about this? See something we missed? Share your feedback here.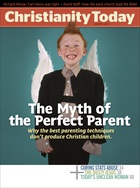 This article is from the January 2010 issue.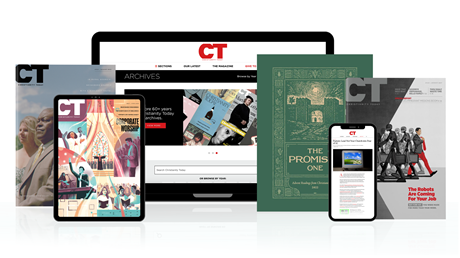 Annual & Monthly subscriptions available.
Print & Digital Issues of CT magazine
Complete access to every article on ChristianityToday.com
Unlimited access to 65+ years of CT's online archives
Member-only special issues
Subscribe
The Missionary Who Wouldn't Retire
The Missionary Who Wouldn't Retire