Court: Day of Prayer unconstitutional
A U.S. district judge in Wisconsin ruled in April that the National Day of Prayer, authorized by federal statute in 1952, is an unconstitutional endorsement of religion. Responding to a suit from the Freedom From Religion Foundation, Judge Barbara Crabb said the statute "goes beyond mere acknowledgment of religion because its sole purpose is to encourage all citizens to engage in … an inherently religious exercise that serves no secular function in this context." President Obama observed the event anyway on May 6, and the U.S. Justice Department said it would appeal the ruling.
McAllister's HopeLine cuts ties with Exodus
Dawson McAllister's popular teen advice radio program said it would no longer refer callers to Exodus International after an online campaign against the ex-gay ministry. Clear Channel Communications, the syndicator of Dawson McAllister Live, told the show to treat its listeners "in a manner consistent with our corporate commitments to diversity." Exodus president Alan Chambers called the ministry's decision "troubling" and a "bitter" irony; it was McAllister's message at a 1991 youth conference that led then-high-school senior Chambers to seek counseling with an Exodus affiliate.
States restrict abortion procedures
Nebraska and Oklahoma recently passed laws that will restrict some kinds of abortions if upheld. The governor of Nebraska signed into law a bill that bans abortions 20 weeks after conception on the new legal argument that the fetus feels pain at that development stage. The law takes effect in October but will likely face a court challenge. The Oklahoma legislature, meanwhile, overrode two governor vetoes and passed five bills related to abortion. The state now requires pregnant women to have ultrasounds within an hour before having an abortion and to provide demographic information for statistical use.
Good legal news for British Christians
United Kingdom Pharmacists will still be able to refuse to dispense drugs that violate their religious beliefs when Britain's pharmaceutical system changes hands later this year. The incoming General Pharmaceutical Council will keep the current conscience clause but may require pharmacists to post lists of drugs they do not dispense. In other news, a UK Catholic adoption agency won a court battle over its exemption to refuse gay couples as potential adoptive parents (most similar groups stopped adoptions or severed church ties in 2009), and Communities Secretary John Denham announced a £1 million fund to help faith-based groups engage government.
Crystal Cathedral asks creditors for extension
The Crystal Cathedral, delinquent in payments to up to 185 creditors, asked in April for a 90-day extension while staff work out payment plans. The Orange County megachurch has a budget deficit of $55 million and downsized ministry centers and programs earlier this year. The church's creditors include animal vendors and dry cleaners employed for the 2009 Christmas pageant; three groups filed lawsuits claiming $2 million in unpaid services.
Calvinists must permit female politicians
Netherlands The Dutch Supreme Court has ordered the conservative Political Reformed Party (sgp) to allow women to hold leadership roles in the Calvinist party. After the ruling, the sgp released an all-male list of June election candidates; group leaders say they are "bringing biblical values into the governance and organization of the Netherlands." The court says the party leadership policy conflicts with the 1979 UN Treaty for the Rights of Women.
Damages reinstated in faith-healing case
In a reversal of an appeals court ruling, the Michigan Supreme Court has awarded more than $200,000 to a woman who was injured during a faith healing rally at a church. Judith Dadd filed the suit after she was injured in a 2002 meeting. Her pastor at Mount Hope Church in Delta Township said Dadd was faking the injuries, but the original jury awarded her more than $300,000, including damages for libel, slander, and false light in 2007. The Michigan Court of Appeals overturned most of the damages, but the state's supreme court reinstated the original jury decision.
Florida mulls lowering church-state wall
Two amendments that would lift Florida's ban on state funding of religious organizations passed the state's House and Senate in April. The amendments allow public agencies to contract for services with religiously affiliated organizations such as soup kitchens and schools; most controversial is a proposal to allow state vouchers for parochial schools. Another bill, which passed a vote in the state's education committee, would allow greater religious expression in schools, including prayer between teachers and students. If approved, the amendments will go on the state's November ballot.
Dissident sentenced, fined for illegal entry
North Korea One month after missionary  Robert Park entered North Korea on Christmas Day, Aijalon Mahli Gomes followed his friend's footsteps and entered the country illegally. In April the 30-year-old was sentenced to eight years of hard labor and the equivalent of a $700,000 fine. Gomes, described by friends as a strong Christian, had attended rallies in Seoul in support of Park. Scholars expect the North Korean government to enforce Gomes's punishment in an attempt to crack down on illegal entry.
Court: Blasphemy law will remain
Indonesia Religious freedom observers held their collective breath when Indonesian activists in February got the world's largest Muslim-majority nation to reconsider its blasphemy law. But in April the Constitutional Court voted 8–1 to uphold the 1965 law, which prohibits deviations from orthodox interpretations of the country's six officially recognized religions: Islam, Buddhism, Hinduism, Catholicism, Protestantism, and Confucianism. Human rights groups say the law is often used to restrict religious freedom.
ncaa bans messages in eye black
College football players can no longer write messages under their eyes with eye black due to a National Collegiate Athletic Association policy passed in April. University of Florida quarterback Tim Tebow has regularly made headlines for sporting Bible references in his eye black, though players have used the space to communicate other messages as well.
Violence in Karnataka 'outdoes Orissa'
India Christians in the southern Indian state of Karnataka have been attacked more than 1,000 times in 500 days, a former judge said after an investigation. Justice Michael Saldanha said the attacks were worse than in Orissa, a state known for anti-Christian pogroms over the past decade. Saldanha said the state government is responsible; Karnataka's home minister said claims of persecution are hyped and "politically motivated." Christians compose 1 million of Karnataka's 52 million residents.
CCM reacts to Knapp coming out
Many Christian retailers and radio stations faced an easy decision when musician Jennifer Knapp announced she is in a committed homosexual relationship; most had not played her music since she stopped recording in 2003. Houston's ksbj radio station dropped Knapp's music some time ago, but its president said he would pull the music if it were on the current playlist. Christian Book Distributors, LifeWay Christian Stores, and other retailers removed her music from their websites.
ELCA publisher drops pensions
Lutheran publishing house Augsburg Fortress dropped its pension program in January after almost a decade of underfunding. Employees and retirees sued in April. Complicating matters: Church publishers (Augsburg is a unit of the Evangelical Lutheran Church in America) are exempt from federal laws mandating that pensions be paid in full.
Related Elsewhere:
See Christianity Today's news section and liveblog for more news updates.
Have something to add about this? See something we missed? Share your feedback here.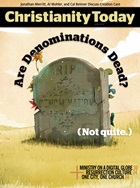 This article is from the June 2010 issue.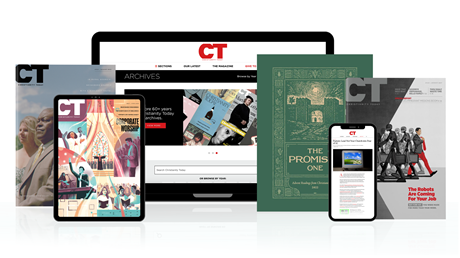 Annual & Monthly subscriptions available.
Print & Digital Issues of CT magazine
Complete access to every article on ChristianityToday.com
Unlimited access to 65+ years of CT's online archives
Member-only special issues
Subscribe
States Pass Abortion Restrictions, Crystal Cathedral in the Red, and Other News
States Pass Abortion Restrictions, Crystal ...