Preacher with a Paintbrush
The first acclaimed black artist shared the gospel without saying a word.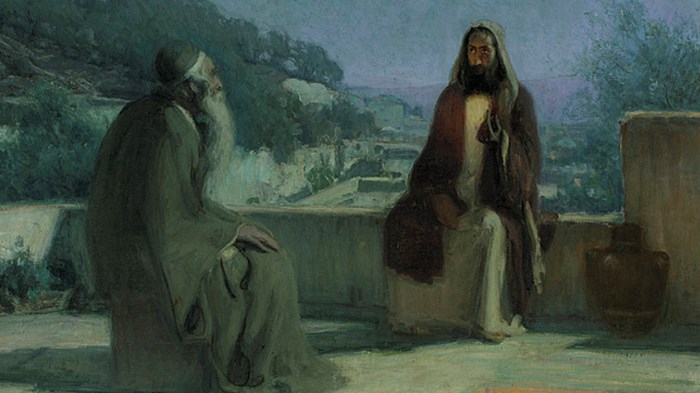 Image: Henry Ossawa Tanner
In 1973, after more than a dozen years of turning down invitations to preach in racially segregated South Africa, Billy Graham finally held the first large-scale, mixed-race public event in the nation's history. "Jesus was not a white man," he declared to the 45,000 gathered in Durban. "He came from that part of the world that touches Africa, and Asia, and Europe, and he probably had brown skin."
A lot of people still have trouble imagining a brown Jesus. In December 2013, Fox News anchor Megyn Kelly riled media pundits by insisting that Jesus was white. The 2014 movie Son of God featured a decidedly white actor in the role of Jesus. In Exodus: Gods and Kings, director Ridley Scott used white actors to play key Egyptians and Hebrews; he claimed he couldn't have financed the film had the principal characters looked too Middle Eastern.
The kerfuffle over Exodus got me thinking about the biblical paintings by Henry Ossawa Tanner (1859–1937). Tanner was the first African American painter to receive international acclaim and a pioneer in using Middle Eastern models for biblical figures. Tanner came from an illustrious family. His father was a leading bishop in the African Methodist Episcopal Church and editor of the church's paper, the most widely circulated African American publication at the time. Henry's sister was the first woman (black or white) to practice medicine in Alabama, and Henry studied at both the prestigious Philadelphia Academy of Art and the Académie Julian in Paris. Many of his paintings were exhibited at the Paris Salon.
Though Tanner sometimes painted a dark (though not African) Jesus—and though he settled in France to escape American ...
1