The Magazine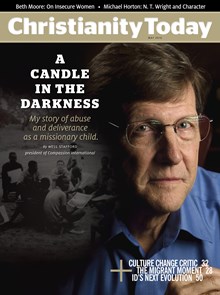 Read CT online anywhere you go.
Subscribers get full print and digital access, including:
10 award-winning print issues
PDFs of each issue
Full web access to ChristianityToday.com
60+ years of magazine archives
Table of Contents
In Every Issue
From Bottom to Top
How to read the Global Conversation upside down.
The Mission of Art
W. David O. Taylor grounds his aesthetic passion in the local church.