Abuse surfaces at West African mission school
SENEGAL More than 50 children were allegedly abused at a New Tribes Mission (NTM) boarding school in Senegal in the 1980s. The report, released by Godly Response to Abuse in the Christian Environment (G.R.A.C.E.), says NTM "emphasized the saving of souls at the expense of children." Recommendations include establishing a $1 million fund for damages to missionary kids and attempting to apologize to each child. NTM, which commissioned the report, said leaders are "deeply saddened" and have begun making recommended changes.
Violence prompts revision of worship law
INDONESIA Authorities in Indonesia will revise a decree that gives districts the power to authorize places of worship. The law has created difficulty for Christians, whose applications for church locations rarely make it through the process. The announcement follows the stabbings of two Protestant leaders in Bekasi and a torch-lit protest in Jakarta, the nation's capital. In early September, a state court in West Java overturned a December 2009 decree that closed the Bekasi church's doors; members continued to meet outside, where escalating conflicts with local radical Muslims made international head-lines.
SBC election spotlights missions debate
The election of the North American Mission Board's (NAMB) new president illustrated tensions in the Southern Baptist Convention (SBC) over whether missions should be funded cooperatively or directly. Leaders of Arkansas' and Louisiana's state conventions publicly opposed the nomination of Kentucky pastor Kevin Ezell, noting that his 4,740-member church has budgeted more than $1.3 million for missions this year, but that only 2 percent will go through the SBC's Cooperative Program (which helps fund the NAMB).
Court: Religious group can get school funds
A religious student group cannot be denied school funds on the basis of its religious activities, the U.S. Seventh Circuit Court of Appeals ruled. Badger Catholic filed suit when the University of Wisconsin-Madison denied the group money for programs, including prayer meetings aimed at reducing student anxiety. The court's 2-1 decision implied that religious activities such as worship and evangelism are indistinguishable from religious dialogue, a position that dissenting judge Ann Williams said "degrades religion and the practice of religion."
First Army chaplain dies since Vietnam War
AFGHANISTAN An Army chaplain struck by a roadside bomb in Afghanistan August 30 became the first chaplain killed in combat since the Vietnam War. Dale Allen Goetz, 43, an Oregon minister with an M.Div. from Central Baptist Theological Seminary in Minnesota, was one of more than 400 chaplains stationed in Iraq and Afghanistan.
IHOP sues IHOP
After 10 years of duplicate acronyms, the International House of Pancakes is suing the International House of Prayer for trademark dilution and infringement. The Kansas City-based prayer center opened 10 years ago with the goal of holding day-and-night prayer. The restaurant chain said it is only now suing because the church has declined requests to change its name, has recently expanded, and now serves food at some locations.
Baptists arrested for helping AIDS patients
ZIMBABWE Six aid workers connected to a California church were arrested in Zimbabwe in late September while handing out antiretroviral drugs to AIDS patients. The group—five Americans representing Allen Temple Baptist Church in Oakland, and one Zimbabwean doctor—was held in Harare Central Police Station for allegedly lacking proper certification. A lawyer said two members were licensed doctors; charges were later dropped.
Christian college settles whistleblower suit
Grand Canyon University's parent company announced it will settle a lawsuit with a former employee, paying Ronald D. Irwin and the Department of Education $5.2 million. Irwin had sued the online Christian school for allegedly violating federal regulations that prohibit schools that receive federal financial aid from giving enrollment-based pay incentives to recruiters.
Churches protest donations monitoring
INDIA Christian organizations in India are upset about a recent bill that requires NGOS to register and work in the "national interest" in order to receive foreign contributions. Churches and religious organizations will also have to account for overseas money they receive. The All India Christian Council expressed concern that the bill unfairly targets minority religions. Supporters say the bill will provide needed regulation of NGOS.
Charity commission defines 'public benefit'
NEW ZEALAND Exodus Ministries has been denied charitable tax status in New Zealand because of its mission to support anyone "wishing to leave the homosexual lifestyle." The New Zealand Charities Commission said homosexuality is not a disease and cannot be cured, and therefore the group is not performing a public benefit or conducting charitable work. Since 2007, the charity commission has denied charitable status to more than 2,600 groups.
High-profile Christians split after referendum
KENYA The former leader of a violent Kenyan sect has left his well-known denomination after a falling out over the country's new constitution. Mungiki convert Maina Njenga left Jesus Is Alive Ministries after its high-profile leader Margaret Wanjiru opposed the revisions. Njenga is now a leader in little-known Amazing Grace International Ministries, which mainly comprises former Mungiki.
Bishop defrocked after consecration
FINLAND Bishop Matti Väisänen, head of the Luther Foundation in Finland, was removed from state clergy ranks after traditionalist bishops from Sweden and Africa consecrated him in August to provide leadership to 17 congregations who left the state church over women's ordination. Väisänen said the Church of Finland, which subordinates church leadership to state sexual discrimination laws, is no longer ordaining people who hold an "apostolic view" of ministry. Some observers believe the Luther Foundation may break with the Church of Finland soon.
Copts decry Islamic 'Bible'
EGYPT A new version of the Bible printed by the Islamic Enlightenment Publishing House has caused an uproar among Coptic Christians. Publisher Abuislam Abdullah said his version of the Bible was written before the Book of Genesis and proves that the Christian Bible was forged. Coptic leaders threatened legal action and asked that the book be taken out of circulation.
Doughnuts get students in hot water
Students from a New Mexico youth ministry were disciplined for leaving doughnuts with religious messages in teachers' lounges at Roswell high schools. The district placed 25 students from Church on the Move on detention or suspension for "showing kindness," said parents who protested. The ministry previously sued the school district after it disciplined students for distributing plastic fetuses to promote pregnancy services.
New law leaves Christians out in the cold
AZERBAIJAN Legal changes requiring religious communities in Azerbaijan to re-register with the state on a periodic basis have left only two Protestant churches approved. Unregistered communities, including the 1,500-member Cathedral of Praise in the capital of Baku, cannot meet in buildings not registered to them, preventing them from holding worship. The Council of Europe's commissioner for human rights called the re-registration superfluous and cumbersome.
Related Elsewhere:
See Christianity Today's news section and liveblog for more news updates.
Have something to add about this? See something we missed? Share your feedback here.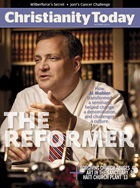 This article is from the October 2010 issue.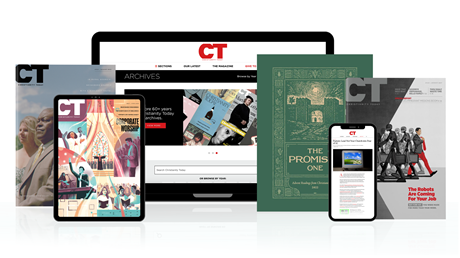 Annual & Monthly subscriptions available.
Print & Digital Issues of CT magazine
Complete access to every article on ChristianityToday.com
Unlimited access to 65+ years of CT's online archives
Member-only special issues
Subscribe
Violence Prompts Worship Law Revision, IHOP Sues IHOP, & More News
Violence Prompts Worship Law Revision, IHOP Sues ...