There are lots of things Jesus didn't say. But pastor Will Davis Jr., author of 10 Things Jesus Never Said: And Why You Should Stop Believing Them (Revell), focuses on two main categories: expressions of disapproval and permission to judge. The effect is to counteract judgmentalism against both oneself and others. So Davis aims to comfort Christians who suffer from performance anxiety as well as challenge those who indulge in self-righteousness.
The expressions of disapproval we never hear from Jesus include, for instance: "I'm so disappointed in you," "This wouldn't be happening if you were a better Christian," and "I've given up on you." These have no place in the Bible and, I would add, do not even bear much resemblance to Jesus' many words of warning and condemnation. Jesus' words can be scathing and terrifying (just ask the Pharisees), whereas Davis is concerned with people who are not terrified but suffer from low self-esteem. He wants to help them get rid of the tapes they play in their heads that tell them, when they're disappointed with themselves, that God must be disappointed too.
Then there are examples of the permission to judge that Jesus never gives us: "It's okay not to love certain people," "Everyone should believe and act like you do," and "You don't have to forgive someone who really hurts you." The overarching concern here, and indeed throughout the book, is to replace legalism with a life of grace. If Davis gets his way, the church would be a kinder place, one not so apt to wound people.
Perhaps the most important thing Jesus did say, Davis suggests in his first chapter, is "Come to me, all you who are weary and burdened, and I will give you rest" (Matt. 11:28). He goes on to quote several other passages in which Jesus says, in effect: "I am what you're looking for." For my money, this is the best moment in the book.
Other moments are less endearing. In his enthusiasm for grace, Davis sometimes skirts the borders of antinomianism, and more than once crosses over. He teaches the baleful new form of eternal security doctrine, which tries to assure us that those who have once accepted Christ can proceed to reject him, never repent of it, and still be saved. In this doctrine, grace becomes an abstract principle of salvation that floats free of the person of Christ.
But Davis is not really addressing people who fear damnation. He is writing for Christians who feel pretty comfortably saved but worry there's something second-rate about their Christian lives. Their experience of disapproval is not like being afraid of an angry father, but rather like the guilt induced by manipulative parents who say your behavior makes them feel sad. Davis's book is about getting free from the devastating emotional effect of internalizing this kind of manipulation. It's a good story, so far as it goes. But better still, I think, would be to learn to be sinners who fear God and repent.
In his conclusion, which is the second best moment in the book, Davis does give us something better than antinomianism. We are not left with a grace that bears all our burdens while we have no work to do. Rather, Jesus gives us burdens of his own when he says, "Take my yoke upon you and learn from me …. For my yoke is easy and my burden is light" (Matt. 11:29-30). That yoke is a life of learning, love, and service. It includes hard work and even suffering, but removes the heavy psychological burden of performance anxiety. It's a good trade.
Phillip Cary is professor of philosophy at Eastern University. He is the author, most recently, of Good News for Anxious Christians: 10 Practical Things You Don't Have to Do (Brazos Press).
Related Elsewhere:
10 Things Jesus Never Said is available from ChristianBook.com and other book retailers.
Additional Christianity Today articles on the life and teachings of Jesus and false doctrine include:
  What to Do with Aunt Julie | Harold Camping and our problem relatives. (May 26, 2011)
Jesus vs. Paul | Many biblical scholars have noted that Jesus preached almost exclusively about the kingdom of heaven, while Paul highlighted justification by faith—and not vice versa. What gives? (December 3, 2010)
'We're All Theologians' | But is it the best or worst of times for doctrine? (March 8, 2010)
CT also has more music, movies, books, and other media reviews.
Have something to add about this? See something we missed? Share your feedback here.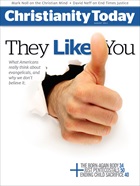 This article is from the August 2011 issue.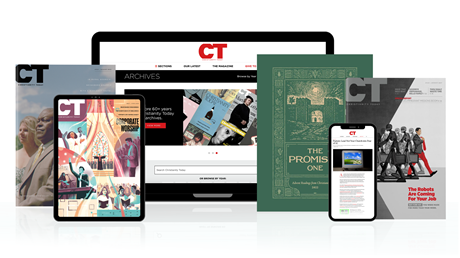 Subscribe to Christianity Today and get access to this article plus 65+ years of archives.
Home delivery of CT magazine
Complete access to articles on ChristianityToday.com
Over 120 years of magazine archives plus full access to all of CT's online archives
Subscribe Now
What Jesus Never Said
What Jesus Never Said