For Ronald W. Scates, senior pastor of the 4,800-member Highland Park Presbyterian Church in Dallas, the future of his denomination looks chaotic.
A majority of the 173 presbyteries, or regional bodies, within the Presbyterian Church (U.S.A.) have voted to remove from the 2-million-member denomination's constitution an ordination requirement of "fidelity in the covenant of marriage between a man and a woman, or chastity in singleness."
The change was decided May 10 when the Twin Cities presbytery, which covers Minneapolis and St. Paul, became the 87th region to approve it.
The move is widely seen as giving presbyteries the option of allowing openly gay people in same-sex relationships to be ordained as ministers, elders and deacons.
"It is shattering what little unity was left in the PC(USA)," said Scates, pastor of one of the denomination's largest churches. "You will probably see a lot of silent hemorrhaging of people out of our churches."
Those upset with the vote see it as part of a larger liberal shift by the PC(USA).
"The issues have been diverse and many," Victor Pentz, senior pastor of the 9,000-member Peachtree Presbyterian Church in Atlanta, wrote in a May 10 letter to his congregation. "Central among them are the authority and reliability of the Bible, the essential need of Christ for salvation, and the bodily resurrection of Jesus, along with a range of ethical issues."
Pentz is one of seven pastors organizing the Presbyterian Fellowship, envisioned as a subset of PC(USA) churches with a common theological statement and ordination standards.
"We are viewing the experience of the Episcopal Church over recent years—lawsuits, ruptures in the global communion and public conflict—as a cautionary tale we hope to avoid as much as we can," he said.
Still, the chaos that Scates anticipates could take a variety of forms.
"I foresee that congregations within the PC(USA) who describe themselves variously as evangelical, conservative, orthodox or traditional in their beliefs and practices will choose one of four paths forward," said Carmen Fowler LaBerge, president of the Presbyterian Lay Committee.
Roughly described, those paths include:
Stay in the denomination and avoid conflict by becoming more congregationally focused.
Leave to join other Presbyterian denominations, in some cases facing legal battles over property and assets.
Create "shadow presbyteries" to serve those who lack the majority votes to leave or the legal authority to assert control over property.
"There are those uniquely called to remain within the PC(USA) as a witness to the truth, no matter what," LaBerge said. "They will not be silenced. … They have a Jeremiah-like calling and spirit."
Already, more than 100 congregations have left the PC(USA) via a bridge built by the New Wineskins Association of Churches to the Evangelical Presbyterian Church. Other churches have departed for other denominations.
Such defections may have played a role in the change on ordination standards. Just two years ago, most presbyteries rejected a similar proposal.
"Many of the presbytery votes were lost by extremely small margins—at least 10 presbyteries lost the vote by five or fewer votes," said Terry Schlossberg, a leader with the Presbyterian Coalition. "Churches that transferred or didn't show up to vote without a doubt contributed to the outcome."
But LaBerge disagrees: "In a denomination that claims to have more than 10,000 congregations, it is silly to say that the departure of just over 100 could swing the vote so far so fast."
Paul Detterman, executive director of Presbyterians for Renewal, said the issue isn't really whether individuals or churches stay or go. Rather, Detterman maintains, it's a matter of "how we recapture our zeal for living out a vibrant witness to the Good News wherever we are."
For his part, Scates said he's content to let God lead his congregation's path.
"I believe God has called some people to leave and some people to stay," he said. "Myself, I have not been released by Christ to go. He's telling me right now, 'You're to stay and be a biblically orthodox witness amidst this chaos.'"
Related Elsewhere:
Earlier coverage of the PC(USA)'s battle over gay ordination includes:
The Road to Gay Ordination in the Presbyterian Church (U.S.A.) | The denominational battle has been going on for decades. The historical record is much older. (May 12, 2011)
PCUSA General Assembly Votes to Drop Ban on Noncelibate Gay and Lesbian Ministers (July 8, 2010)
Sheep Stealing Studied| Presbyterians weigh guidelines for reformists (July 1, 2010)
Ready to Implode?| PCUSA congregations prepare shift to Evangelical Presbyterian Church. (March 15, 2007)
Presbyterian Church (USA): No Actively Gay Pastors| Close vote at July General Assembly maintains sexuality standards. (August 2004)
Presbyterians: 'Let's not Fight'| Conservative leaders say they want to rebuild the church Jesus' way. (April 22, 2002)
Article continues below
Cooling off Gay Agenda| PCUSA conservatives turn back liberal challenges (July 2003)
Talk of Presbyterian Split Grows| Homosexual ordination, lordship of Christ are ongoing issues for conservatives. (December 3, 2001)
Presbyterians Void Ban on Gay Clergy| Presbyteries will vote on national meeting's action during the next year. (August 6, 2001)
PCUSA Opens Door to Gay Ordination and Other Ways to Salvation| The real big news out of the denomination's General Assembly may not be its revoking of its ban on gay ministers. (June 1, 2001)
Presbyterians urged to allow liberals to leave over homosexual ordination (February 2000)
Presbyterians Retain Ban on Homosexual Ordination| Within the mainline Presbyterian Church U.S.A. (PCUSA), the question of whether to tighten a ban on ordaining sexually active homosexuals is moving into the presbyteries (August 12, 1996)
Have something to add about this? See something we missed? Share your feedback here.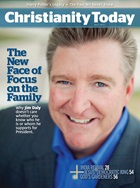 This article is from the July 2011 issue.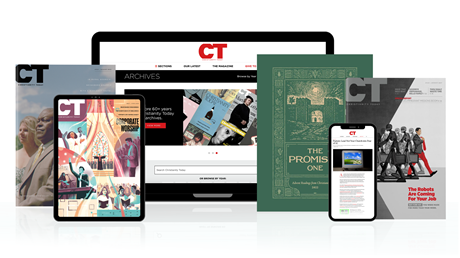 Annual & Monthly subscriptions available.
Print & Digital Issues of CT magazine
Complete access to every article on ChristianityToday.com
Unlimited access to 65+ years of CT's online archives
Member-only special issues
Subscribe
Renewal Groups Strategize after the PC(USA) Drops Celibacy Clause for Gay Clergy
Renewal Groups Strategize after the PC(USA) Drops ...