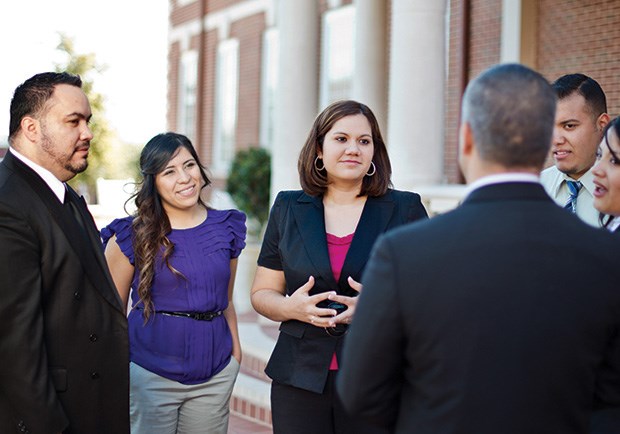 Image: Photo by Shane Kislack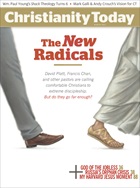 This article is from the March 2013 issue. Subscribers can read all of CT's digital archives.
For many in the United States, going to college is an unreachable dream. But for Andrea Reyes Ramirez, it's her offering to God.
Balancing life as a wife, mom, inner-city mentor, and full-time doctoral student at Regent University in Virginia isn't easy. But she "felt called to be a face, an example to other Latinas.
"I wanted [other young Hispanics] to see someone who looked like them, who made wise choices, and who pursued higher education," says Ramirez. She sees her degree as more than an example to others. "When you love the Lord with your mind, you are embracing the opportunity he's given you. If God has given you the opportunity to pursue higher education, then you can see that as worship as well."
The greatgranddaughter of Mexican crop pickers, Ramirez is inspired in part by her remarkable family. Her grandparents only had a high school education. Her mom grew up speaking only Spanish before enrolling in an English-language school. Ramirez is motivated to succeed because her family worked hard to provide her with opportunities. Her desire to achieve a doctorate started early, inspired by her father, aunt, and uncle—who all have doctoral degrees.
"It was the idea of 'knowing where you come from' and being able to stand on the shoulders of those who have come before you to make their sacrifices worth it," says Ramirez.
Improving Graduation Rates
Ramirez symbolizes the challenges confronting Hispanics who pursue a college degree to enter the American middle class.
There are now 50 million Hispanic Americans. Hispanics are the largest minority group on college campuses, and they composed 74 percent of the growth in all college enrollments in 2012. ...
1
Why Latino Enrollments Are on the Rise
Why Latino Enrollments Are on the Rise