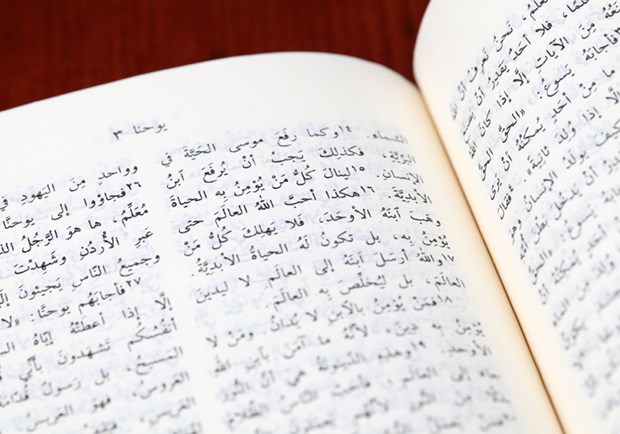 A nearly two-year dispute that began in 2011 halted seven translation projects and led at least two denominations to publicly criticize Wycliffe Bible Translators for its translation practices. As of last week, though, Wycliffe partner SIL International released new translation guidelines for familial references to God, and Wycliffe hopes these practices will end the translation tensions.
The updated guidelines, which reflect the 10 recommendations of a 14-member panel convened by the World Evangelical Alliance (WEA), updates a best practices statement from late 2011 that affirmed the importance of recognizing the familial relationship between the divine Son and his Father, but left wiggle room for translators to use other language if needed in the cultural context.
The new statement mandates that the words "Father" and "Son" must "always be translated with the most directly equivalent familial words within the given linguistic and cultural context of the recipients." It also states that, when a language possesses multiple possible words for the relationships, "translators should choose the most suitable words in light of the semantics of the target language."
Bible translations referring to Jesus as God's son always have been problematic in Muslim contexts, and translators have experimented with looser translations in the past 15 years, said Warren Larson, scholar in residence at the Zwemer Center for Muslim Studies.
The translation tension also points to the broader challenge of communicating the gospel with Muslim cultures, Larson said. The Christian gospel directly contradicts Muslim teaching by saying that Jesus is also God, and there's no way to avoid that teaching without losing the gospel message.
Yet, some languages don't have words for "son" that appropriately convey the biblical meaning, which makes biblical translation difficult, said Dudley Woodberry, who was on the WEA panel and is a professor of Islamic Studies at Fuller Theological Seminary. For instance, in one language he knows, the literal word for son has a sexual, biological connotation—and the metaphorical words for the relationship all are derogatory.
"The challenge becomes how to give renderings that are not blasphemous or derogatory but still exalt Jesus in such a way that it demands allegiance or rejection," Woodberry said.
Crafting the panel's first recommendation took the most time and conversation of any part of the statement, he said. Some members of the panel, including Woodberry, felt they should emphasize the importance of cultural context in translation work, while others felt it most important to emphasize literal translation of the source text.
The familial language underscores the Christian understanding of the Trinity, a key idea in understanding the gospel, said Scott Horrell, who teaches theological studies at Dallas Theological Seminary.
"God's condescension to reveal himself in that language is beautiful," he said. "Retaining that as much as possible as we understand the triune God as a trinity is a bridge that's absolutely extraordinary."
Wycliffe and SIL will implement the WEA panels's recommendations starting immediately, said Russ Hersman, chief operations officer for Wycliffe Bible Translators. The panel's first four recommendations were quoted in SIL's new translation guidelines, and the other six recommendations, which relate to translation processes, will become part of a process guidelines document, he said.
Translators will also now re-examine the seven halted translation projects—all of which were nearly ready for print or distribution—and revise them as necessary so they meet the new guidelines, he said.
Hersman hopes the committee's outside perspective will resolve the conflict, which had led the Assemblies of God and the Presbyterian Church in America (PCA) to publicly criticize Wycliffe's work and threaten withdrawal of financial support.
"When the controversy kept spreading it didn't seem like anything we could do or say would be satisfactory," Hersman said. "These scholars have, in essence, put their credibility on the line, saying, 'This is what we believe is the right way forward.' … They've given us the direction to go and the boundaries within which we can play, and we're grateful for that."
Rick Brown, a Bible scholar and missiologist who most prominently argued for alternate phrasing like "the Beloved Son who comes from God," was unavailable for comment for this story, said John Chesnut, associate for special projects at SIL International.
Larson said the WEA's recommendations will also guide a discussion on translation in Muslim communities that will be part of a broader discussion on missionary–Muslim interaction at Houghton College in New York in early June.
"The greater issue is one you can't solve no matter how you translate it," he said. "The translation issue is part of the broader context of coming out and living for Christ alone."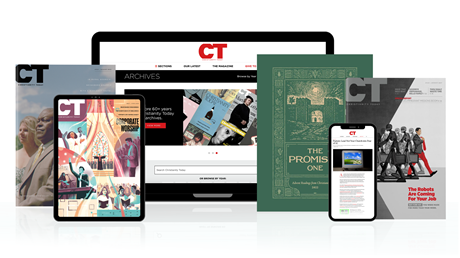 Subscribe to Christianity Today and get access to this article plus 65+ years of archives.
Home delivery of CT magazine
Complete access to articles on ChristianityToday.com
Over 120 years of magazine archives plus full access to all of CT's online archives
Subscribe Now
Will New Guidelines Solve Wycliffe's Two-Year Bible Translation Controversy?
Will New Guidelines Solve Wycliffe's Two-Year ...