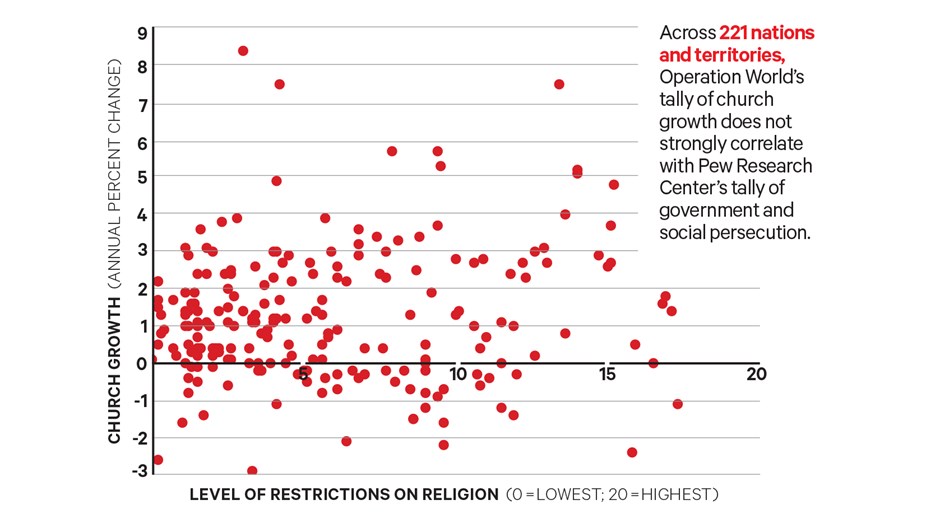 Image: Christianity Today
The blood of the martyrs is the seed of the church." Steve Green made it the chorus of "The Faithful," the CCM singer-songwriter's 1998 ode to persecuted Christians. But is it true?
In Carthage, North Africa, early church theologian Tertullian argued that persecution actually strengthens the church; as martyrs bravely die for the faith, onlookers convert. Some 1,800 years later, restrictions on religion are stronger than ever. According to the Pew Research Center, 74 percent of the world's population live in a country where social hostilities involving religion are high, and 64 percent live where government restrictions on religion are high. Does this explain why Christianity is likewise growing worldwide?
Not necessarily, says missiologist Justin Long, who recently compared Pew's latest tally of religious freedom restrictions to Operation World's latest tally of Christian growth (see chart). His conclusion: Church growth is "not strongly" correlated with either governmental or societal persecution. However, Christianity "tends loosely" to change more rapidly (grow or shrink) when governmental restriction is high, and stays relatively stable when such pressure is low.
History offers a "truly mixed record," said William Inboden, a Texas scholar affiliated with Georgetown University's Religious Freedom Project. "Even though Christ gives the Great Commission before his Ascension, it almost takes the initial outbreak of persecution [in Acts] to spread the gospel," he said. But within 1,000 years, the once "largely Christian lands" of the Middle East and North Africa became overwhelmingly Muslim, he notes. Now their remnant Christian communities are "being driven to extinction."
One reason the data and history are messy: Church growth or decline is not due exclusively to conversions, said Albert W. Hickman of Gordon-Conwell's Center for the Study of Global Christianity. Migration, births, and deaths also matter. Such factors are at play in Long's list of countries boasting both high persecution and high growth: Syria, which hosts thousands of Iraqi refugees; Iran, where increasing numbers of Muslims have converted to Christianity; and Afghanistan, where high birth rates account for more than two-thirds of Christian growth, according to Hickman.
Long believes persecution initially harms churches because it interrupts networks and prompts emigration. But given that "in times of persecution, people choose what they believe and refine their faith," he said, persecution can boost church numbers once suffering has ended.
"It's sort of a chicken-and-egg question," said Todd Nettleton, spokesperson for Voice of the Martyrs. "The church grows, so there are more Christians to be persecuted, so there's more persecution. So the church keeps growing because of the way that persecution purifies the church."
Stuart George Hall, a historian at University of St. Andrews, notes the church isn't mentioned in Tertullian's original quote. Rather, Tertullian is arguing that martyrs have "done more to win people to patient endurance of pain and death than all the work of admirable philosophers like Cicero," said Hall. "Their blood is not so much the seed of the church as the seed of virtuous living and dying."
Persecution alone may not bring growth, but it often brings unity, said Open Doors spokesperson Emily Fuentes. "You see churches from different denominations working together, putting aside differences to help persecuted Christians in the area."
Frank James, president of Biblical Theology Seminary, says Tertullian was right: Christianity "grew exponentially" under Roman persecution. But since "the number of martyrs is likely less than we imagine," he believes the more significant factor was the Christians' compassionate acts, such as rescuing abandoned infants and caring for the sick and elderly. Even Roman emperor Julian noted, "The impious Galileans support not only their own poor but ours as well."
"The gospel that persevered through persecution was a gospel in word and deed," said James. "Perhaps Christians today could learn a thing or two from these early Christians."
Have something to add about this? See something we missed? Share your feedback here.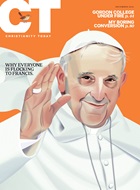 This article is from the December 2014 issue.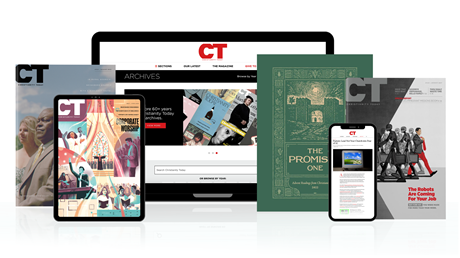 Subscribe to Christianity Today and get access to this article plus 65+ years of archives.
Home delivery of CT magazine
Complete access to articles on ChristianityToday.com
Over 120 years of magazine archives plus full access to all of CT's online archives
Subscribe Now
Sorry, Tertullian
Sorry, Tertullian