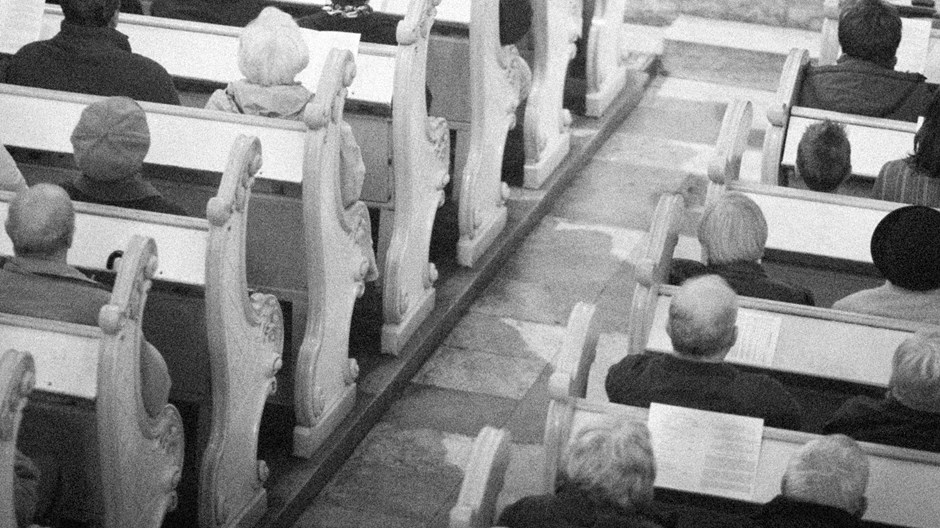 Image: iStock
Each day began the same way: I would get out of bed, take a shower, and sit down at my desk. I'd place my New American Standard Bible in front of me and open it to where the bright green M'Cheyne's Bible reading calendar kept my place. I would close my eyes and ask God to illumine the texts I was about to ponder. And then I would begin to read—usually two chapters from the Old Testament and two chapters from the New.
For years this ritual was the high point of my spiritual life. Of course there were missed days. And take it from me: It's hard to catch up when you've missed a day or two of 19th-century Scottish minister Robert Murray M'Cheyne's calendar. (Knowing this firsthand, a friend of mine created her own irreverent alternative, "A Bible Reading Plan for Slackers and Shirkers," which you can find online.) There were days when none of the readings seemed particularly edifying or inspiring. Still, this is where I believed I encountered God most fully and immediately. This was the best way to remember God's love and demonstrate love for him in return.
I also believed God was fully present when I would open the Bible on Sunday mornings. As a growing young Christian, I attended churches whose pastors preached for 40 minutes or more, explaining the biblical texts with radiant joy and scrupulous attention, the way my science teachers had breathlessly described what I was seeing through the telescope pointed at the night sky. At the time, I would have told you that Sunday mornings were extensions of my daily meditations on Scripture. My personal Bible reading was the center of my spiritual life. Following along as my pastor preached was like a rippling aftershock: still powerful, still moving, still transformative—but all those things the furtherance of what I already experienced on my own.
Today I think about the relationship between those two readings—private, devotional reading and Sunday morning sermon-listening—in reverse. It's not that I've given up private Bible reading. But now I think of that daily ritual as an extension of what I do on Sunday mornings, when I'm gathered with fellow believers to listen to Scripture exposited. First comes hearing, and then, by implication, comes personal meditation.
I now think of the Bible primarily as the book of the gathered people of God—the church.
Why did my perspective change? Mainly because of what I came to understand Scripture to be. Contrary to what you might think if you only engage Scripture in bite-sized "thought for the day" morsels, the Bible isn't a random collection of profound nuggets of truth designed for silent meditation. Rather, what we know today as "the Bible" is actually a collection of books approved to be read publicly in the Christian assembly. The "canon" of Scripture is, literally, the rule of which books are trusted to deliver the words of the prophets and apostles to the people of God.
Likewise, the New Testament is called that because it's titled after the Christ-centered "testament" or "covenant" that God made with his people after Jesus' resurrection and the pouring out of the Holy Spirit, as promised through the Prophets (Jer. 31:31). It's a covenant I renew each week when I gather in God's presence with fellow believers to eat bread and drink wine and proclaim our faith in his risen Son.
In short, I now think of the Bible primarily as the book of the gathered people of God—the church. Notice the order of John's words in the Book of Revelation: "Blessed is the one who reads aloud the words of this prophecy, and blessed are those who hear it and take to heart what is written in it" (1:3, emphases added). God's Word is proclaimed and corporately heard, and we commit ourselves to pondering it and storing it up in our memory. As early church father Theodore of Mopsuestia put it, "All of us, having come to faith in Christ the Lord from the nations, received the Scriptures . . . and now enjoy them, reading them aloud in the churches and keeping them at home." We read privately in order to remember and rehearse what we've listened to publicly.
Bible reading is still essential to my life of faith. But the reason I consider it essential has changed. It's vital to me now because I am mulling the words I've heard with fellow believers, proclaimed to me in the living voice of readers and preachers. Scripture is the Word of God for the body of Christ, and I want to keep meditating on that Word until I hear it afresh next Sunday.
Wesley Hill teaches New Testament at Trinity School for Ministry in Ambridge, Pennsylvania, and is writing a book about friendship.
Have something to add about this? See something we missed? Share your feedback here.
Wayfaring
Wesley Hill teaches New Testament at Trinity School for Ministry in Ambridge, Pennsylvania. His book Spiritual Friendship will be released from Brazos Press in early 2015.
Previous Wayfaring Columns: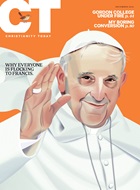 This article is from the December 2014 issue.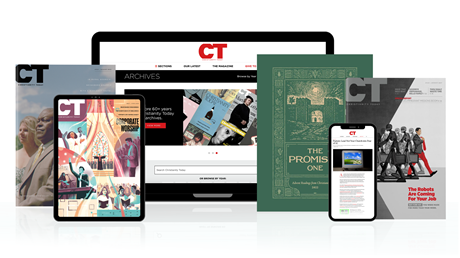 Annual & Monthly subscriptions available.
Print & Digital Issues of CT magazine
Complete access to every article on ChristianityToday.com
Unlimited access to 65+ years of CT's online archives
Member-only special issues
Subscribe
Why Personal Devotions Aren't Enough
Why Personal Devotions Aren't Enough