Trending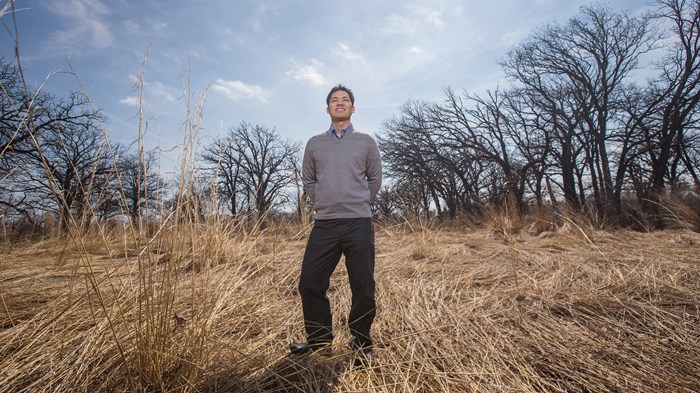 Image: Alexander Garcia
Click … click … click. I could hear my parents in the other room using a handheld tally counter as they recited mantras. In one day in our home, the counter might reach 1,000 clicks, or 2 hours of meditation. They chanted in order to clear their minds and purify themselves, seeking perfect enlightenment in the way of the Buddha.
Each morning, I would wake up to the smell of incense burning. Oranges and pineapple cake were offered in front of Buddha statues in a room designated for meditation. Our home was like a temple. On each wall hung a Buddha portrait, totaling more than 30 deities throughout the house. A statue of the Grand Master, revered as a living Buddha, stood at the center of our home. My parents spoke often about discipline, wisdom, and training the mind according to the Four Noble Truths.
You might picture us nestled on a street in Thailand or China, yet the story of my life begins in Lawrence, Kansas, home of the legendary Jayhawks. My father was a science professor, my mother a homemaker raising my two sisters and me. The influence of a Guggenheim Award–winning dad and a so-called "tiger mom" kept the pressure on for straight As. Academics, achievement, and ambition were nonnegotiable in my search for parental approval.
My Taiwanese family lineage includes generations of Buddhists, so religion was destined to be integral to my identity formation. Yet outside our home, our neighbors pursued an entirely different faith. As I practiced the violin on Sunday mornings, my attention drifted to the sound of cars pulling up outside. Families dressed in their best would get out and walk to one of the many churches down the block. I would watch them, and then return to the Suzuki ...
1