true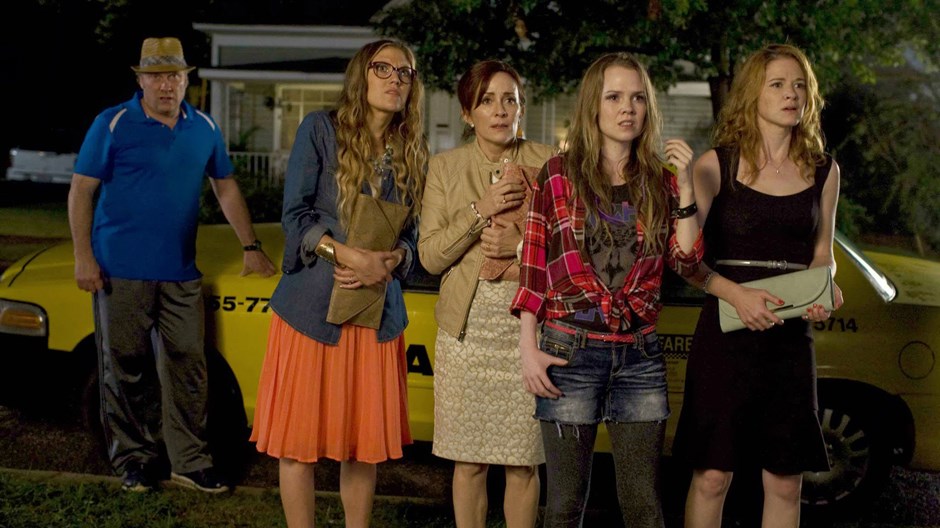 Streaming Picks
Star Trek Into Darkness was recently made available on both Netflix and Amazon Prime. In case you missed our review when the J.J. Abrams re-boot was in theaters last year, check it out here. If you're looking to erase Adam Sandler's lastest flop from your mind and want to share a few laughs with the family, check out his 2006 comedy Click, which is now streaming on Netflix. In order to spend some quality time in the Wild West with a few of the greatest actors of Old Hollywood, Amazon Prime members should check out The Magnificent Seven. If you're looking for a new television show to binge-watch this summer (or week), check out the BBC's original sci-fi thriller Orphan Black, featuring Emmy-nominated actress Tatiana Maslany. Although the show is currently in the middle of its sophomore season, season one is presently free for Amazon Prime members.
Critics Roundup
"Moms' Night Out is the first (and so far only) 'Christian' movie that I could maybe, sort of, imagine a non-Christian enjoying," says 1MoreFilmBlog's Kenneth R. Morefield. Not so, according to New York Times reporter Neil Genzlinger. He believes, "Little of it is funny or genuine, and the benefits and beauty of real faith are nowhere in evidence." Genzlinger goes on in his review to put down the Christian-themed movie, which he claims is "an insult to the millions of women who have much more to deal with: single mothers who manage parenthood and a career, for instance, or those with seriously ill children and little money." Despite the depiction of mothers as "white, middle-class [and] Protestant," and "a little bit of the cultural stereotyping that dads, even involved dads, are less competent around kids," Morefield still sees the film as a net win for Christian-themed movies. As the Christian blogger puts it, "every time I was ready to give up on the film for being too culturally and theologically shallow, it made me laugh."
PluggedIn's Paul Assay describes Fox's new reality game show as follows: "Riot is improv comedy for the ADHD generation, Whose Line on some sort of caffeine jag. There's a dash of Saturday Night Live, a smidge of the old Carol Burnett Show and a generous, perhaps even excessive dollop of silliness." The show premiered on May 13th featuring guest stars Steve Carell and Andy Buckley of The Office trying to improvise their way through various situations. Assay warns, "comedic results can range from mildly amusing to gut-bustingly crazy. But because of all the improv, the content can get pretty out there too." According to The New York Times' Neil Genzlinger, "The show is based on a French series, and the main reason to watch is for its signature gimmick, a set tilted at 22 degrees, where, several times per episode, performers are imprisoned and told to improvise a scene." Genzlinger's negative critique of the show is that it does not follow the protocol of a regular game show. In his own words, "Riot has many of the genetic traits of a game show, and game shows should be for ordinary people, the way God intended, not for celebrities . . . Watching Mr. Carell and friends slide around on that tilted set makes you want to try it yourself, and darn it, you should have that chance."
Movie News
Fans of My Big Fat Greek Wedding: there's a sequel is in the works! Star and writer of the original, Nia Vardalos, has confirmed that she and John Corbett will reprise their roles in the follow-up to the independent classic. Read more here.
Hulu is in talks with the producers of NBC's beloved Community in order to give fans the #SixSeasonsAndAMovie they were promised. No stranger to cancellations, the show recently received its latest termination after only five seasons. To read more about the possible streamed sixth season, check out this article.
On Wednesday, HBO announced that Danny McBride, fresh off the success of Eastbound & Down, will be returning to the network with a new comedy. Vice Principles will follow the vice principles of a high school and the chaos that ensues. Read more here.
Comedian Chelsea Lately will end her late night comedy show this summer. E! will continue airing the program until its finale on August 26. To find out more, read here.
Larisa Kline is a summer intern with Christianity Today Movies and a student at The King's College in New York City.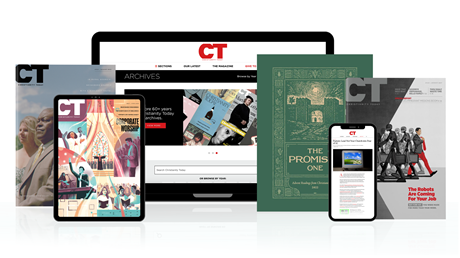 Subscribe to Christianity Today and get access to this article plus 65+ years of archives.
Home delivery of CT magazine
Complete access to articles on ChristianityToday.com
Over 120 years of magazine archives plus full access to all of CT's online archives
Subscribe Now
The Quick Take for May 30, 2014
The Quick Take for May 30, 2014