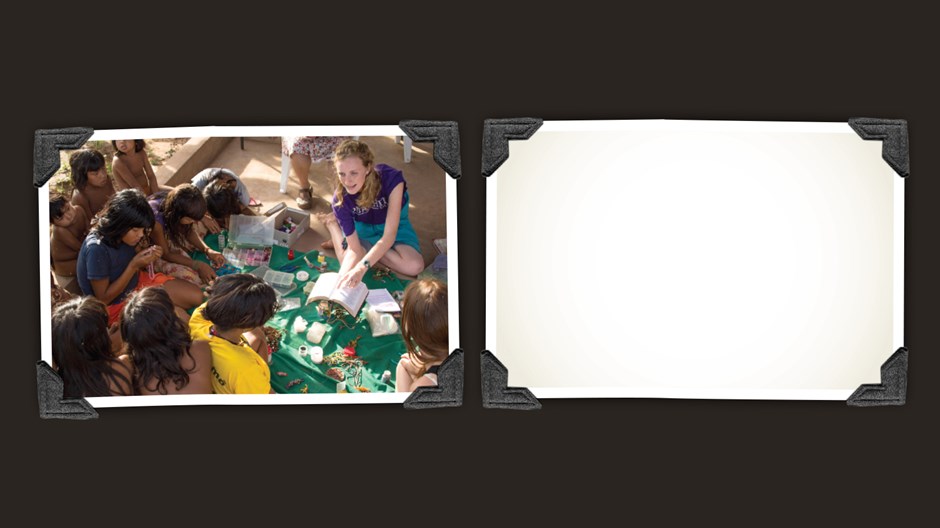 Image: Thomas Graham / IMB
David Platt makes no small plans.
When the 36-year-old pastor and Radical book author became president of the Southern Baptist Convention's International Mission Board (IMB) in 2014, the agency had about 5,000 missionaries. Platt hopes to someday have 100,000.
He just has to figure out how to pay them.
This summer, Platt announced that the 170-year-old agency will cut between 600 and 800 staff due to a financial crisis. One of the largest missionary organizations in the United States, the IMB had a $21 million deficit for 2015 and had overspent by $210 million since 2009, draining its reserves.
Among those targeted for cuts are missionaries and other staff over age 50, who are being offered voluntary early retirement. When the dust settles, the IMB will likely have its fewest missionaries in 20 years.
That's not the outcome Platt had hoped for when he was elected.
"The financial realities are clear," Platt told Christianity Today. "[I]n order to get to a healthy position for a future like I've talked about, we have to get to a healthy place in the present."
Even with reduced staff, the IMB will remain a powerhouse in Protestant foreign missions, with a $300 million budget and more than 4,000 professional missionaries.
Those IMB missionaries have long had an advantage over missionaries in other denominations: Until recently, they haven't had to worry about money.
IMB's $300 million budget comes from two main sources: the Lottie Moon Christmas offering (named for the famous 19th-century missionary to China), which brings in about $150 million per year; and the SBC's Cooperative Program, which pools money from the approximately 40,000 Southern Baptist churches in the United States.
This means that, unlike other missionaries—who rely on "faith model" fundraising—IMB missionaries don't have to raise their own support by mailing letters to friends and family. The IMB's centrally funded model means they don't have direct financial support from any single church. When this two-tier financial system works, it's powerful, says Platt.
"It's pretty awesome when I step back and look at churches that together are giving hundreds of millions of dollars every year for the spread of the gospel," he said.
But now it's unclear whether that model is sustainable.
Victim of Success
The IMB was founded in 1845 as a way for individual churches to pool money to send missionaries. It's based on the model of the Baptist Missionary Society, founded by William Carey and other preachers in 1792. (The group was first known as the Particular Baptist Society for the Propagation of the Gospel Amongst the Heathen.)
"The Southern Baptists were the largest evangelical mission agency that did not have an individual support-raising system," said Craig Ott, professor of mission and intercultural studies at Trinity Evangelical Divinity School in Deerfield, Illinois. That they have to lay off so many staff "is a very dramatic warning sign that they have to change something."
In some ways, the IMB is a victim of its own success. The agency experienced remarkable growth in the decades following World War II. In 1950, the IMB had 803 missionaries in 24 countries with $8.3 million in income, according to Southern Baptist annual reports. By 2007, it had grown to 5,271 missionaries, a $289 million budget, $256 million in reserves, and hopes of sending 8,000 missionaries.
But the finances did not keep up with the growth; the IMB was not drawing enough in giving to support its on-field missionaries. By 2010, the agency faced a $17.6 million deficit and was contemplating cutting 600 missionaries.
A mix of short-term funding increases (in the Lottie Moon fund), fewer missionary appointments, and the sale of overseas properties helped forestall drastic cuts in the number of missionaries. Previous IMB leaders hoped that slow attrition would eventually reduce the number of missionaries to a manageable level.
But this year, time and money ran out for the IMB.
Ted Esler, president of Missio Nexus, a nondenominational network of mission agencies, says many agencies became accustomed to growth. If they had more missionaries every year, that was a sign of success.
"You built this expectation that year in and year out, you would be a little bit bigger," he told CT. That's not sustainable.
Along with the budget shortfall, the IMB also has to cope with the fact that sending missionaries is a costly business. In addition to travel, salaries, and housing, mission agencies face rising costs for overhead, including accounting, security, tech support, member care, and fundraising, among others. Then there's the red tape involved in working in a globalized world.
That overhead can sometimes run as high as 14 percent of money raised for missions, says Elmer Lorenz, head of operations for TEAM (The Evangelical Alliance Mission).
Many agencies are trying to reduce overhead by hiring staff overseas and, in some cases, sharing back-office expenses, such as accounting and HR. But when it comes to paying for overhead, "I don't think anyone has found a silver bullet," said Lorenz.
Ott says the IMB's financial woes are rooted in the bigger issue of denominational loyalty. Christians used to give to their denomination to do mission work overseas. Now they have more choices for where to send mission dollars.
"People want to support someone they know," he said. "Churches want to support something they know."
That's in part why many nondenominational missions use what's known as the "faith model" or "faith-promise model" of fundraising, wherein individual missionaries help raise their own funding, and churches sponsor specific missionaries.
Esler says that today, the personal approach works better than the centrally funded model.
Most mission agencies have at least two funding streams, he said: the funds raised directly by missionaries from churches, friends, family, and other donors; and direct donations to the agency.
Right now, he said, the IMB lacks that first funding stream. So when hard times come, it's easier for SBC churches to cut missions giving, because they aren't invested in individuals.
Esler said most mission leaders aren't surprised by the changes at IMB. Platt, whose former megachurch had a thriving missions program, is a very different leader from past IMB presidents. Many of them have been former IMB missionaries or other SBC insiders; the most recent president, Tom Elliff, was 67 when he was elected. Platt is 36.
"You don't bring in a leader like that and not anticipate some substantial changes," Esler said.
Along with addressing the financial crisis, Platt has two goals. The first: Convince lay Southern Baptists that missions isn't a profession, but a calling for every Christian and every church.
Many mission organizations tend "to look at missions from the top down and say, Just send us money. Send us people. We'll take care of this for you," he told CT earlier this year. "I don't think that's biblical or wise."
Instead, Platt argues, local churches have to "own missions." It's not a job they can outsource. Missionaries won't succeed unless local churches grasp the urgent need for spreading the gospel, Platt told CT in a follow-up phone interview.
"The greatest injustice in the world is that thousands of people groups, representing billions of people, are on a path that leads to an eternal hell, and no one has even told them how they could go to heaven," he said. "We don't believe that is tolerable."
A few days before speaking with CT, Platt talked to the pastor of a small congregation. His church of about 30 people doesn't have a building. Yet they are sending one of their families as missionaries.
"Praise God for a pastor who is prioritizing getting the gospel to the nations, even over getting a building," he said. "Every church has opportunities to pray and give and go for the spread of the gospel."
For inspiration, Platt looks to the Moravians, a German Protestant group in what is now the Czech Republic, known for their missionary zeal in the 18th and 19th centuries. Many took the gospel to the Caribbean, North America, and even as far as Tibet and Australia by taking jobs overseas. That model can work in today's global economy.
"You look at the globalization of today's marketplace, and there are opportunities for Christians to work all around the world in the [midst] of unreached peoples," said Platt.
The Moravians inspired Platt's recent call for "limitless" numbers of Baptist missionaries.
His strategy is to combine IMB-supported full-time missionaries with teams of lay volunteers—professionals working overseas, retirees, and students—all working together to start new churches (an IMB priority since the late 1990s) and spread the gospel. So instead of 4,000 or even 8,000 in-field missionaries, Platt wants to see 100,000.
"We have to start thinking that way," he said. "Missionaries are not just those people who leave their job and go move somewhere else. Missionaries also include those who leverage their jobs to spread the gospel in other places, who leverage their opportunities for work, and who leverage their retirement."
Platt has already made it easier for more Christians to join the IMB. In the past, the mission board had a rigorous screening process aimed at recruiting full-time missionaries. Their rules banned those who had been divorced or those who spoke in tongues. Those restrictions were loosened this summer.
New candidates must agree with the Baptist Faith & Message—the SBC's primary statement of faith. That's nonnegotiable, says Platt. But they don't have to be full-time missionaries to work with the IMB. And candidates who have been divorced or who speak in tongues are no longer disqualified by default.
Platt wants to allow as many people as possible to partner with the IMB, as long as they share its core beliefs.
"I want to be a part of a Moravian mission movement among God's people—where we stop seeing global missions in the church as a compartmentalized program for a select few people who are called to it," he told CT. "Instead, we see global missions as the purpose [for which] we have breath on the planet."
Which leads to Platt's second big idea: Even though all Christians are missionaries, we still need full-time professional ones.
No one church is big enough to fulfill the Great Commission, so mission boards like the IMB still play a key role in coordinating churches' support. They have the experience and skills to make local churches more effective.
"We want to bring good information to bear, to inform praying," he told CT. "And we want to provide outlets for giving ... and we want to provide support and training for those who are going to the nations, and facilitate what this church is doing and that church is doing, to effectively reach unreached people."
Churches also need the IMB and similar boards because the task before them is so difficult, said Platt.
For a long time, groups like the IMB focused on those who seemed receptive to the gospel. That left billions of people unreached, wrote former IMB president Jerry Rankin in a 2014 paper for the Evangelical Mission Society.
"Resources were not to be wasted among the resistant peoples where baptisms and churches would not result," Rankin wrote. "Hence, large concentrations of missionaries flowed into Latin America and Africa, while massive areas of the world were neglected."
In the 1990s, the IMB switched course to reach those neglected people groups. It's a much harder, less results-based task.
"Unreached people are unreached for a reason," said Platt. "They are difficult to reach; they are dangerous to reach." According to IMB statistics, 3,114 people groups, or about 1.26 billion people, remain completely unreached today.
The difficulty of the task means that churches need to work together.
"Whenever churches are serious about getting the gospel to those who've never heard it, we've got to have perseverance ... sometimes not seeing numbers that we'd like to see," said Platt. "We are confident that the gospel is going to prove powerful unto salvation for that people group. So we press in and we do it—even when we face costs, even when people's lives are threatened—we still press through.
"This is what we see in the New Testament. We have to have that kind of resolve."
Have something to add about this? See something we missed? Share your feedback here.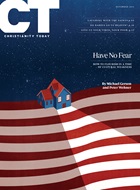 This article is from the November 2015 issue.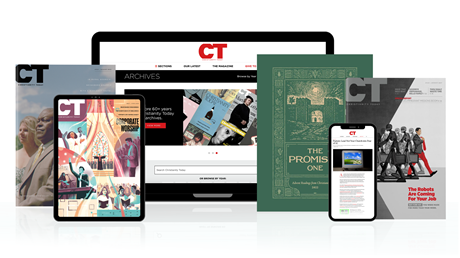 Subscribe to Christianity Today and get access to this article plus 65+ years of archives.
Home delivery of CT magazine
Complete access to articles on ChristianityToday.com
Over 120 years of magazine archives plus full access to all of CT's online archives
Subscribe Now
The Southern Baptist S(p)ending Crunch
The Southern Baptist S(p)ending Crunch