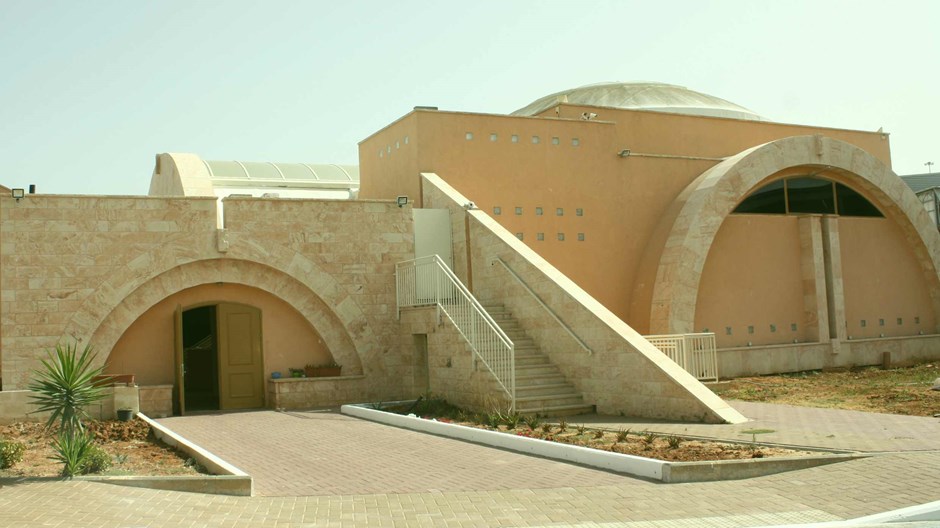 I first visited Grace and Truth Christian Congregation in Israel in the summer of 2007. It was Saturday, the room was packed, and the sermon was preached in Hebrew. After the service, an elder named David Zadok introduced himself and invited me and my friends to his daughter's bat mitzvah that evening. We hava nagila'd, and afterwards, he drove us to the plot of land that would house the first church built on Israeli soil since it became a state in 1948.
Born in Israel, David moved to Iran at the age of three to live with his uncle. He was a teenager when the Islamic Revolution in Iran started to escalate, prompting his uncle to send him to San Diego. During his senior year of high school, his cousin invited him to a Navigators Bible study on the campus of San Diego State University. Reared in a synagogue, David was caught off guard when two men spoke with him about how the Old Testament messianic prophecies pointed to Jesus: "I was quite perplexed. I had never heard that Jesus was the Messiah, never heard that he was even Jewish."
David eventually embraced the Messiah and devoted his life to serving the church in Israel. He now serves as Field Director of Christian Witness to Israel (founded by Scottish pastor Robert Murray M'Cheyne in the mid-1800s), directs the HaGefen Publishing House (which produces and translates Christian literature into modern Hebrew), and preaches around the globe. In 2012, he became the pastor of Grace and Truth, leading the congregation through one of the most critical landmarks in the history of the church in modern-day Israel: moving into its very own new building.
The history of Grace and Truth Congregation closely intertwines with the history of Israel. Founded in 1976 by pastor Baruch Maoz and a few families, Grace and Truth is one of the more veteran Israeli churches (it celebrates its fortieth anniversary in October). While there have always been Jewish Christians since the diaspora of the Jews from Israel in A.D. 70, David explains that "it's difficult to point to something tangible through the centuries and say that 'this is the church among the Jewish people.'"
Two events changed that: first, the revival of Hebrew as a spoken language in the late 19th century, and second, when Israel became a state in 1948. "Now in the sovereignty of God, the majority of Jewish people are in one country speaking one language," he states, "and that has enabled the presence of the church among the Jews once again."
Today, Grace and Truth boasts a rich multi-ethnic congregation, consisting of Jewish and Gentile believers from Hebrew, Arab, Russian, American, German, Swiss, Indian, Ethiopian, Romanian, Georgian, and other backgrounds. "We don't have the issue you read about in Acts 6 with the tension between Greek widows and Jewish widows," David adds. "I think the church of Christ, as much as it can, should portray how it's going to be in heaven: people from every tongue, language, and nation gathering together and worshipping the triune God."
In the early 1990s, when Israel received an influx of Russian immigrants after the fall of the Soviet Union, Grace and Truth put this philosophy into practice by translating their sermons and songs into Russian. The church grew from about 30-40 to almost 350 congregants within a few years, and they needed more space: "We kept cutting down the pulpit, making it smaller and smaller to fit more people."
Finding a larger congregational home posed a greater challenge than expected. They found themselves moving rental properties every few years as Orthodox Jews from the anti-Christian and anti-assimilation group Yad L'Achim put pressure on the owners. They started to look into purchasing a building, but the Orthodox blocked those efforts too.
Finally, they found an opportunity to buy a plot of land from a Jew living out of reach from Orthodox interference in France. When they went to the municipality to ask for permission to build, however, the officials were uncertain. They had procedures for synagogues and mosques, but they had never dealt with construction of churches. After some work, Grace and Truth eventually received permission to build.
Since non-profit organizations in Israel can't take out a mortgage, their first step was to start a fund. Next, they had to think through the building's design. "It was the first church built from scratch in modern-day Israel," David said. "We didn't have any models."
Eventually, they landed on three architectural principles: "The first principle was that we wanted to have a building that portrays the light of Christ. If you go to the old churches in Jerusalem, many are very dark. But we said, 'Christ has risen, and we want to show his light.'" Second, David said, "we wanted something halfway between a church and a synagogue. That's why it has a dome. And it has arches in various parts of the building and outside, which is very Jewish, reminding us of the covenant God made with Noah." Third, they wanted a place that served their community, open for events and public use seven days a week.
Once they had the fund and the design in place, they had a ground-breaking ceremony; however, the Orthodox showed up to protest, and shortly after issued a lawsuit against the legality of the building permission. The church won the case in the district court. In the court's statement, the judge said that of all people, the Jews, who have suffered so much for their faith, should respect the faith of others.
Yad L'Achim wouldn't relent, though, taking the case to Israel's Supreme Court. The stakes were high, as this ruling would establish a long-term precedent. The group hired a lawyer who had infamously helped Ivan Demjanjuk, an S.S. soldier responsible for the murder of over 28,000 Jews, get released from his charges over a technicality in 1993. The church's lawyer recommended they find someone of equal stature. The new lawyer's price was $32,000, but he was so confident he'd win that he said he'd only charge $15,000 if he lost. David jokes, "Now we didn't know whether to pray for him to win or lose."
The church won the case, establishing a historic legal precedent allowing Christians in Israel to build churches. Thanks to donors worldwide—especially reformed congregations in Holland that established the Isaac Da Costa Foundation (named after a Jewish Dutch writer who converted to Christianity)—the building is almost complete.
Despite their success, however, the church continues to face hurdles, and they haven't fully moved in yet. Currently, the congregation is submitting the final occupancy documents for the third time now—district officials have already misplaced them twice.
I asked David: why bother with all this trouble? What do these stones mean?
He says he knows a church building isn't what saves people—it's Christ alone who does that. But a building means so much more than just meeting practical needs. It's about provision, for starters. They endure these hurdles so the next generations of the congregation won't have to move from place to place.
It's also about community. Last year, Grace and Truth used the building to serve over 150 Holocaust survivors from the community in commemorating the 70th anniversary of the end of World War II. A Holocaust survivors group now wants to use the building regularly for their meetings.
Finally, it's about legacy and presence. "When you have a home group or house church, five years from now there are no fingerprints of that," David reflects. "Ours will have that. . . . The church needs to have a physical presence."
When the Israelites crossed the Jordan, God told them to erect memorial stones to remind coming generations about God's wondrous deeds for his people (Josh. 4). With this historic building, Grace and Truth is striving to do the same.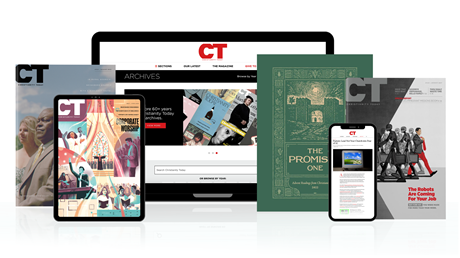 Annual & Monthly subscriptions available.
Print & Digital Issues of CT magazine
Complete access to every article on ChristianityToday.com
Unlimited access to 65+ years of CT's online archives
Member-only special issues
Subscribe
Read These Next
Trending

American Christians Should Stand with Israel under Attack

While we pray for peace, we need moral clarity about this war.

From the Magazine

God's Promises Are Clearest When We Turn Out the Lights

Christians have every reason to reduce light pollution.

Editor's Pick

Don't Miss These African Christmas Hits

Jam out this season to highlife, Afrobeats, jazz, a cappella, R & B, rap, dance, and hip-hop artists from Nigeria, South Africa, and more.
The Long Road to Building Israel's First Post-Statehood Church
The Long Road to Building Israel's First Post-Statehood Church