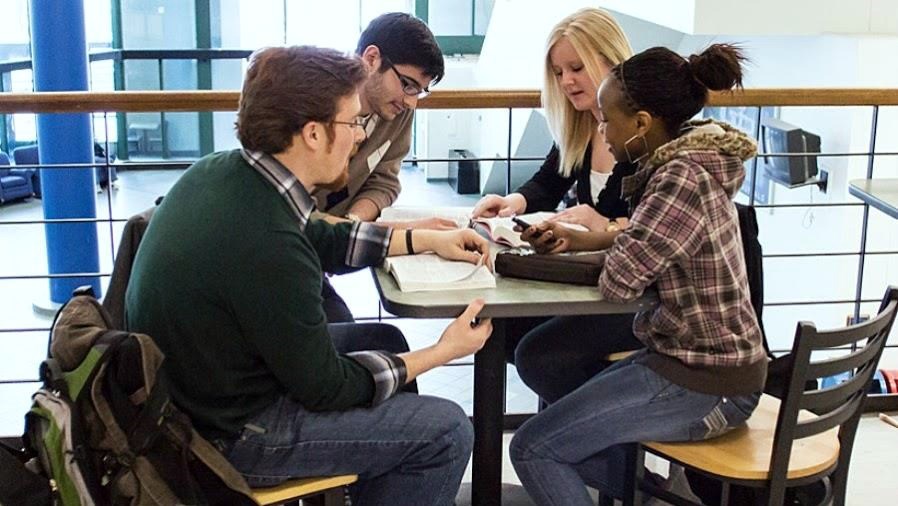 Image: InterVarsity Christian Fellowship/USA
It's up to staff members on 667 college campuses to decide whether they share InterVarsity Christian Fellowship's theological beliefs on sexuality, following an 18-month study on LGBT ministry that concludes next month.
There will be no morality clause to sign, no list of things they can and cannot do or say, and no statement to verbally affirm, according to Greg Jao, vice president and director of campus engagement for the evangelical student ministry.
Instead, if any of InterVarsity's 1,300 staff members oppose the theological positions detailed in a 20-page document—including prohibitions against same-sex relationships, sex before marriage, divorce, masturbation, and the biblical underpinnings for each—released in early 2015, they are expected to disclose their conflict and leave.
"We're trusting their integrity that they'll resign rather than continue to work with an organization that disagrees with them," said Jao. "We framed it as an involuntary termination, even though staff are self-disclosing. We are trying to acknowledge that they would not have chosen this except for the fact we have clarified and reiterated our position."
The policy was reported by Time magazine yesterday, bringing a barrage of public commentary and questions to a sensitive issue that staff members have been weighing for months. Jao says he knows fewer than 10 people who have resigned since this summer; one former staff member estimated it was at least 20.
As Christians on both sides react to the news, some say that InterVarsity's scenario will only become more common for evangelicals and their organizations: Those who have kept their convictions over marriage and sexuality to themselves will be increasingly asked to take a side and make their stances clear.
"When InterVarsity Christian Fellowship makes the pages of Time magazine going into the weekend, you understand what we have been saying for a very long time," stated Southern Baptist Theological Seminary president Al Mohler. "There is no place to hide. Soon we're all going to know what everyone believes on all of these issues, and Christian institutions, Christian organizations, Christian ministries, and Christian churches, indeed every single Christian will eventually have to give an answer."
That's partly why InterVarsity put its staff through training on these issues in the first place, Jao said. As a college ministry, sexuality is a major issue in their discipleship and outreach efforts, and they want their staff to be in agreement as they minister to students.
For more than a year, all InterVarsity staff participated in nine sets of lessons on sexuality. They studied the Bible in groups, read position papers, heard from theologians, and listened to interviews with LGBT leaders. They wanted to offer those working on campus a more robust approach to ministering to LGBT students and a shared theological underpinning for their positions.
"We should be clear about what we do and don't believe," said Jao. "Not because we want to push people out, but because we want to be clear what we're inviting people into."
Still, the push for theological consistency can be frustrating and painful. Staff worry about LGBT students impacted by the news, their colleagues who are leaving, and celibate LGBT staff who may find themselves in the uncomfortable position of defending their decision to stay.
InterVarsity strives to "be a community of grace toward people with all kinds of attractions" (according to its human sexuality document), and runs campus chapters for LGBT students and allies. For some students, this is the first they've learned about the organization's policy on same-sex relationships.
"The best thing right now is that it's a public and honest statement. For a long time, a lot of the students involved felt that InterVarsity had an implicit statement," said Alexis Garretson, a queer-identifying student leader at George Mason University in Virginia. "Now that things are clearer, we have a place to begin to work, to pray, and to have conversations. While I'm disappointed in the content of the statement, it's a relief to have something clear, explicit, and public."
When Michael Vazquez led Christian students at the University of Utah, he said he tried to put them and their interests (such as organizing Black Lives Matter events) first. "The ministry we're doing on campus takes precedence over my personal theological position on an issue," the former InterVarsity staff member told CT. While he was content to keep his beliefs to himself, he said InterVarsity higher-ups continued to press him after posts on his blog didn't clearly state a "non-affirming" or celibate position. Vazquez resigned three months ago.
The employment conditions also apply to InterVarsity Press (IVP), an affiliated publishing arm, though its employees did not undergo the same training as those involved in campus ministry.
"There certainly has been a mixture of concern, disagreement, anger, and support," said publisher Jeff Crosby. He is fielding questions from authors over how the policy will affect them, their books, and the staff they work with. He knows of no staff who have left IVP over its position on homosexuality.
Evangelicals on both sides have likened InterVarsity's suggestion that staff resign to drawing a line in the sand and setting firmer boundaries for the faith. Critics are using the hashtag #InterVarsityPurge.
"This new evangelical litmus test _will_ backfire. The evangelical crackup has fully commenced," tweeted Larycia Hawkins, the former Wheaton College professor who faced termination for her remarks on Islam.
Rod Dreher at The American Conservative speculated that legal pressures are forcing Christian organizations to "draw clear, bright doctrinal lines right now, and enforce them."
Jao says InterVarsity's focus is not on making a statement about evangelicalism at large, but to ensure its own theological consistency with its core beliefs.
"There have been tendencies in evangelicalism to over-narrowly draw the boundaries around particular theological positions that have not been held universally in the church," he said. "I hope this is different from evangelical panic-y line-drawing around issues that the church has not held for our entire history and globally continues to hold."
In recent years, InterVarsity has repeatedly defended its policies for staff and student leaders. The group faced legal backlash last year after firing a divorced staff member. The 2015 federal appeals court ruling upheld InterVarsity's "ministerial exemption," a religious freedom protection allowing churches and similar organizations to hire and fire leaders who function like clergy (relying on the precedent set by the US Supreme Court in Hosanna-Tabor).
On campuses across the country, including Vanderbilt University and Tufts University, InterVarsity has bucked against anti-discrimination measures that prevent them from requiring student leaders to agree to its doctrinal statement (the same one signed by staff each year). Chapters were derecognized and then reinstated last year at California State University's 19 campuses. Because they refuse to cave to restrictions, InterVarsity operates 40 of its chapters off campus.
Fellow campus ministries Cru and Young Life require staff to refrain from sexual activity outside of a heterosexual marriage. Young Life employees are trained on the organization's theological view of traditional sexuality.
"We recognize this isn't a closed issue," said Gabe Knipp, associate director of communications at Young Life. "Young Life is continuing to ask, 'How can we respond to this?'"
Half of evangelicals (51%) told LifeWay Research in 2015 that student groups operating in public schools—such as InterVarsity, Cru, and Young Life—should be able to require leaders to hold specific beliefs, although 44 percent disagreed. Evangelicals were more likely to think that student groups at private colleges should be able to require leaders to have certain beliefs (60% agreed, while 36% disagreed).
Ed Stetzer, executive director of the Billy Graham Center for Evangelism, explored on his CT blog why an evangelical organization employing only people who share its beliefs shouldn't be surprising news.
Two members of the Council for Christian Colleges and Universities (CCCU) withdrew voluntarily from the organization last fall after allowing same-sex marriage among faculty and staff. Eastern Mennonite University in Virginia and Goshen College in Indiana stepped away in order to avoid further controversy, since their decision caused two other schools—Union University and Oklahoma Wesleyan University—to quit the CCCU in protest.
The CCCU is now proposing a "collaborative partnership" category through which schools that disagree with its stance on same-sex marriage could remain affiliated with the organization.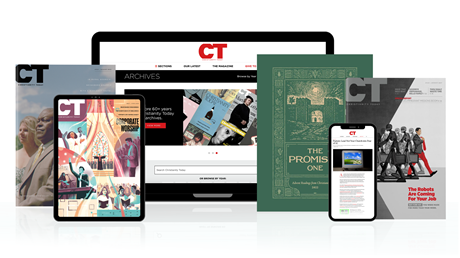 Annual & Monthly subscriptions available.
Print & Digital Issues of CT magazine
Complete access to every article on ChristianityToday.com
Unlimited access to 65+ years of CT's online archives
Member-only special issues
Subscribe
InterVarsity Asks Staff to Choose a Stance on Sexuality
InterVarsity Asks Staff to Choose a Stance on Sexuality