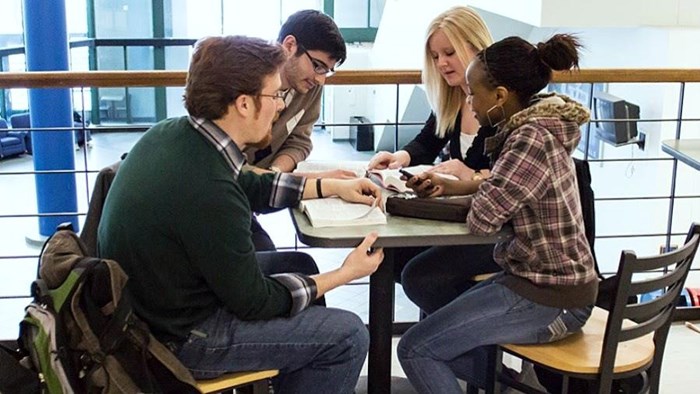 Image: InterVarsity Christian Fellowship/USA
It's up to staff members on 667 college campuses to decide whether they share InterVarsity Christian Fellowship's theological beliefs on sexuality, following an 18-month study on LGBT ministry that concludes next month.
There will be no morality clause to sign, no list of things they can and cannot do or say, and no statement to verbally affirm, according to Greg Jao, vice president and director of campus engagement for the evangelical student ministry.
Instead, if any of InterVarsity's 1,300 staff members oppose the theological positions detailed in a 20-page document—including prohibitions against same-sex relationships, sex before marriage, divorce, masturbation, and the biblical underpinnings for each—released in early 2015, they are expected to disclose their conflict and leave.
"We're trusting their integrity that they'll resign rather than continue to work with an organization that disagrees with them," said Jao. "We framed it as an involuntary termination, even though staff are self-disclosing. We are trying to acknowledge that they would not have chosen this except for the fact we have clarified and reiterated our position."
The policy was reported by Time magazine yesterday, bringing a barrage of public commentary and questions to a sensitive issue that staff members have been weighing for months. Jao says he knows fewer than 10 people who have resigned since this summer; one former staff member estimated it was at least 20.
As Christians on both sides react to the news, some say that InterVarsity's scenario will only become more common for evangelicals and their organizations: Those who have kept their convictions over marriage and sexuality to ...
1