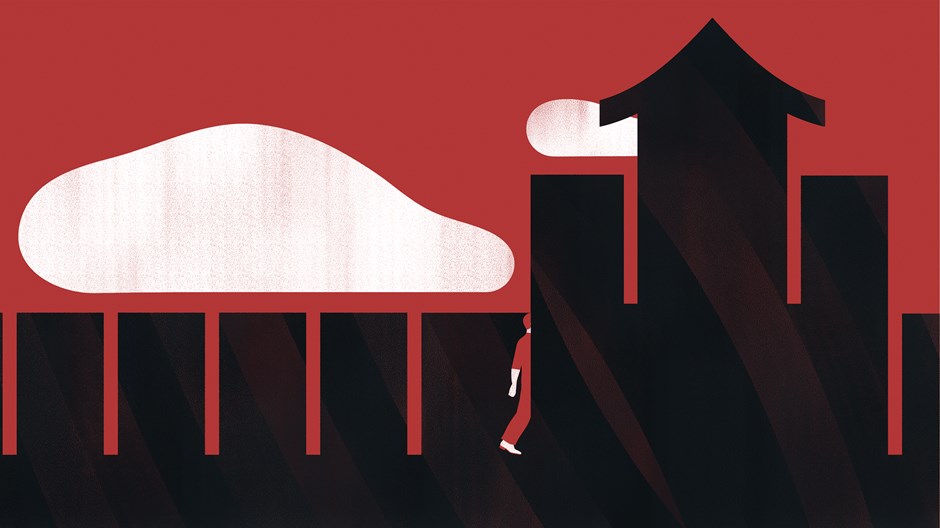 Image: Giulio Bonasera / Salzmanart
When 1,200 youth gathered for the first Chinese "Urbana-style" missions conference this fall, 300 pledged to become full-time missionaries.
"This is one of those historic moments," said David Ro, director of the Wilson Center for World Missions at Gordon-Conwell Theological Seminary. "There are lots of challenges ahead, on the mission field and in China. And yet God is doing something—while they are being attacked, they are still moving forward."
The gathering was "a unique opportunity to witness the authentic demonstration of a vibrantly growing Chinese church under dynamic indigenous leadership," said Nana Yaw Offei Awuku, a field ministry director with Scripture Union Ghana who spoke at the event. "The beauty of intentional intergenerational leadership was at its best."
Held in Thailand, the conference was part of Mission China, a movement of unregistered churches to send out 20,000 missionaries by 2030.
It's an ambitious goal for churches that have yet to obtain legal status. And it may have run into a snag this summer when two young Chinese Christians—who traveled to Pakistan to teach Mandarin at a private school—were kidnapped and killed by ISIS.
The incident put China in a tough spot. As it seeks to expand its influence westward, its leaders need to be able to protect the 70,000 Chinese who were issued visas to Pakistan last year. But its atheist government also doesn't want to be exporting Christianity.
"The Chinese authorities are in a very difficult position," said Chinese religion expert and Purdue University professor Fenggang Yang. "[Most] didn't realize that Christians had become active in west and central Asia. It's the first time that has been brought to their attention, and it may take a while for them to sort out and make some policy adjustments."
One adjustment has already been made. In September, China finally nailed down religious restrictions introduced last year. The numerous regulations, made in the name of national security, prohibit unregistered groups from teaching about religion or taking part in trainings or meetings outside the country (like the Thailand conference), beginning in February 2018.
In addition, no religious activities—including the publication of religious materials, the acceptance of donations, any international religious exchanges, and renting space to an unregistered church—can happen without the approval of the State Administration for Religious Affairs (SARA).
"It was a big disappointment," said Brent Fulton, president of ChinaSource. "In theory, we're taking a big step back.
"The big question, of course, is enforcement. SARA as an organization is not really known for being overly effective," he said. "[So it's] trying to reassert its authority as an institution, saying religion is a serious national problem and we need to do something about it."
In a security-conscious environment, SARA is "pushing all the right buttons, saying the law is really important," he said. "But how are they going to enforce this?"
Over the past 30 years, unregistered churches in China have inched further into public view; many now have their own sizable buildings, their own staff, and their own websites. At the same time, the number of Chinese Christians has surged to about 70 million, according to the latest calculation by the Pew Research Center.
"The police also need to take care of other things," Yang said. "Trying to stop Christian missions would be costly to the government. And what's the benefit?"
Even if authorities do clamp down as fully as the new restrictions allow, the model of meeting in homes hasn't been forgotten. Some pastors Yang has talked to "aren't taking active preparation" but "already have fellowship groups within the congregation, so [they said] it shouldn't be too hard to meet in small groups in case that's necessary."
Last time, going underground multiplied church growth, Fulton said. It may also multiply missionaries.
"Chinese Christians assumed if they had a sympathetic government and a period of stability, they'd be able to see huge growth in the church," he said. "None of that happened. Yet we saw huge growth in the church in China."
In the same way, "We would assume greater openness would give the Chinese church greater freedom to send missionaries," Fulton said. "Now we see the opposite happening internally, but the vision is still there. So what does that mean for training and supporting missionaries?"
Some argue that persecution actually prepares Chinese Christians to be better missionaries in other sensitive areas.
"It's Chinese-style missionary work," one Chinese pastor told the Financial Times. His church has sent 20 missionaries to teach Chinese or work at state-owned companies in Southeast Asia and the Middle East. "We don't build churches, and we don't need much organizational structure," he said. "We survived the Cultural Revolution. So we have experience."
One missionary in Iraq even told the South China Morning Post that he "actually feel[s] safer here" than when he was working in an unregistered church in China. He's young—just 25 years old; the two killed in Pakistan were 24 and 26.
Their youth is bound to irritate some Chinese officials. In four provinces this past summer, children were banned from attending Christian summer camps.
"It is forbidden to force or tempt juveniles to believe in any religion," officials told churches in Fuzhou. "And it is also forbidden to conduct religious activities in non-registered religious venues without approval."
The new rules come down especially hard on religious schools—requiring them to apply for government approval, have their own funding and facilities, and hire full-time staff.
"The government has liberalized education and encouraged the development of private schools, but now they're realizing they're losing control of the educational system, and religious groups are moving in and working in that space," Fulton said. "That's creating a conflict."
China's Communist Party is especially sensitive to children because it "remembers its own roots were in the youth movement in the 1920s," he said.
Even Mission China kept its conference quiet. It invited participants through networks of churches and student ministries and also limited attendance to those who were at least seniors in high school. "The system worked fine, and the end result was quite acceptable," one of the organizers told CT. "It is sensitive to put these two topics together. And that exactly is the reason we decided to make such a huge effort to do this face-to-face system at last."
One of the speakers was Paul Borthwick, missions professor at Gordon College and senior consultant for Development Associates International. "I've been praying for China since 1971," he said. "I told my wife, 'Please pray that when I stand up and look at this audience, I don't just burst into tears.' For my generation, it's kind of like watching the wall come down in Berlin."
Sarah Eekhoff Zylstra is a contributing editor for Christianity Today.
Have something to add about this? See something we missed? Share your feedback here.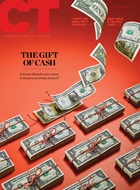 This article is from the December 2017 issue.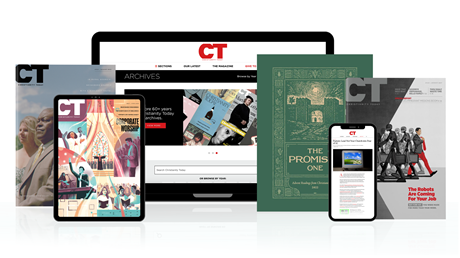 Annual & Monthly subscriptions available.
Print & Digital Issues of CT magazine
Complete access to every article on ChristianityToday.com
Unlimited access to 65+ years of CT's online archives
Member-only special issues
Subscribe
The Great Call of China: Churches Poised to Become Major Exporters
The Great Call of China: Churches Poised to Become ...