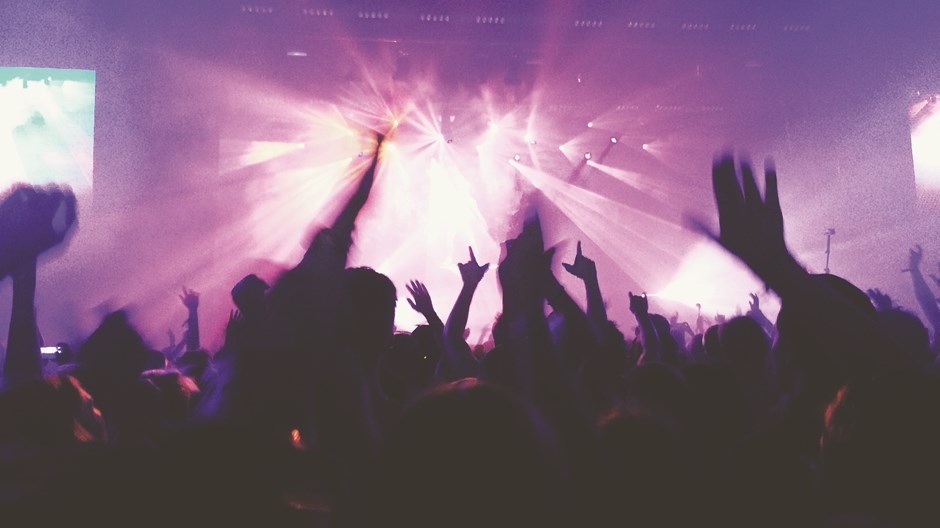 Image: Abigail Lynn / UnSplash
The house lights are dark as bright beams of electric blue scan the crowd. White strobes pulsate to the uhn tiss uhn tiss beat. A pre-chorus of snare-drum 16th notes gradually builds into a turbo-spooled climax of drum machine rapid fire.
Everything is wound in anticipation. The bass drops.
People in the crowd dance, clap, and sing. Others stand statuesque, as if wondering what's happening.
The Crossing, a non-denominational church in Tampa with a weekly attendance of roughly 3,500 people, is one of many congregations now incorporating electronic dance music (EDM) into its regular worship repertoire. It's not a full-on rave, and you'll see more "traditional" instruments like drums, electric guitars, and keyboards. But infused with more familiar modern worship stylings are characteristics of the EDM aesthetic: layers of computer-programmed electronic backing tracks, quarter-note bass thumps, and cycles of musical "builds" and "drops," much of it set to a tempo around 130 beats per minute.
EDM, once the underpinning of the all-night rave scene, has now become one of the most popular mainstream musical styles, and it is influencing both studio-recorded Christian worship music and live congregational performances.
The Energy Builds
Russ Jones, pastor of worship arts at The Crossing, said EDM has brought a youthful edge to its services and is helping the church reach a younger generation. In an era when secular EDM mega-artists like David Guetta, Diplo, Skrillex, and Calvin Harris are topping a $7 billion music industry and drawing hundreds of thousands of fans to a single festival, the church has taken notice. But it's the effect the music has on congregants, not its marketplace power, that has worship leaders most intrigued. "It just brings more of a liveliness to the worship atmosphere," Jones said. "When you hear it, you just kind of want to move a little bit more."
Jones, 46, is careful about how much EDM to incorporate into regular weekend services, where the church aims to cast a wide demographic net. (The Crossing's lead pastor, Greg Dumas, describes the church as "Bapti-costal.") But the genre has been at the forefront of the church's special services like First Wednesday and Night of Worship. EDM has also been a perfect fit in the church's youth ministries, Jones said, "because that's their culture right now."
The spirit of youth culture is captured concisely in the name of what is arguably the industry's most prominent group of EDM worship artists—Hillsong Young & Free. A spinoff of Hillsong's worship ministries, Young & Free set off an international wave of high-energy praise in 2013 with its chart-topping debut album, We Are Young and Free. The album's smash hit "Alive"—with its layers of electronic tracks set to a thumping 134 beats per minute—soon became part of the set list at churches from New Mexico to New Zealand.
Young & Free lead singer Aodhan (pronounced Aiden) King said slower, more reflective worship songs are important. But EDM brings a new excitement and energy to worship music that celebrates the freedom believers have in Jesus.
"[EDM] gives permission to have fun and jump around," said King, 24. "I think it highlights the joy of having a relationship with Jesus." And it helps bring people together, he said. "When you look out into the congregation or the crowd, everyone is just jumping to the music. And I feel that is the beauty of EDM—you can't not jump to the beat."
At the same time, King points out that keeping the proper balance of lyrics and instruments is critical. In putting EDM tracks to its songs, Young & Free aims to propel its lyrics, not hinder them, he said. "I think we've found ways to make it work."
It's hard to put a finger on exactly when the cultural shift toward EDM began in the church. Zac Hicks, author of The Worship Pastor, said there are moments in the recent history of EDM that point to a flourishing of the style in Christian circles. One of those moments was Chris Tomlin's 2013 "God's Great Dance Floor." "It's hit some sort of stride," Hicks said. "Anytime you've got the attention of the heavy hitters of the modern worship movement like Tomlin and Hillsong, there's some sort of marker."
"Anytime you've got the attention of the heavy hitters of the modern worship movement like Tomlin and Hillsong, there's some sort of marker."
—Zac Hicks
Hicks, who was worship pastor at Coral Ridge Presbyterian Church in Fort Lauderdale, Florida, before moving to Cathedral Church of the Advent in Birmingham, Alabama, said the eschatological lyrics in "God's Great Dance Floor" and its emphasis on dancing as a part of worship made the use of EDM a fitting form for expressing those ideas.
However, like King, Hicks says the aesthetics and structure of EDM also present challenges in terms of balancing instrumentation and the articulation of the message through text. Modern worship music is generally built on the verse-chorus-bridge formula of pop ballads, with the climax of the song coming lyrically in the chorus. In much of EDM music, the climax comes in "the drop," the point where the beat kicks in and the song opens up into an electronic instrumental deluge.
It can be difficult to wed text to this type of climactic musical structure, Hicks said, "because the beat and the drop and the music are all encompassing. It takes over the whole sonic spectrum and there's nothing left for the vocal."
Hicks said the Anglican tradition of his church is closely tied to written words as a means of encountering God. If EDM completely took over worship music, would it be capable, he wonders, of carrying the rich history of text that has shaped Christians' faith for millennia? Yet in many liturgical and evangelical traditions, physical acts—such as bowing, kneeling, standing, sitting, raising hands, or walking forward to receive communion—have long complemented the textual aspect of our worship.
"I always think that when human hearts are being stirred by artistic and aesthetic realities, it's important for Christians to listen to that with open ears," Hicks said. "I don't know that it has to be so binary, that it has to be so either/or."
Pioneering Praise
Hymns are based on a strophic (verse-repeating) structure. When folk music came into the church in the mid-20th century, the structure of worship music began incorporating choruses. Then musical bridges came along in the '90s. "Suddenly you have new horizons for the way that people experience songs and sing about certain themes," Hicks said. "So I wonder whether EDM might not create a new horizon for song structure that might yield something different for our congregational voice."
While EDM's popularity both in and outside the church has exploded in recent years, a handful of Christian artists were working in the genre (and its predecessors) when it was still largely an underground scene. In the late 1980s and early '90s, bands like Mad at the World and Dance House Children borrowed heavily from the popular synthpop sounds of Depeche Mode and Pet Shop Boys. Meanwhile, Scott Blackwell, now 57, was working at some of the most popular dance clubs across the country: Studio 54 in New York, the Palladium in Los Angeles, Faces in the Grove in Miami. "I got out of it right as the whole DJ culture thing started to really take off, and it probably saved my life," he said.
Blackwell put his talents to use in the church. He is perhaps best known for his Nitro Praise album series, which took familiar worship songs of the era like "Lord I Lift Your Name on High" and "Awesome God" and recast them as electronic dance tracks. Today, he said, EDM seems to have overcome the stigma in the church that it once had. "It bridges something primal in us," he said. "That's something God put there, and it can be used for good or bad." Blackwell said EDM helps spread the gospel to young people particularly because it gives them a style of worship that they can feel "some ownership in." At the same time, people need to follow their own convictions, Blackwell said. If a person finds that listening to Christian EDM personally elicits sinful temptations, "then you know what, you probably shouldn't do that."
Can These Tracks Mix?
Ethnomusicologist Josh Busman, who teaches music history at the University of North Carolina at Pembroke, says people often don't recognize how much the traditions within the church also shape culture outside of it; it's a two-way influence. For example, the history of outdoor music festivals has roots in the Methodist camp meetings of the early 19th century. These meetings then fed the Pentecostal tent revivals popular in the early and mid-20th century. By 1969 this venue was co-opted by the counterculture at Woodstock, but just three years later the church responded with Explo '72 in Dallas. This Campus Crusade for Christ mega-event ran for five days, drew more than 80,000 people, and featured the likes of Billy Graham and Johnny Cash. "There's always going to be this push and pull," Busman said.
Busman argues that musical styles serve as more than mere containers for theological content. They are not simply tools to attract people to a uniform gospel message; they can carry their own theological significance. In the case of EDM, Busman said the genre brings a context for creating a sense of tension and release (e.g., sin and redemption), as well as a sense of community and collective experience.
Different musical styles create familiar atmospheres that prime listeners for specific emotional experiences. "When I'm waiting for that moment of the bass to drop, I'm waiting to experience a whole bunch of things," Busman said. "I'm prepared to experience those things because you've given me a frame in which I may have experienced those things before." These emotional experiences then can connect to theological concepts and messages. Moreover, the emphasis on corporate dance expressed individually that comes through EDM—that people come together and move their bodies in similarly coordinated ways, Busman said—opens up a sense of community that other musical styles don't frequently accomplish.
Praise and Worship 2.0x
Worship blogger Jed Smith, 32, has similarly suggested there are two parallel trends in modern praise and worship music, each bringing a different emotional range to the experience. Smith calls one trend P&W 2.0, a "folky/bluegrass/alt-country influence" that is "stripped down and meant to sound under-produced." Some might also call it the roots-hipster worship sound: banjos, beards, and mandolins. On the other end of the spectrum is EDM, which Smith calls P&W 2.0x. It's the style of Ableton Live software, stem tracks, launchpads, and synthesizers. It's where you'll find the worship music of Capital Kings, Mosaic MSC, and the UK's Bright City. But then there are also musicians like David Crowder, who somehow manages to bring these two styles together into an eclectic blend of worship artistry.
In his own role as a worship leader at Lutheran Church of Hope in Des Moines, Iowa, Smith says that having these two genres coinciding with one another right now is exciting because they're each able to do things musically that the other can't. "There's certain emotional limitations to every genre," Smith said. You may be unlikely to get teary-eyed while listening to a heavy metal tune, and you're probably not going to headbang to most John Legend songs. "It will be interesting to see how the church as a whole takes this," Smith said. "This could be a time of expression of worship that we haven't really seen before, which is pretty cool."
Jerrod Dorminey, 33, leads contemporary worship music at Frazer United Methodist Church in Montgomery, Alabama. Like many churches, Frazer UMC offers a traditional service and a more modern one. Dorminey and his team decided to introduce EDM to their congregation in 2013 after the popularity swell of Young & Free's song "Alive." However, he wanted to ease them into this style that he knew many, even in the contemporary service, would be unaccustomed to. So he and a guitarist first rolled the song out on video as an acoustic version so people in the church could get comfortable with it before singing it during service. Then when they introduced the full-tilt, high-energy version of the song in their Sunday service, complete with "tons and tons of synths piled on top of each other," the congregation already had a level of familiarity with it. Their strategy worked, Dorminey said. "They just took right to it."
However, he said, conversations in the church about different styles may be misdirected. "I think we use the wrong word," he said. "I think it's about language." Some people may choose to communicate with God through contemporary music and worship; that may be their language. Others may communicate with God in a more traditional way. "Trying to pinpoint what is right or wrong for a different church, you really can't do that," Dorminey said. "Each church has to figure out what it is that they need be doing."
Jeff Neely is a freelance writer and a journalism professor at The University of Tampa.
Was this article helpful? Did we miss something? Let us know here.
Have something to add about this? See something we missed? Share your feedback here.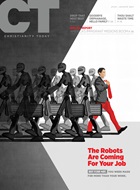 This article is from the Jul/Aug 2017 issue.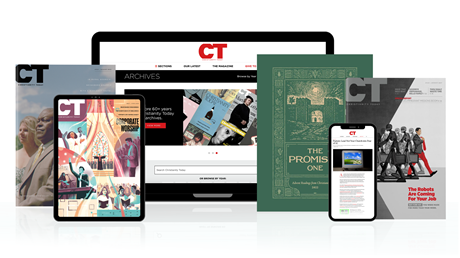 Subscribe to Christianity Today and get access to this article plus 65+ years of archives.
Home delivery of CT magazine
Complete access to articles on ChristianityToday.com
Over 120 years of magazine archives plus full access to all of CT's online archives
Subscribe Now
Wait Upon the Drop
Wait Upon the Drop