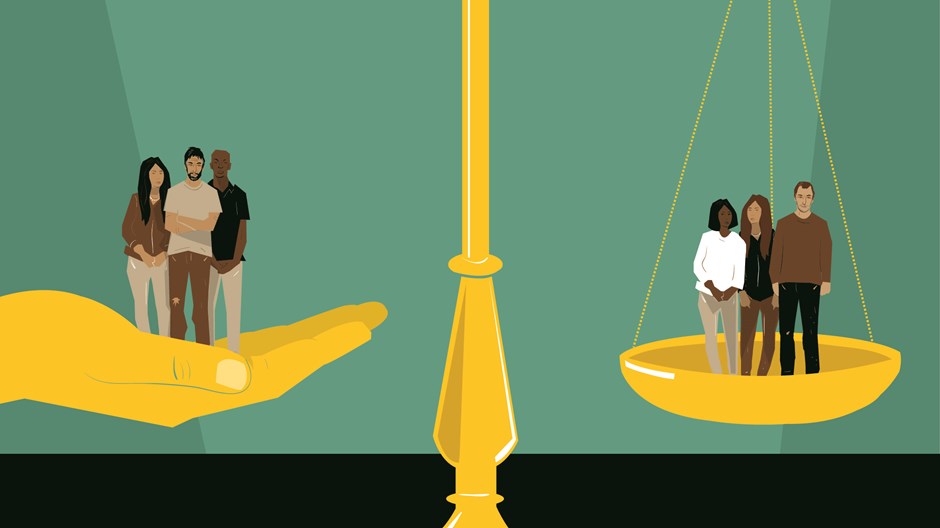 Image: Brian Taylor
Early in his new book, Just Immigration: American Policy in Christian Perspective, Mark Amstutz recounts the story of a young man in California who had completed law school and was seeking admission to the state bar. But his aspiration was so controversial that he eventually found himself in front of the California Supreme Court.
The problem? This young man was not an American citizen. His parents had brought him from Mexico to the United States when he was just a boy, and he was undocumented. In a surprising decision, the California Supreme Court ruled that even though the man was not authorized to be in the United States, he nonetheless could be admitted to the state bar and practice law.
Amstutz, professor of political science at Wheaton College, cites this story as an example of the incoherence and double-mindedness of US immigration policy. It certainly is that. But in a way, it's also symbolic. What could better epitomize our national immigration debate than the image of a young man, on the threshold of fulfilling his American dream, facing the reality that he was never an American? On one side, hope for a better life. On the other, demands of justice and the rule of law. What should we make of this?
It's this moral and political knot that Amstutz, who has researched and taught for nearly 30 years on the intersection of Christian ethics and public policy, wants to help untangle. Just Immigration is an admirably thorough, well-researched overview of the United States' immigration policy. It's also an explicitly Christian look at the ethical dimensions of national immigration laws and practice. Amstutz aims to reshape how American believers approach these intertwined issues.
Monstrously Complex
Just Immigration is really two books in one. First comes a roughly 100-page explainer on the American immigration system, combined with a brief summary on immigration theory and ethics. Amstutz does a deep dive into the governmental infrastructure of immigration. From relevant federal legislation to dozens of agencies and departments to the varied and intensive processes of migrant admission, he provides a glimpse of a monstrously complex political mechanism. This complexity is not just incidental, according to Amstutz; it is a root cause of difficulties and failures of America's immigration system.
One example is the inconsistency with which legislators and officials enforce existing law. Arguably the most obvious problem in American immigration is the high number of unauthorized migrants, and the question of the government's response. Even though official directives for responding to illegal immigration exist, they are often ignored by those most able to enforce them, especially since, as Amstutz writes, "the economic demand for low-wage workers far exceeds the supply of native workers who are able and willing to do the work." In other words, the economic benefits of being able to pay workers low wages with minimal protections are often more attractive than the prospects of enforcing immigration law.
The conflict between the rule of law and cheap labor doesn't just reflect an exploitive way of treating immigrants. It also undermines the state's moral authority. Amstutz argues that the inconsistency and opportunism that often characterize the response to illegal immigration are a serious threat to the legal and political integrity of the entire government:
The rule of law is not an ancillary attribute of representative government; rather, it is the moral foundation of legitimate governmental rule based on consent. To be sure, legal compliance is never fully fulfilled. But when a significant portion of a people disregard a law, this failure not only undermines a specific statute but can also call into question the credibility of the government's ability to ensure legal compliance with any law.
This point is crucial, according to Amstutz, because it gets to the heart of why so many responses to illegal immigration, especially from the Christian community, fall short. Amstutz outlines a "communitarian" political philosophy, which acknowledges the legitimacy of sovereign nations, borders, and cultural cohesion. Communitarianism stands in contrast to "cosmopolitanism," which emphasizes global citizenship, universal human rights, and the freedom of migrants to live where they choose. "For the communitarian," Amstutz explains, "states are the primary institutions for protecting human rights. Advancing basic rights, including freedom and equality, is only feasible within a strong state, where the rule of law is institutionalized."
In other words, meaningful laws that govern immigration—and enforcement of those laws—are essential to human flourishing.
Human Dignity and the Rule of Law
Amstutz's case for communitarianism is compelling. While it's common for many today to speak of being a "citizen of the world," human beings simply do not live that way. We do not relate to "the world" in some airy-fairy abstract sense; instead, we live in relationship with specific people (those around us) and specific places (our homes and communities). Thus, we are not dealing with "citizens of the world," but citizens of actual nations—and the social coherence that comes from belonging to a specific place with a specific social contract is legitimate and good for human flourishing.
So what does this mean for the immigration debate? For Amstutz, it means that a truly just and fair immigration system must take seriously both the human dignity of the migrant and the rule of law. Since Christians believe both that governmental authority is legitimate (Rom. 13) and that human beings have intrinsic worth and dignity, being made in God's image (Gen. 1:27), they should articulate a political ethic that preserves the human dignity of the migrant while taking civil authority and justice seriously.
It's here, unfortunately, that Amstutz finds fault with his fellow Christians. The "second book" of Just Immigration is an admirably thorough analysis and critique of major Christian views on immigration reform. Amstutz devotes nearly 100 pages to evaluating encyclicals, denominational statements, and other major documents from Roman Catholics, evangelicals, and mainline Protestants. Interestingly, Amstutz finds that Catholics, evangelicals, and many other traditions all share a common flaw in their calls for immigration reform: lack of respect for the rule of law.
Amstutz's critique is clear, if only because it appears so frequently. For example, Amstutz writes that "the Catholic Church's approach to US immigration policy fails to accurately represent the complexity of the moral dilemma involved." Concerning the National Association of Evangelicals' "Immigration 2009" statement, Amstutz likewise remarks that the document "oversimplifies a complex issue and fails to illuminate the fundamental tradeoffs among competing values." He similarly chastises the Southern Baptist Convention's 2011 resolution "On Immigration and the Gospel," calling its request for a pathway toward legalization "startling" and criticizing SBC leaders for failing to "offer a rationale for such an initiative on either biblical or moral grounds."
Amstutz is right to call for a more robust political ethic. As his book demonstrates, immigration policy is indeed an exhaustingly complex issue, and deserves more than slogans and simplistic narratives. To the extent that religious leaders talk down the complexity of the immigration issue, they deserve criticism.
But do they? Are Roman Catholics, evangelicals, and other Christians really as guilty of one-eye-closed reductionism as Amstutz alleges? While the book criticizes religious leaders for not producing a more theologically and politically mature perspective, it doesn't actually tell us what this would look like. The final chapter, "Strengthening the Christian Witness on Immigration," doesn't put forth any explicit policy proposals. Nor does it articulate a full-orbed political ethic of immigration. Amstutz spends most of the chapter (again) critiquing the simplistic solutions offered by most Christian traditions, and listing an assortment of questions that a serious theological approach to immigration must consider. While these questions are helpful, they do not constitute an example of the intellectually serious political ethics that Amstutz accuses most Christian groups of missing.
The Moral Level
This absence isn't just disappointing. It undermines many of Amstutz's criticisms of Christian immigration statements. For example, in summing up the shortcomings of evangelical immigration activism, Amstutz chides evangelicals for focusing on "policy advocacy, not moral education. This is regrettable because the most important contribution churches can make to policy debates is at the moral level."
But evangelicals, as well as Roman Catholics and others, have based their calls for immigration reform on Christian moral teaching—Amstutz simply disagrees with their conclusions. Skepticism toward mass deportation, for instance, is not a failure to think morally about immigration; it is one of many possible applications of morals to the policy issue. Amstutz never explicitly advocates mass deportation of undocumented immigrants, but his dismissive response to calls for a humane and legally coherent path toward legalization seems to warrant a more explicit treatment of that and other policy questions. Unfortunately, that never happens.
This failure handcuffs a potentially game-changing book on Christians and immigration. Just Immigration is sober and knowledgeable about the competing values at work in the immigration debate. It's also a timely call for Christians to take seriously the intellectual task of applying our worldview to public policy. What the book lacks is a positive case for reform that incorporates biblical principles of both human dignity and the legitimacy of civic law. Just Immigration is enormously helpful, but incomplete.
Samuel D. James is a writer and editor who serves in the office of the president at the Southern Baptist Convention's Ethics and Religious Liberty Commission.
Have something to add about this? See something we missed? Share your feedback here.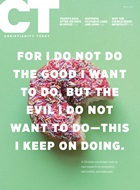 This article is from the May 2017 issue.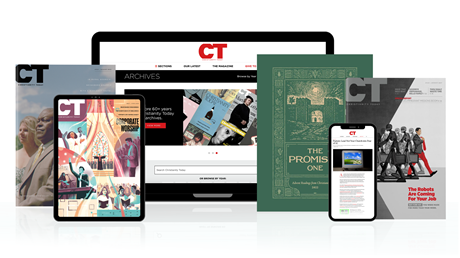 Annual & Monthly subscriptions available.
Print & Digital Issues of CT magazine
Complete access to every article on ChristianityToday.com
Unlimited access to 65+ years of CT's online archives
Member-only special issues
Subscribe
On Immigration, Welcoming the Stranger Is Only One Piece of the Puzzle
On Immigration, Welcoming the Stranger Is Only One ...