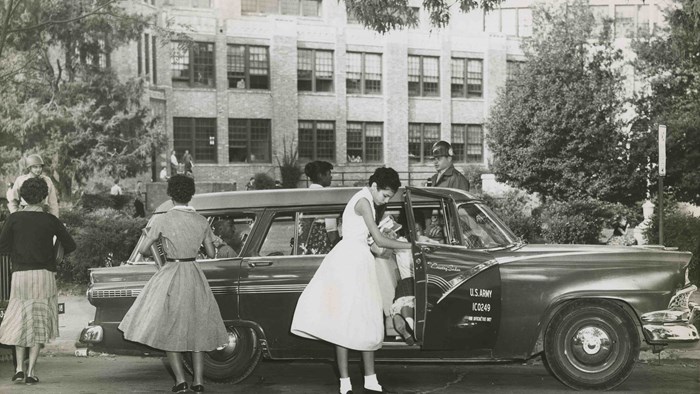 Image: Courtesy of UA
Melba Pattillo Beals received a Congressional Gold Medal for her part in the Little Rock Nine, the group of African American students who brought about the 1957 integration of Central High School in Little Rock, Arkansas—an experience recounted in her first memoir, Warriors Don't Cry. She would go on to work in newspaper and television journalism, earn a doctorate in international multicultural education, and teach journalism at the college level. In her latest book, I Will Not Fear: My Story of a Lifetime of Building Faith under Fire, Beals credits God for guiding her through trying experiences in Arkansas and afterward. Atlanta-based journalist and blogger Jacqueline J. Holness spoke with Beals about the sustaining power of faith.
From the outset of I Will Not Fear, it's clear that your grandmother, India Annette Payton, provided a strong spiritual foundation. How did her example encourage you as you endured angry white mobs and disapproval from black students at your old high school?
My grandmother always said, "Look, God is right there with you all the time." To guide you in your thought, to guide you in your feeling, to guide you away from fearing. You have to be aware that you are filled with the Spirit of the Lord, and that will guide what you do. She would say, "God is as close as your skin. He is right there, every moment. So when you feel that something is going wrong, know that God is with you and it will be okay. You will learn a lesson. You will survive."
1