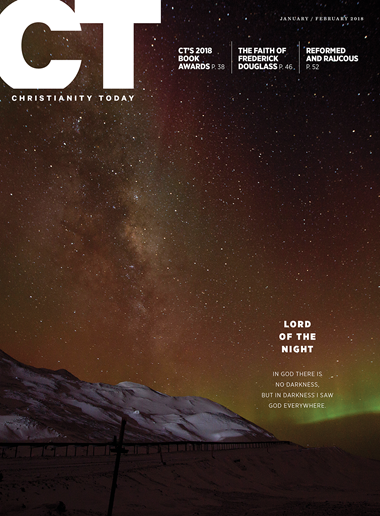 Read CT anywhere you go.
Subscribers have full access to CT's digital archives, including special issues. Download a PDF of this issue, or browse individual articles below.
About This Issue
This issue's cover story is a paean to solitude, as experienced in one of the most unique environments on earth: the South Pole. Brett Baddorf reflects on finding God in the darkness while serving as a missionary among the scientists and support staff who populate Antarctica's remote research outposts during its long winter months.