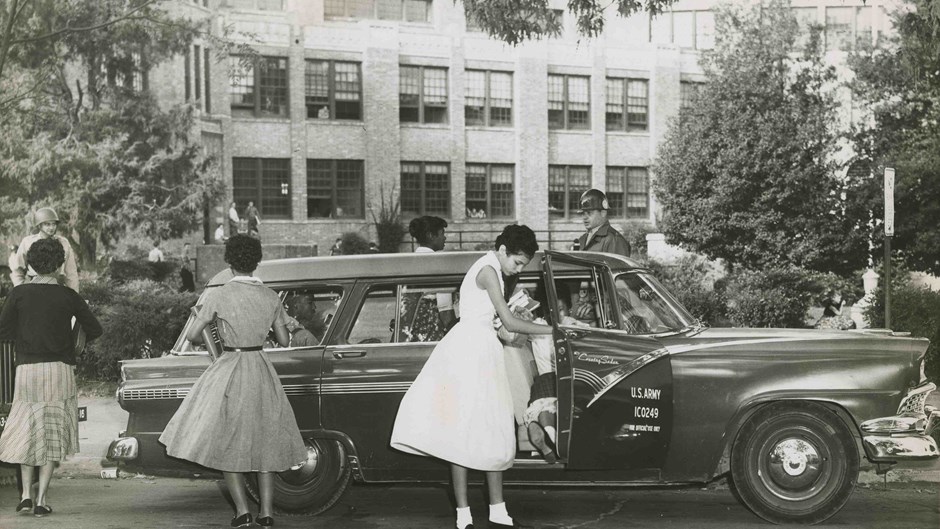 Image: Courtesy of UA
Melba Pattillo Beals received a Congressional Gold Medal for her part in the Little Rock Nine, the group of African American students who brought about the 1957 integration of Central High School in Little Rock, Arkansas—an experience recounted in her first memoir, Warriors Don't Cry. She would go on to work in newspaper and television journalism, earn a doctorate in international multicultural education, and teach journalism at the college level. In her latest book, I Will Not Fear: My Story of a Lifetime of Building Faith under Fire, Beals credits God for guiding her through trying experiences in Arkansas and afterward. Atlanta-based journalist and blogger Jacqueline J. Holness spoke with Beals about the sustaining power of faith.
From the outset of I Will Not Fear, it's clear that your grandmother, India Annette Payton, provided a strong spiritual foundation. How did her example encourage you as you endured angry white mobs and disapproval from black students at your old high school?
My grandmother always said, "Look, God is right there with you all the time." To guide you in your thought, to guide you in your feeling, to guide you away from fearing. You have to be aware that you are filled with the Spirit of the Lord, and that will guide what you do. She would say, "God is as close as your skin. He is right there, every moment. So when you feel that something is going wrong, know that God is with you and it will be okay. You will learn a lesson. You will survive."
Three weeks into your first semester at Central High School, you met Martin Luther King Jr. at an NAACP meeting and told him about your discouragement. He told you not to be "selfish" and that your integration of Central High School was for "generations yet unborn." How do you feel about his statement given your life experiences since then?
Dr. King had been coming to Little Rock on a regular basis. This particular meeting was in the basement of a local NAACP leader's home. He was in this room with the nine of us, along with a few adults. I had seen him before but never spoken to him in person.
I was whining and complaining. And yes, he did say to me, "Look, be clear about this." Of course, this wasn't the first time that lesson had been stressed to me. I'd been told, "Melba, you're not going to this school because it's pretty, because it's comfortable, or because you will get a better education. All of that is the icing on the cake. You're going to this school in order to facilitate a lifestyle for everybody around you. You're not doing this for yourself only."
Dr. King was absolutely right. You need to think about what you're doing in terms of how it is serving others, not just how is it serving you. I hope my experiences will be a testimony to others, that you can have faith that God will carry you through hard times in life.
Threats from the Ku Klux Klan forced you to flee Little Rock and finish high school in Santa Rosa, California, where you lived with a white Quaker family that had membership in the NAACP. Did this change how you thought about white people?
I don't do global beliefs about people. Everybody is different. My foster parents were extraordinary, and I love them like blood kin. They took me into their home and into their heart. They loved me as if I were their own. My father would always say, "You never forget that you are nothing less than my daughter. You are free. You are equal, and you are able to handle whatever is going on. You will make it. You are a bright child. You've been given brains by the Lord." The example my white parents set taught me not to judge. Yes, some white people are vindictive, but not all of them.
Black lives do matter. We need to protest and continue fighting. When I was in Little Rock for the 60th anniversary of integrating Central High School, Bill Clinton gave a speech. One of the main themes was, "Hey, congratulations—but you have to keep going. You have to keep demonstrating for others that demanding your equality is not wrong." We can't sit here and wait for people to hand us equality. Someone like Nelson Mandela was free no matter where you put him. And we are free. As soon as we know that, then we can get up and march for it.
You married a white man and worked as the only African American woman in the newsroom at a California news station. How have these experiences shaped your thinking about the challenge of racial integration in America?
It is a huge challenge. I'm writing an article about going back to Little Rock—alongside the seven other people from the Little Rock Nine who are still alive—and seeing the state of the schools there. To me, at age 75, going back to Little Rock and seeing that the problem hasn't been solved is a hurtful thing. Let me be clear: Integration is only the act of placing people in close proximity to each other. But across this country, we've failed to assist people in actually getting to know each other, appreciating each other, and understanding that we are all each other's brother and sister. We really are responsible for each other.
From my studies in multicultural education, I know it isn't just a matter of placing people in a room together or on a job together. Are they speaking to each other? Are they helping each other? Do they understand that we share the same God? When I was a child in Little Rock, we had all this discussion about how different white folks are. But white folks are just folks. We are all children of God. Nobody is born with kits that make them superior in any way. Integration, the mechanics of putting people together, is just the first step. We didn't totally get that years ago. And I think that, as a country, we are trying to do that now. It's a long and sometimes tedious lesson, but it must be learned or we have totally failed.
There's a hymn that goes, "Count your blessings, name them one by one." That's what I tried to do when I returned to Arkansas. There has been progress since the 1940s and '50s. When I got off the plane, I was hugged by a group of white ladies who were heading the committee to bring us there. I said, "Okay, this is a blessing." Lots of people passed us, white residents of Little Rock, but they didn't scowl, frown, point, or call bad names. Not once did I hear the n-word. So I thought, "Yes, we have a long way to go, but we've come a long way."
What is the main thing readers should take away from your life story?
Keep moving forward and serving others, knowing that you are energized by the presence of your Savior. Life doesn't come to an end as you age. At one point, I was hospitalized for more than nine months altogether. I had three back surgeries, and there were times in the hospital when I was really sad. But it taught me an important lesson: I had to keep going and remember that there was going to be something good about each new day.
Learn something new from this interview? Did we miss something? Let us know here.
Have something to add about this? See something we missed? Share your feedback here.
I Will Not Fear: My Story of a Lifetime of Building Faith under Fire
Revell
2018-01-16
208 pp., 15.69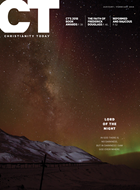 This article is from the Jan/Feb 2018 issue.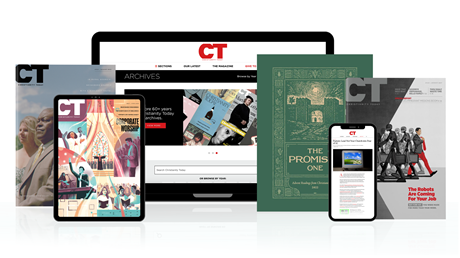 Subscribe to Christianity Today and get access to this article plus 65+ years of archives.
Home delivery of CT magazine
Complete access to articles on ChristianityToday.com
Over 120 years of magazine archives plus full access to all of CT's online archives
Subscribe Now
A Member of the 'Little Rock Nine' Counts Her Blessings, One by One
A Member of the 'Little Rock Nine' Counts Her ...