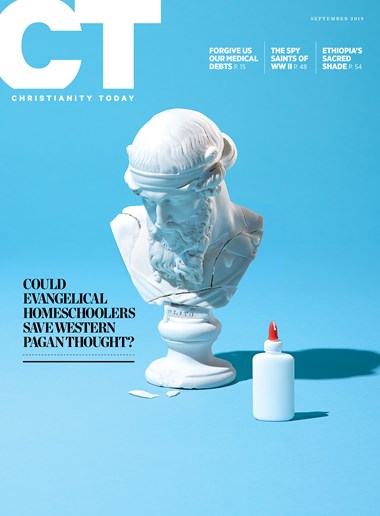 Read CT anywhere you go.
Subscribers have full access to CT's digital archives, including special issues. Download a PDF of this issue, or browse individual articles below.
About This Issue
The September 2019 cover story reintroduces readers to the ever-expanding world of classical Christian education, in which one might find young students studying Aristotle and Latin alongside the Bible and Faulkner. The movement has tens of thousands of adherents in private schools, charter schools, homeschool cooperatives, and universities across the country.