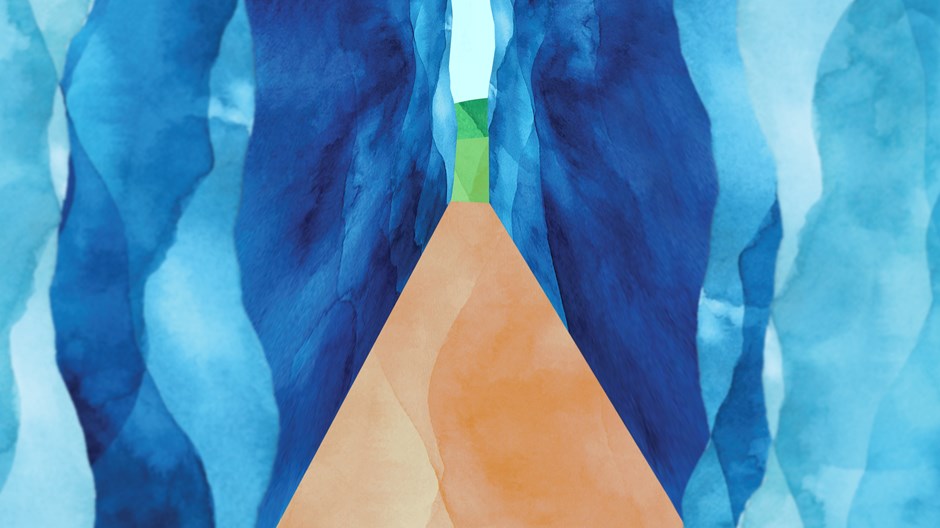 Image: Illustration by Mallory Rentsch / Source Images: saemilee / Getty Images
The following is the latest in a series of daily meditations amid the pandemic. For today's musical pairing, as we enter Good Friday, consider this unhurried version of the Lacrimosa from Mozart's Requiem. All the songs for this series have been gathered into a Spotify playlist.
"He was despised and rejected by mankind, a man of suffering, and familiar with pain. Like one from whom people hide their faces he was despised, and we held him in low esteem. Surely he took up our pain and bore our suffering, yet we considered him punished by God, stricken by him, and afflicted. But he was pierced for our transgressions, he was crushed for our iniquities; the punishment that brought us peace was on him, and by his wounds we are healed. We all, like sheep, have gone astray, each of us has turned to our own way; and the Lord has laid on him the iniquity of us all."
Isaiah 53:3–6

Meditation 16. 1,536,979 confirmed cases, 93,425 deaths globally.

There are four passages in Isaiah often called the Songs of the Suffering Servant. The longest and most renowned is Isaiah 52:13–53:12. Jews read these passages and hear the story of Israel itself, as God redeemed the sufferings of his chosen people to bring blessing to the world. Christians, of course, hear the story of Jesus and his suffering on behalf of humankind.
Both can be true. As Holy Week makes excruciatingly clear, Jesus was "a man of suffering, and familiar with pain." He was "pierced for our transgressions," "led like a lamb to the slaughter," and "cut off from the land of the living," an "offering for sin." "After he has suffered," says verse 11, "he will see the light of life" and "will justify many."
As we discussed in a recent meditation, Jesus seeks not only admirers but imitators. Time and again he defines following him as dying to ourselves and taking up our cross. Even as he is a Suffering Servant, he calls his church to be a fellowship of suffering servants.
In the words of Henri Nouwen, we are all called to be wounded healers. "The great illusion of leadership," he writes in The Wounded Healer, "is to think that man can be led out of the desert by someone who has never been there." Or, better, "The beginning and the end of all Christian leadership is to give your life for others."
The Cross is our key to the kingdom. It shows us all the truths we would rather forget. That the kingdom of God is not about power and triumph, because all the might of the world cannot heal the hearts of men. That the kingdom of God is about powerlessness, reaching our own horizon, surrendering, willing our own downfall, dying to ourselves, and letting Christ bring his life forth within us. That it's about becoming a suffering servant like him, joining him in the work of making all things new, and bringing healing into the broken places.
We yearn for authority, but Christ was only crowned when he wore the crown of thorns. We yearn for influence, but Christ's only platform was the cross. We yearn for success, but Christ's victory was in utter surrender and desolation.
On this Good Friday, in this season of affliction, let us remember. The cross is an object for contemplation, but also an invitation: Go and do likewise.
Sign up for CT Direct and receive these daily meditations—written specifically for those struggling through the coronavirus pandemic—delivered to your inbox daily.
The Hallway Through the Sea
The Hallway Through the Sea is a series of daily meditations from the president and CEO of Christianity Today, written specifically for those struggling through the coronavirus pandemic. It will address our sense of fear and isolation and also the ways we find beauty and truth and hope—and Christ himself—in the midst of suffering. The title of the column alludes to the passage of the Israelites through the Red Sea. We are a people redeemed from our enslavement to sin, yet we find ourselves living between where we were and where we are meant to be. Danger looms on both sides, but our hope and our faith is that God will deliver us through the sea and into the land of promise.
Timothy Dalrymple is president and CEO of Christianity Today. Follow him on Twitter
@TimDalrymple_
.
Previous The Hallway Through the Sea Columns: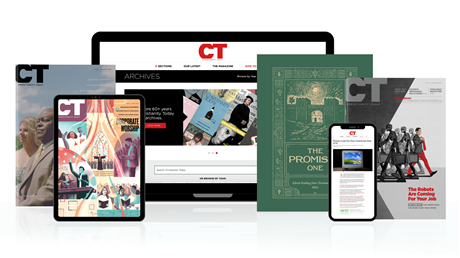 Subscribe to Christianity Today and get access to this article plus 65+ years of archives.
Home delivery of CT magazine
Complete access to articles on ChristianityToday.com
Over 120 years of magazine archives plus full access to all of CT's online archives
Subscribe Now
On the Cross and the Kingdom
On the Cross and the Kingdom