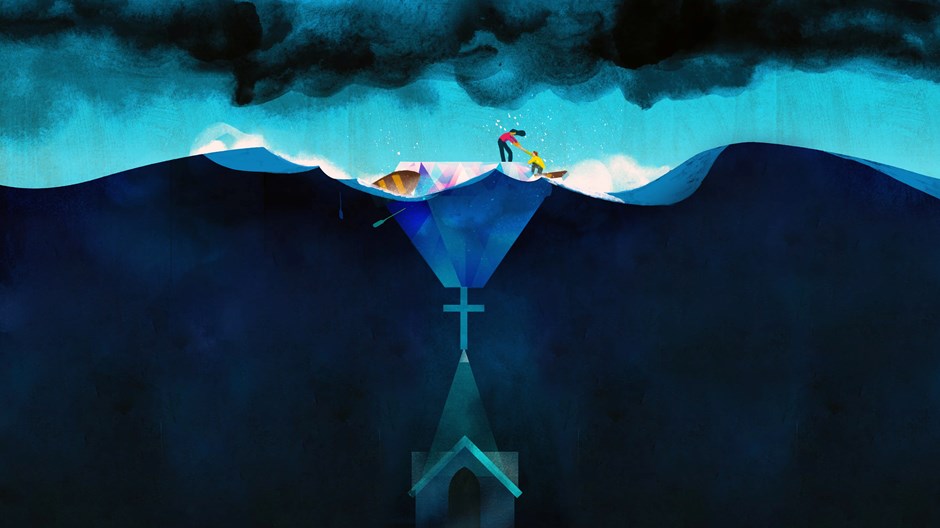 Image: Illustration by Keith Negley
레이첼이 인생에서 배운 것은 헌신이 아니라 자유와 독립에 관한 것이었습니다. 그녀는 20대에 여러 남자를 만났지만, 그들 중 누구도 진지한 관계를 맺을 준비가 되어 있지 않았습니다. 그녀는 그 남자들을 비난하지 않습니다. "남자들은 여자들이 원하는 게 무엇인지 몰라 혼란스러워하고, 여자들과 데이트하는 법을 잘 알지도 못해요." 라고 그녀가 말했습니다.
오스틴으로 이사한 후 레이첼은 데이트 웹사이트 '오케이 큐피드'에서 남편을 만났습니다. "저는 싼 여자라서 무료였어요"라고 웃으며 그녀가 농담했습니다. 레이첼은 개종하기 전에 결혼을 먼저 했지만, 이 두 가지 사건은 마치 하나의 거래처럼 느껴졌습니다.
그리스도인이 되기 전에는 성관계에 의미를 두지 않았기 때문에 동거할 수 있다고 생각했고 결혼은 나라에서 발행해주는 하나의 종이에 불과하다고 생각했습니다. 그러나 더는 그렇지 않습니다. 그녀는 신앙이 생기고 남부 침례 교회에 가입한 후 결혼은 하나님 앞에서 맺은 언약이며 성스러운 관계라고 믿게 되었습니다.
결혼 이후 자녀의 출생으로 인해 레이첼과 남편 사이의 사랑은 더 커졌습니다. 가족의 탄생은 자연스럽고 본능적인 일이었습니다. 그러나 남편이나 많은 남성이 여성과는 달리 직장, 결혼 및 가족을 실용적이고 기능적인 관점으로 본다고 그녀는 확신합니다. "저는 남성이 공급자가 되어야 한다고 생각합니다."라고 레이첼이 말했습니다. "그들은 그렇게 되도록 설계되었습니다."
레이첼은 결혼의 세계에 발을 디뎠지만 실제로 레이첼의 남편처럼 결혼과 가족을 선택하는 남자들이 점점 더 줄어들고 있습니다. 2018년 인구 통계 조사에 따르면 25세에서 34세 남성 중 35%만이 결혼했으며, 2005년 50%와 비교했을 때 급격히 떨어졌습니다.
이 숫자들은 명확하고 무서운 궤적을 향해 갑니다. 결혼은 점점 더 어려워지고 있습니다.
결혼은 인간이 사랑 또는 경제적 실용성의 이유로 지난 수천 년 동안 해온 일입니다. 결혼에 관해 전통적, 통계적으로 살펴보면, 여성보다 남성이 결혼에 더 관심이 많은 경향이 있습니다. 반면, 결혼을 선택하지 않는 사람들은 이념적이며 단기적 관계 안에서의 새로운 규범을 따르며 '선택권을 계속 열어두기' 위한 노력을 합니다.
우리 시대 결혼의 또 다른 새로운 방해물은 바로 전염병입니다. 코로나 19에 대한 우리의 집단적 경험으로 몇 달간, 많은 결혼식이 지연되고 있으며, 모든 새로운 관계가 얼어붙었습니다.
그러나 사회적 거리두기가 결혼 생활에 악영향을 미치기 훨씬 전에, 저는 사회학자로서 특히 교회 안에서 결혼에 관한 생각이 어떻게 퍼져 있는지 궁금해졌습니다. 그리스도인들을 결혼에서 멀어지게 하는 요인은 무엇일까? 결혼을 장려할 방법은 무엇이 있을까? 미국 그리스도인들은 이 주제에 대해 예외적일까? 그리고 마지막으로, 타국의 그리스도인들은 자신에게만 몰두하고 결혼에 대해 회의적이길 권하는 전반적인 문화적 메시지에 어떻게 저항하고 있을까? 등의 질문을 던져보았습니다.
안타깝게도, 이제 학문 분야에서 제가 생각하는 결혼의 개념은 구닥다리가 되어버렸습니다. 후기 윤리학자 돈 브라우닝은 학계에서 결혼은 이제 다른 단어와 같은 범주에 있는 기피단어로 간주한다고 말했습니다. 그리스도인이라는 점까지 추가되면 동료들 사이에서 유행에 뒤처졌다는 낙인이 찍히고 말 것입니다.
그런데도 저는 계속 조사를 밀고 나갔습니다. 1년 동안 글로벌 리서치 팀과 멕시코, 스페인, 폴란드, 러시아, 레바논, ...
1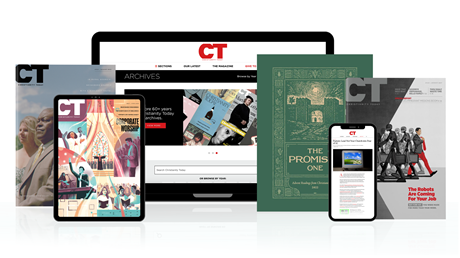 Subscribe to Christianity Today and get access to this article plus 65+ years of archives.
Home delivery of CT magazine
Complete access to articles on ChristianityToday.com
Over 120 years of magazine archives plus full access to all of CT's online archives
Subscribe Now
교회가 결혼의 문제를 해결할 수 있을까?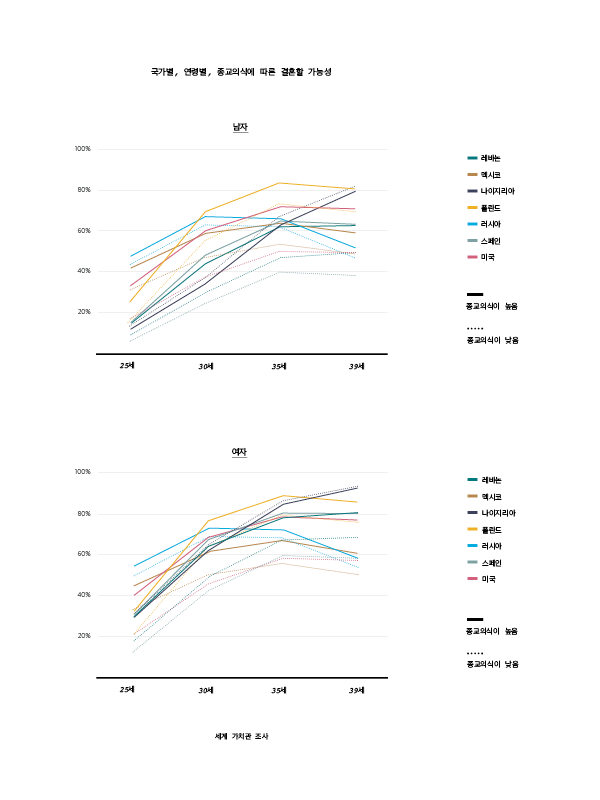 This slideshow is only available for subscribers.
Please log in or subscribe to view the slideshow.
교회가 결혼의 문제를 해결할 수 있을까?