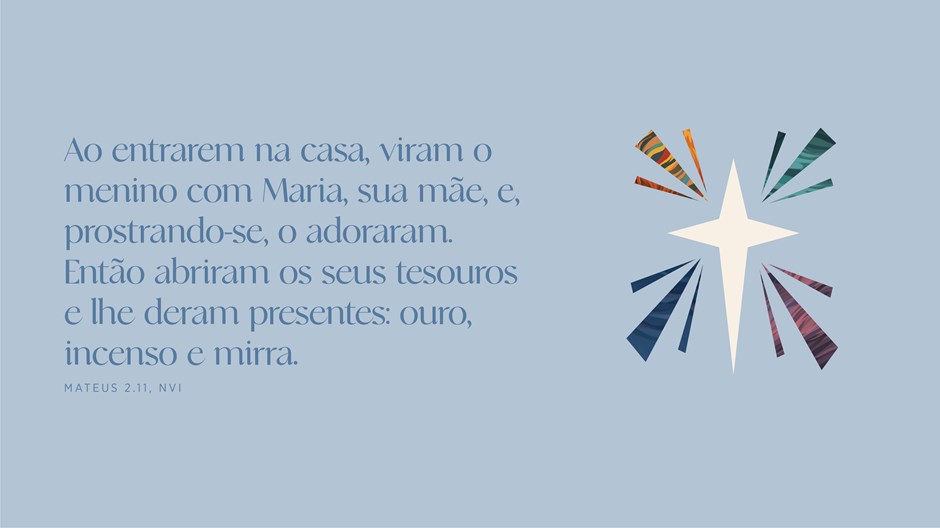 Clique Aqui e faça o download do nosso devocional diário "O Evangelho do Advento".
Leia Mateus 2.1-12
Para quem é a boa nova? Essas promoções e ofertas que recebemos pelo correio às vezes são chamadas de promoção especial para "amigos e família". Algumas coisas são boas demais para a pessoa guardar para si mesma, mas também radicais demais para serem contadas para todos. Essa abordagem de marketing destaca como estamos condicionados a pensar que, se algo é exclusivo — se de alguma forma temos o status de um insider — aquilo é valioso. E também mostra que, pelo contrário, se algo é universal, não é valioso.
É isso que faz do nascimento de Jesus algo tão chocantemente revolucionário. É a melhor notícia que o mundo poderia receber: Deus veio para salvar seu povo! Mas essa salvação não era apenas para as pessoas com quem Deus havia feito uma aliança. Era para todos — todas as pessoas, de todos os lugares, em todos os tempos.
Temos um primeiro vislumbre disso em Mateus 2 e o contraste traçado entre o rei Herodes e o rei Jesus, o verdadeiro Messias. Herodes vergonhosamente ascendeu ao poder por meio de oportunismo político e brutalidade. Quando se espalhou o boato de que um novo rei dos judeus havia nascido em Belém, Herodes fez tudo que estava a seu alcance — incluindo matar bebês inocentes (v. 13-18) — para proteger o poder que maquinara para obter.
Mas, enquanto a história de Herodes trata de uma ascensão ao poder, a de Jesus trata de uma descida do poder. Lá, na manjedoura, estava aquele que "não considerou que o ser igual a Deus era algo a que devia apegar-se", que "esvaziou-se a si mesmo" por nós (Fp 2.6,7). Enquanto Herodes mentia e matava para manter as pessoas afastadas, Jesus em sua infância e juventude já estava trazendo as pessoas para perto.
E não apenas algumas pessoas, ou mesmo apenas o povo da aliança de Deus. Mateus nos fala sobre os magos — astrólogos, filósofos ou homens sábios — que vieram de longe, trazendo presentes para esta criança. A adoração que esses visitantes não judeus ofereceram ao Messias de Israel, prostrando-se diante dele, sinaliza o extenso escopo da promessa de Deus. O menino Jesus seria "uma luz para os gentios" para que "você leve a minha salvação até aos confins da terra" (Is 42.6; 49.6). Nesta cena da infância de Jesus, vemos o alcance global do evangelho: "As nações virão à sua luz e os reis ao fulgor do seu alvorecer" (Is 60.3).
Apesar dos esforços de Herodes para se agarrar ao poder terreno, há apenas um Rei para cujo nome todos os joelhos se dobrarão (Fp 2.10). Apenas um Rei cujo reino é boa notícia não só para alguns, mas para todos. O Senhor reina — que a terra se regozije! Venham adorar o Rei Jesus!
Glenn Packiam é pastor sênior associado da New Life Church, em Colorado Springs. Entre as obras de sua autoria estão Worship and the World to Come e The Resilient Pastor (fevereiro de 2022).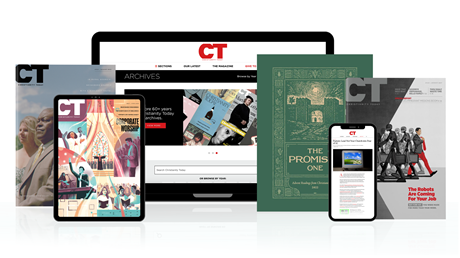 Subscribe to Christianity Today and get access to this article plus 65+ years of archives.
Home delivery of CT magazine
Complete access to articles on ChristianityToday.com
Over 120 years of magazine archives plus full access to all of CT's online archives
Subscribe Now
Luz para os gentios
Luz para os gentios