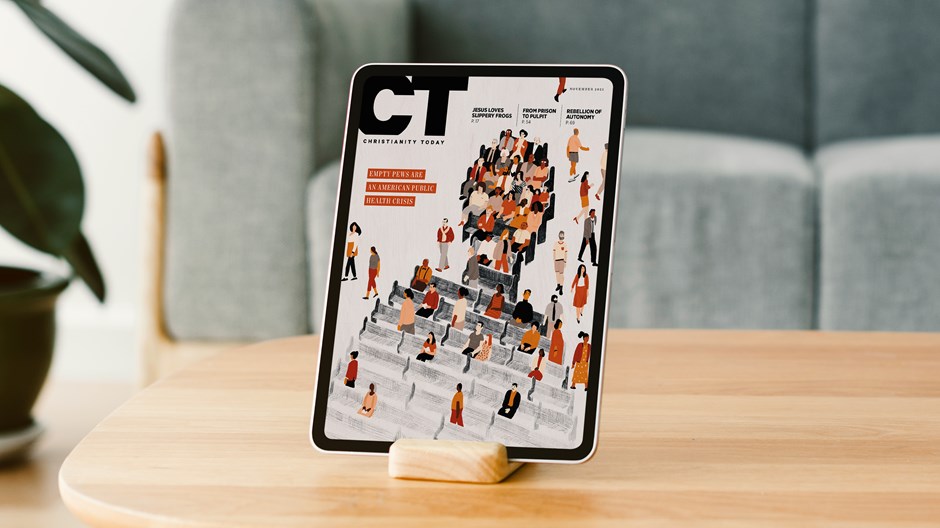 Image: Envato Elements
No one is doing more to advance the study of religion and health than Tyler VanderWeele, and I was pleased to see his article (along with Brendan Case). It's important to note, however, that the case for attendance is so strong because it's one of the only religion/spirituality variables historically included in high-quality studies. More and better data will help evaluate additional variables, including an area I focus on, attachment to God. Notably, believers who experience insecure or anxious attachments are unlikely to benefit from religious services.
Blake Victor Kent
Santa Barbara, CA
I enjoyed the article and see the need for communal worship and gatherings. What you missed is more emphasis on hypocrisy, especially with sexual abuse in the church. Too much is covered up to keep the church looking good. Another aspect is the fear and condemnation of the other outside the church. Your article would be more effective by interviewing those who have left because of intolerant attitudes and forms of worship that do not glorify God. I have not left God or my Savior, just church.
Marjorie Logman
Aurora, IL
Thank you for sharing this story and this man's wonderful work to preserve God's creation. May we all do likewise.
Tricia Gaitely
Murfreesboro, TN
As someone who is asked to speak in small churches, I am grateful to be allowed to choose the hymns for the service. I believe that this is an opportunity for the congregation to worship and to confess with their mouths truths about God grounded in Scripture.
Judy Hewitt
Ottawa, Ontario
God will bring much good and renewal to those who are reframing their understanding of the gospel. They may be "throwing the baby out with the bathwater" now, but God will not let go of those who belong to him.
Jeanette Lamothe
Albuquerque, NM
To the unchurched, isn't "washed in the blood" spiritual and abstract? It's a phrase full of meaning to a segment of the evangelical culture, but let's face it, it's in-speak. I couldn't agree more that solid theology is the remedy for the travesties committed in the name of Christianity. Unfortunately the evangelical world has more than its share of shaky, amateur theology and seems loath to police itself.
Joseph Costantino
Bridgetown, Barbados
Memorized Scripture shines light on paths we may be tempted to take in haste and those we might avoid out of fear.
@PATTI_TILTON (Twitter)
There is no agreement based on labels. Agreement must be based on doctrines. There has been a migration of many North American "evangelicals" away from historic doctrines of the united church. Without this identification with doctrines of the church, how can you define evangelical or Christian?
Stephen Wuest (Facebook)
Books "stuffed into shelves, stacked in piles, and even teetering on top of the toilet." As a bookworm, that sounds perfectly reasonable, and I am wondering what is on top of your toilet, Ken Chitwood?
Annette Johnson (Facebook)
I wanted to let Hector know that I loved his story. He is a great writer and storyteller, but more importantly, a man whose convictions steered him to God's bigger plan and purpose for his life. I don't know him, but I can say I'm proud of him!
Sandy Anjilivelil
Denver, CO
Have something to add about this? See something we missed? Share your feedback here.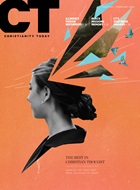 This article is from the Jan/Feb 2022 issue.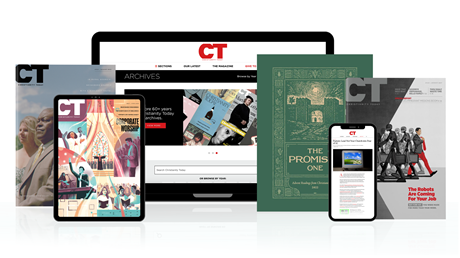 Annual & Monthly subscriptions available.
Print & Digital Issues of CT magazine
Complete access to every article on ChristianityToday.com
Unlimited access to 65+ years of CT's online archives
Member-only special issues
Subscribe
Reply All
Reply All