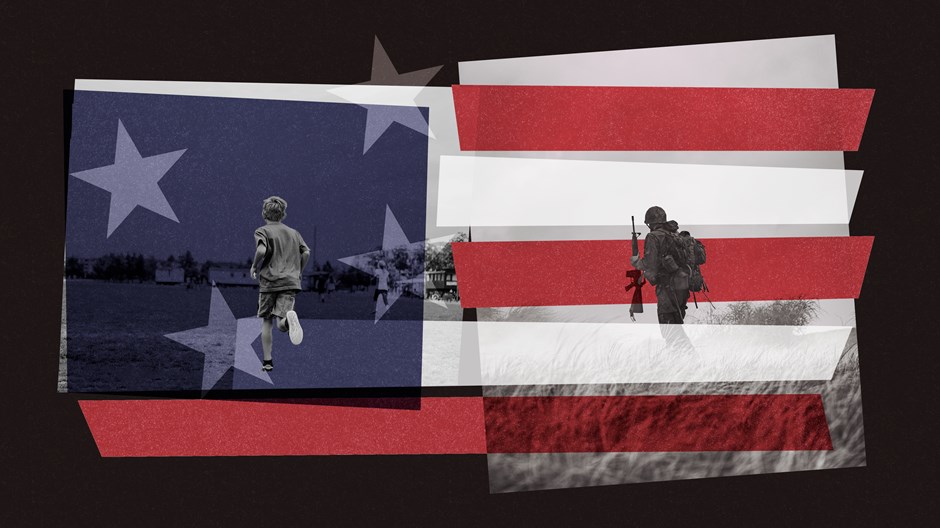 Image: Illustration by Rick Szuecs / Source images: Eduard Delputte / Yanapi Senaud / Unsplash
"He's like a little soldier!"
Those were among the first words my wife, Maria, and I spoke when meeting a little baby in a Russian orphanage almost 20 years ago. As we walked into the room, this tiny-but-scrappy fellow climbed up against the slats in his crib, straight-backed as though standing at attention. Every day we would visit the room there, and Maxim—soon to be renamed Ben—was always silent and dignified, even as he clung to the back of my hair while I held him. He wasn't alone in his silence.
As I wrote at Christianity Today shortly afterward, the entire place was that way. Though filled with babies, the orphanage was utterly soundless. Over time, we learned that this was not uncommon in such settings. Infants cry, after all, to communicate: "I'm hungry!" "I'm scared!" "I'm wet!" After enough time with no response, they will eventually stop crying.
As we left the room, knowing it would be several months before we were allowed to return, I could only say, "I will not leave you as orphans; I will come to you" (John 14:18). And then we walked out and shut the door. We could hear little Maxim falling down in his crib, screaming. Between my own sobs, I said, "That's the most beautiful sound I've ever heard. He's crying because he knows we will hear him. He knows he has parents now. He knows he is loved."
Ben doesn't remember the orphanage. But I couldn't help but think of it late last year as I watched him stand at attention before the American flag while being sworn in to the United States Air Force. When the officer asked the new recruits why they had joined, several of them said, "To better myself" or "To learn skills." Our son said, "To serve my country, sir."
To serve my country.
I've spoken and written countless times about what adopting our sons taught me about the gospel I believe: what it means to be adopted by God, to have a Father, to have brothers and sisters, to understand that "adopted" is not an adjective (designating something less than full-blood belonging) but a past-tense verb (telling how one came into the family to which one fully and permanently belongs). But the process also taught me what it means to be an American.
When I was the age of my son, we watched the Soviet flag come down the Kremlin flagpole, a totalitarian powerhouse dissolving on live television. This was the "evil empire" whose accent showed up in the voices of every cartoon bad guy, every James Bond villain, every invading army in TV movies. This was the military superpower my classmates and I practiced crouching under our desks to protect ourselves from attack.
Now here was this young man—with a Southern accent and a Bible in his tote bag—swearing to defend his country from all enemies, with no confusion at all about what country that is. And standing behind him was a family—a family to which he belongs for life.
Those of us who rightly decry "Christian nationalism" sometimes fail to communicate that whatever Christian nationalism is, it's not an overzealous patriotism any more than polygamy is overzealous monogamy. It is entirely different from love of country, which is why so much of it retreats to a "blood and soil" mentality. It rejects "a nation of immigrants" as Statue of Liberty sentimentality, out of step with the "America first" times.
Christian nationalism is not an overzealous patriotism any more than polygamy is overzealous monogamy.
By dawn's early light, I saw something different. I saw an American patriot. No one cared where he was born. Instead, people prayed for us. And through those prayers I was reminded of a church that will outlast that country—a church made up of adoptees and immigrants and refugees, like you and me.
Ben was never a little soldier. He was always meant to be an airman. He was never really an orphan. He was meant to be a son. And as he bounded onto the bus for basic training, my wife and I stood, just as we had in that orphanage hallway, shaking with tears. Yet the sound of that bus engine growing fainter and fainter in the distance was one of the most beautiful sounds in the world. He knows he has a family; he knows he has a country.
He's inducted for now, but as always, he's adopted for life.
Russell Moore is Christianity Today's chair of theology.
Have something to add about this? See something we missed? Share your feedback here.
Onward
Russell Moore is Christianity Today's editor in chief and the director of the Public Theology Project.
Previous Onward Columns: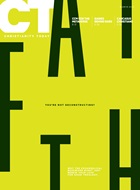 This article is from the March 2022 issue.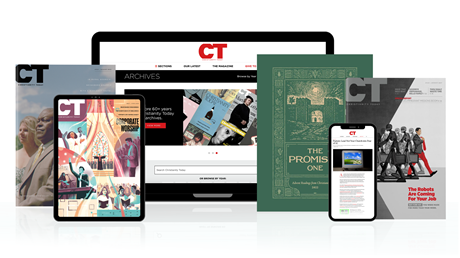 Annual & Monthly subscriptions available.
Print & Digital Issues of CT magazine
Complete access to every article on ChristianityToday.com
Unlimited access to 65+ years of CT's online archives
Member-only special issues
Subscribe
Of Orphanages and Armies
Of Orphanages and Armies