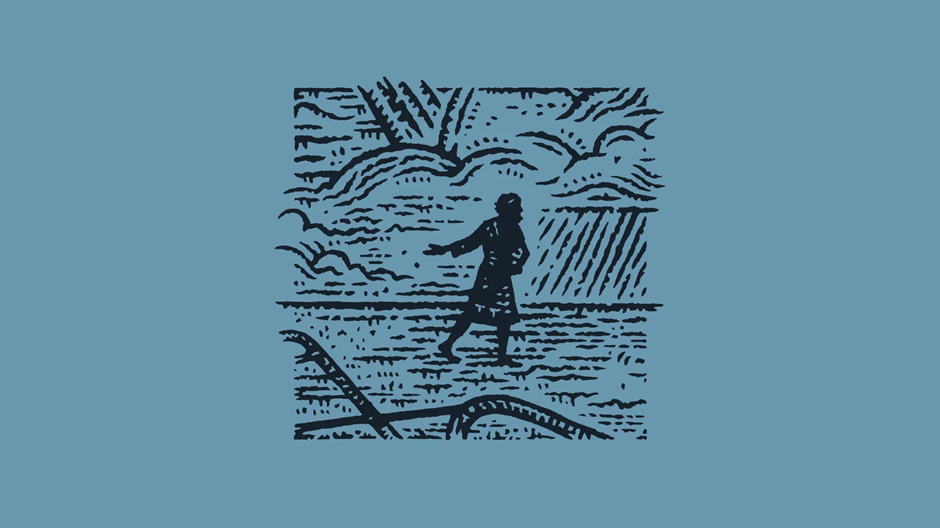 Image: Stephen Crotts
Baca Yesaya 61:1–4 dan Lukas 4:16–21
Ia telah mengutus aku untuk...merawat orang-orang yang remuk hati, untuk memberitakan pembebasan kepada orang-orang tawanan, dan kepada orang-orang yang terkurung kelepasan dari penjara, untuk memberitakan tahun rahmat TUHAN. Yesaya 61:1-2
Ketika Yesus membuka gulungan kitab itu dan membaca Yesaya 61, para pendengar-Nya telah menantikan selama beberapa generasi akan hadirnya Pribadi yang Dijanjikan—Sang Raja Damai, Pembawa keadilan dan pembebasan. Mereka telah menyaksikan perang yang tak terhitung jumlahnya, pendudukan kekaisaran yang silih berganti, dan perubahan budaya yang membingungkan saat mereka mencari cara menghidupi iman dalam keadaan seperti demikian.
Kita juga hidup dalam masa kekacauan, kekerasan, dan kebingungan geopolitik. Kita juga menantikan Sang Raja Damai datang dalam kemuliaan, untuk membawa kebangkitan dan pemulihan final di tempat-tempat kematian dan perkabungan. Menanti itu menyakitkan. Menanti membuat kita dipenuhi dengan kerinduan.
Yesaya 61:1–4 merujuk pada Tahun Yobel dalam Imamat 25—sebuah perintah radikal yang menyerukan pemulihan tanah dan orang-orang yang telah dijual dalam perbudakan karena utang. Tahun Yobel adalah tahun perkenanan Tuhan, ketika budak-budak utang akan dibebaskan, dan rumah-rumah serta tanah-tanah akan dikembalikan. Allah menghendaki setiap putri dan putra Israel dikembalikan ke rumah. Namun, Yesaya 61 juga berbicara tentang pembalasan Allah—dan Yesus, dengan menimbulkan keresahan, mengatakan bahwa Ia datang bukan untuk membawa damai melainkan pedang dan pemisahan (Mat. 10:34-36). Lalu, bagaimana mungkin Yesus menjadi pembawa damai?
Ketika Yesaya berbicara tentang Raja Damai, dia berbicara tentang shalom—yang bukan hanya ketiadaan kekerasan atau kejahatan, melainkan juga kepenuhan hidup yang baik—mengasihi sesama untuk melihatnya sejahtera dan mengikut Allah yang penuh kasih setiap hari.
Sabat mingguan memutus ritme kerja kita dengan istirahat dan shalom, dan Yobel adalah Sabat dari segala Sabat. Ini adalah puncak dari shalom. Jadi ketika Yesus menyatakan kehadiran shalom Yobel, Ia tidak hanya menawarkan keselamatan dari penghakiman setelah kehidupan ini, melainkan juga menegaskan bahwa Ia adalah Sang Pembebas dari perbudakan, baik utang moneter maupun spiritual—menuju pada kebebasan dan pemulihan dalam kehidupan ini dan kehidupan selanjutnya. Karena itu, kelahiran dan kehidupan Yesus lebih dari sekadar pendahuluan menuju Salib. Memang, kelahiran-Nya, kehidupan-Nya, Salib, dan Kebangkitan adalah bagian dari kisah yang lebih besar tentang Tuhan yang membebaskan umat-Nya—suatu umat yang percaya kepada Allah dan mengasihi sesama mereka. Sebagaimana orang-orang Israel dipanggil untuk percaya kepada Allah demi pembebasan dan pemeliharaan mereka di padang gurun, demikian pula kita dipanggil untuk bersandar kepada Tuhan untuk hal yang sama—menghadapi segala rintangan dan dalam perang, kekacauan politis, ataupun pengembaraan. Kita juga dipanggil untuk mengasihi sesama kita sebagai bagian dari pengharapan yang hidup itu.
Yesus meresmikan Yobel dalam bayang-bayang penjajahan Kekaisaran Romawi, dan Ia mengundang kita, kendati adanya bayang-bayang di sekeliling kita, untuk mengikut Dia dan tinggal dalam kerajaan Yobel-Nya. Ia meminta kita agar secara aktif merindukan, mengharapkan, dan menantikan kuasa kebangkitan-Nya menerobos dengan cara-cara yang tidak terduga saat Ia berkarya dan hidup dalam kita.
Sarah Shin adalah mahasiswa doktoral teologi sistematik di University of Aberdeen, Skotlandia. Dia adalah penulis Beyond Colorblind: Redeeming Our Ethnic Journey.
Diterjemahkan oleh Ivan K. Santoso
-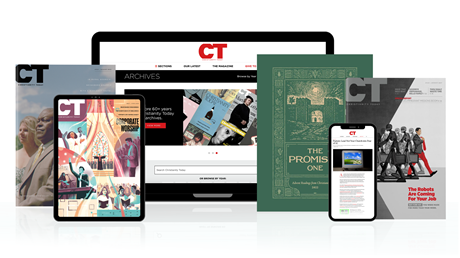 Subscribe to Christianity Today and get access to this article plus 65+ years of archives.
Home delivery of CT magazine
Complete access to articles on ChristianityToday.com
Over 120 years of magazine archives plus full access to all of CT's online archives
Subscribe Now
Harapan Yobel Kita
Harapan Yobel Kita