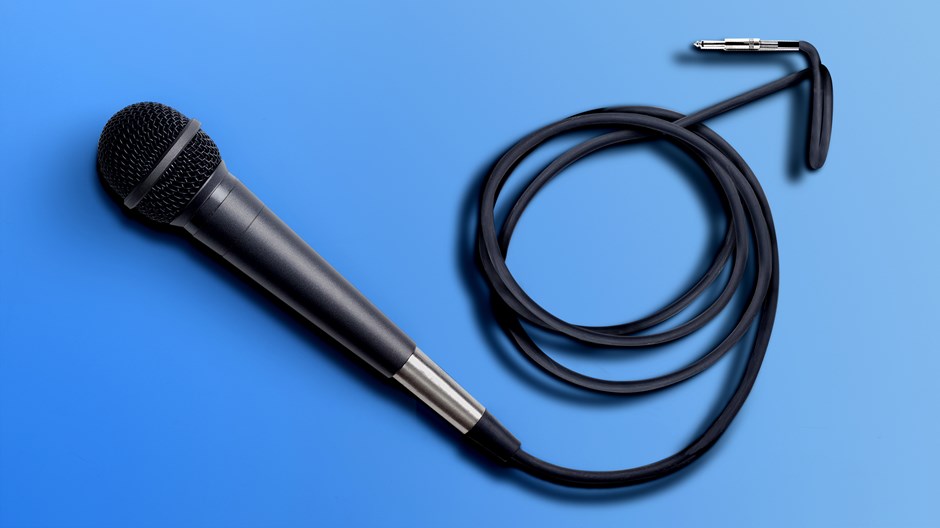 Image: Illustration by Mallory Rentsch / Source Images: Getty
The 1910 edition of the YMCA songbook, Manly Songs for Christian Men, has no foreword or introduction, just a brief explanation on the title page: "A collection of Sacred Songs adapted to the needs of Male Singers. For use in Adult Bible Classes, Y.M.C.A. Meetings and all gatherings of men for religious work and worship."
The first song is "For the Man of Galilee," which opens with these lines:
Shout aloud the stirring summons
O'er the land from sea to sea
Men are wanted, men of courage,
For the Man of Galilee.
The song alternates between accented, march-like sections in unison and four-part harmonies. The music gives tenors the chance to project at the top of their range, and the basses get to land on a resonant low A-flat at the end of each verse. It's a rousing march in the tradition of 19th-century men's choirs, once fixtures of many European and American communities.
But today, if you ask leaders and pastors about the status of congregational singing in their churches, most will confirm that many men just don't participate. Some blame musical style, some blame lyrical content, and others blame generalized "feminization" of the American church.
Recent interest in the state of masculinity, explored in a raft of op-eds, books, and podcasts, has reinvigorated a perennial discussion about why so many men don't sing in church. While there has been plenty of speculation about the "effeminacy" of contemporary worship music and its effects on men in churches, most men's reasons for singing are not so ideological.
The lower rate of musical participation among men likely has little to do with a dearth of manly marches in today's churches. It has a lot to do with the male voice itself—its range and patterns of development—and socialization in a culture where so many men are uncomfortable with their own voices. The music isn't a threat to their masculinity, but they aren't sure where their voices fit in.
The stakes of that question—Why aren't men singing?—vary depending on how we interpret the biblical mandate to sing praise. Many Christians take Paul's admonition, "Let the message of Christ dwell among you richly as you teach and admonish one another with all wisdom through psalms, hymns, and songs from the Spirit, singing to God with gratitude in your hearts" (Col. 3:16) as an explicit directive to sing.
And yet "it's acceptable for men not to sing," said Randall Bradley, Baylor University professor of church music, director of the men's choir, and director of the Dunn Center for Christian Music Studies. "In fact, I think the expectation is that men don't sing."
Men hear higher, wider vocal ranges from popular singers and worship leaders; Chris Tomlin and Phil Wickham have famously impressive tenor ranges, far out of reach for most male voices. It's relatively rare to hear a baritone or bass leading worship on a worship album or at a church that uses contemporary worship music.
More than a particular musical style, that expectation for vocal range can make it harder for the average guy to have the comfort and confidence to lift his voice on a Sunday morning, said David McNeil Jr., assistant professor of choral studies at Colorado Christian University.
"American popular music tells you that a good male voice is a high voice," said McNeil, who, like Bradley, conducts a men's choir and works as a church music minister. "If you're a tenor and you sing in church, you're more likely to be told, 'Wow, you should be a worship leader.'"
Tenors and countertenors have had star power for centuries. In 17th-century Italian opera, castrati (male singers who were castrated to preserve a high vocal range) were cast in the heroic roles; their seemingly superhuman vocal abilities made them figures of fascination. By the 19th century, the castrati had disappeared, and even the tenor had shifted to the more masculine "heroic tenor" (no falsetto) and the bel canto baritone, partly because of public discourse about masculinity.
"The prevailing thought was that countertenors and tenors sing from the head, not the chest," notes Allison McCracken, associate professor of American Studies at DePaul University and author of Real Men Don't Sing: Crooning in American Culture. "The barrel-chested baritone was considered more masculine."
McCracken's research explores our persistent fascination with the high male voice and the periodic cultural backlashes against it. She argues that historically, crooners and boy-band tenors have been simultaneously beloved and viewed with hostility. (Think of the mocking of young heartthrobs like Justin Bieber or Justin Timberlake in their teen-idol days.)
The history of male vocal ranges in popular music isn't so far afield of contemporary debates about why men don't sing in church. The dynamics around the high-voiced male in popular music show up in contemporary worship music; the singers we celebrate on stage don't sound like the average man in the pews.
"The people singing on the radio are anomalies," Bradley noted. "Most men's voices are bigger, louder than most women's voices. The vocal folds are larger too."
These physical differences put men at a disadvantage if music is pitched awkwardly or if the song calls for a low volume or light tone. Plus, worship leaders may select a song's key based on their voices, not the congregation's. The rate of new worship music production also means that songs come and go more quickly, often before people have a chance to learn them well enough to sing with confidence.
Picking the right keys or using more familiar songs won't fix everything, though. Men who are used to not singing need to learn or relearn how to use their voices, and many congregational songs, new and old, are vocally challenging.
Hymns, Bradley notes, aren't necessarily more popular with men, but they are often pitched better for men. In his experience, lyrical contemporary worship music is harder for men to sing not because their stylistic preferences differ but because the dynamics are more arduous for wobbly vocalists.
"It can be more difficult for men to sing in pop styles because those styles require subtleties like scooping, singing lightly, or quietly sneaking in. Those are refined skills, and men's voices tend to be a little clumsier," said Bradley.
For most girls and young women, vocal change doesn't interfere with singing in adolescence as dramatically as it does for men, giving them more time to develop their voices and the ability to sing sensitively or integrate stylistic flourishes.
Guys go through awkward stages of vocal change that start in puberty and can continue into their late 20s. Without affirmation and encouragement to keep singing and honing their voices during this time, many men choose to stop singing altogether. They come to think of their voices as ugly.
McNeil says he regularly hears nearly identical stories from older men in his church choir about being put down by music teachers. "'My fourth grade teacher told me I just sound bad.' I hear that all the time."
Bradley hears similar stories from his singers: "We have so many people talking about teachers who told them they can't sing or always put them in the back row."
Bradley and McNeil believe that these kinds of negative experiences have helped create a culture where men don't feel comfortable singing and avoid the embarrassment of being singled out or feeling exposed.
The good news, said McNeil, is that music educators today are more aware of the sensitivity of guiding male voices, and those stories seem to be less common among younger singers.
"We don't generally think about how personal singing is. It's incredibly vulnerable," Bradley said. "We have to be so gentle when we work with people's voices."
McNeil and Bradley find that their singers are far more concerned about range and singable arrangements than they are about musical style. Neither of them have choir members asking to sing "manlier" songs.
"They will sing anything that touches their hearts or intellect," said Bradley. "They are openhearted. They don't complain about repertoire. They don't care about worship wars."
McNeil's men's choir, a small ensemble with 12–15 members, sings selections from a broad range of genres: arrangements of contemporary worship songs, classical standards, and modern choral works. He finds that emotional expressivity in any genre is something that most men are comfortable with.
"In my experience, they are looking for a full range of expression," said McNeil.
At Baylor, Bradley finds that men are looking for emotional and relational depth when they join the men's choir. Every fall, the group goes on an overnight retreat; 70 young men travel to a small church outside Waco to rehearse, do some grilling, and square off in a much-anticipated dodgeball match between upper- and lowerclassmen. There's a lot of laughter, deep conversations, and hours of singing.
"Singing in a choir is like building a house together," said Carson Hooker, president of the Baylor Men's Choir. He grew up in a Christian Reformed church singing a blend of traditional hymns (often accompanied by his grandmother on the organ) and contemporary worship music, and has been singing in choirs since fifth grade.
The Baylor choir retreats, he says, strengthen the sense of community and purpose among the group. His first was awkward, but mostly because everyone attended via Zoom because of the pandemic. It's hard to feel connected when you're singing remotely.
"I'm fascinated by the comfortableness of men singing with other men," said Bradley, the ensemble's director. "Singing is an expression of your whole self."
"I don't think there is nearly as much stigma about singing as there used to be. And young men today are more comfortable choosing their version of masculinity and accepting different choices," said Bradley. "For the church, it's a really hopeful place to be."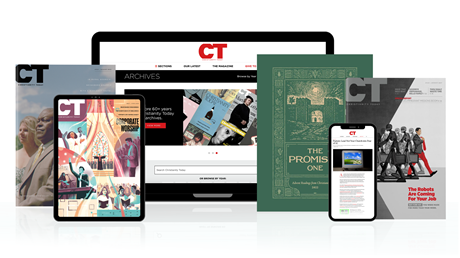 Annual & Monthly subscriptions available.
Print & Digital Issues of CT magazine
Complete access to every article on ChristianityToday.com
Unlimited access to 65+ years of CT's online archives
Member-only special issues
Subscribe
All About That Tenor: Why Men Don't Sing in Worship
All About That Tenor: Why Men Don't Sing in Worship