The Beatles
John Lennon's pleading, melodic delivery on the Beatles song "Help!" encapsulates what made the British band a pop phenomenon and, to many, a spiritual force: direct, soulful, even darkly honest lyrics over catchy songwriting. The Beatles reached their peak at the same time the evangelical movement was gaining significant momentum in the United States—Billy Graham once compared the "British Invasion" to the "Eternal Invasion." Band members John Lennon and George Harrison dabbled in Christianity and brought Eastern mysticism to the forefront of public conversation. The band's extensive musical catalog reflects this same exploratory spirituality, careening from joy to drugs to longing on a trajectory toward an uncertain future—a journey that, because of its cultural dominance, still demands interpretation from evangelicals today.
Featured Articles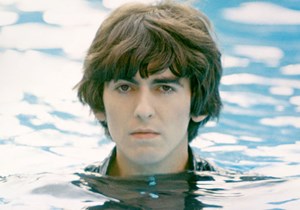 The Passion of George Harrison
The 'quiet' Beatle was driven by spiritual pursuit while living in the material world.
Loading More