Dostoyevsky's Disregarded Prophecy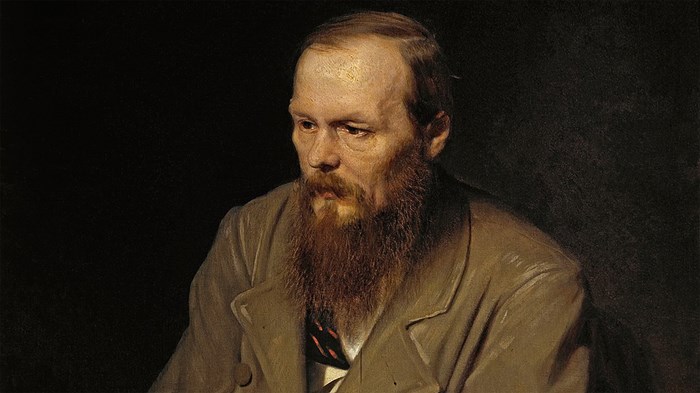 The dogma of progress may never recover from the 20th century. Entire continents razed by war, whole peoples wiped from Earth, generations decimated for no good reason—such an optimistic view of human capacity didn't have a chance. What could possibly cause such catastrophic anguish? How could we fail to adapt, evolve, or learn from our earlier mistakes?
Before the killing started, Europe's brightest intellectuals gathered in fashionable salons to debate Marxism, eugenics, and utopia—ideas that would unleash this destruction. Russian novelist Fyodor Dostoyevsky chaired many such meetings during the mid-19th century. By the time he completed The Brothers Karamazov in 1879, Dostoyevsky had established himself as a foremost opponent of secularism and revolutionary Marxism.
In retrospect, Dostoyevsky fits William F. Buckley Jr.'s image of futile conservatism: He "stands athwart history, yelling Stop, at a time when no one is inclined to do so, or to have much patience with those who so urge it." His prophetic denunciation of secular totalitarianism—embodied less than a century after his death by Hitler and Stalin—helped me understand the root of rebellion against God that haunted the 20th century and threatens us still today.
Tortured Genius
I discovered Dostoyevsky a little later than many. We struggled a bit with American literature in my high school, and I can't imagine us wading through Dostoyevsky trying to keep our Alyoshas and Raskolnikovs apart. But during my junior year of college, I registered for an introductory course on Russian literature, one of the most popular classes at Northwestern University. Students flocked to hear Professor Gary Morson's dramatic readings ...
You have reached the end of this Article Preview