Food for the Soul?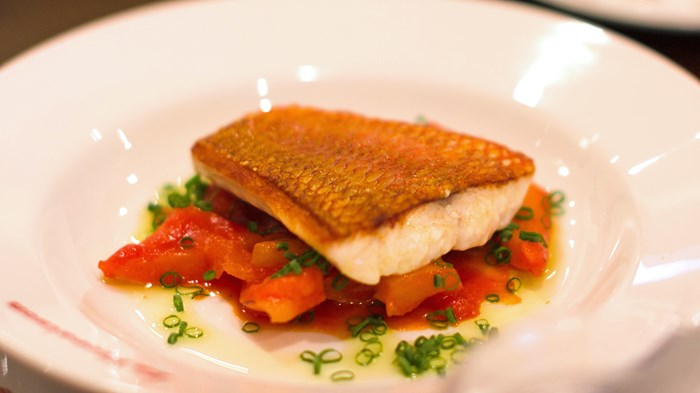 Though very few Catholics attended my rural Indiana high school, students took special notice of them every spring when the Friday hot lunch menu shifted from pizza, corn, pears, and a cookie to fish sandwich, tater tots, pears, and a cookie. People grumbled, because pizza (even icky cafeteria pizza) beat fish sandwich hands down. But compared to lenten fasters of the past, we got off easy.
Lent, the period of fasting in preparation for Easter, has been on the church calendar since the first or second century. It has not, however, always occupied the same dates. According to Irenaeus (c. 130-c. 200), cited by Eusebius in his Ecclesiastical History, the lenten fast originally lasted only two or three days. The 40-day period, first mentioned in the Canons of Nicea (325), was probably adopted to parallel the 40-day fasts of Moses, Elijah, and Jesus, though it may also have reflected the 40 hours Jesus spent in the tomb. These days were spread out in various ways by different churches before settling, in the West, into the familiar Ash Wednesday-to-Holy Saturday (minus Sundays) pattern in the seventh century.
Not all early Christians fasted in the same way. The Greek historian Socrates (380-450) records, "Some abstain from every sort of creature that has life, while others of all the living creatures eat of fish only. Others eat birds as well as fish, because, according to the Mosaic account of the Creation, they too sprang from the water; others abstain from fruit covered by a hard shell and from eggs. Some eat dry bread only, others not even that; others again when they have fasted to the ninth hour (three o'clock) partake of various kinds of food." The fast grew stricter as Easter approached; the typical Holy ...
You have reached the end of this Article Preview