Indian Pentecost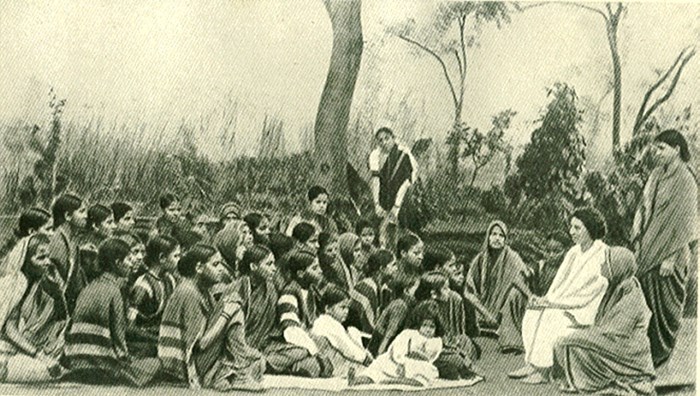 On January 14, 1908, readers of the Chicago Daily News stumbled on a startling tale. A few pages in—among ads for home furnishings, Clark's thread, and cotton pillowcases—was an article by noted journalist William T. Ellis detailing his recent visit to Mukti, a Christian community in western India. "Have Gift of Tongues," the headline read. "Girl Widows of Christian Church in India Develop Wonderful Phenomena."
For years, many American Protestants had supported Mukti and its legendary founder, Pandita Ramabai. Thousands more followed accounts in the religious press that detailed this Brahman woman's expanding efforts on behalf of high-caste widows, many of whom were children facing hopeless futures. Ramabai first visited the United States in 1886, and her winsome personality, profound Sanskrit learning, and devotion to Indian women immediately won American hearts.
Over the years, Ramabai's American support base shifted, becoming more evangelical as her own sympathies moved in that direction. In time she made her educational work forthrightly Christian though culturally Hindu. She refused to be co-opted by sectarian agendas: American Protestants of many persuasions considered her one of themselves. By 1905, she had responsibility for over 2,000 people, the majority of whom lived in the settlement she called Mukti ("salvation") near the village of Kedgaon. Beginning in 1905, waves of revival swept the community. When William Ellis reported strange religious happenings at Mukti, he knew he had a story that would fascinate American readers.
O for a thousand tongues
Ellis found at Mukti "an extraordinary religious manifestation, as remarkable as anything in connection with ...
You have reached the end of this Article Preview