Bishops in Fact If Not in Name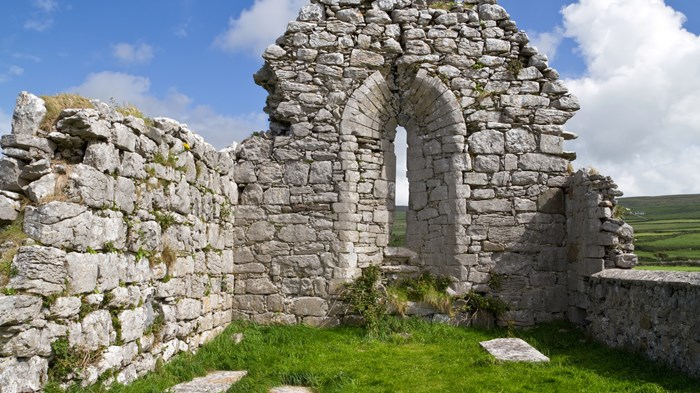 Lisa M. Bitel, Landscape with Two Saints: How Genovefa of Paris and Brigit of Kildare Built Christianity in Barbarian Europe (Oxford University Press, 2009)
Scholars used to dismiss the early Middle Ages as the "dark ages." This was not because, as is the case with some eras, there was little surviving information to study, but because of a value judgment. Scholars of the classical Greco-Roman world tended to assume that once Rome fell, once the population of the Mediterranean basin was Christianized, and once sophisticated Attic Greek and Ciceronian Latin gave way to the vulgar Latin of the early Middle Ages, there was little worthy of erudite analysis.
Thankfully this snooty bias of academia has in recent decades been resourcefully redressed. In fact, readers today—living in a less stable, postmodern society, in which religion does increasingly seem to matter around the globe—find they have profound empathy for the men and women of the "dark ages," who were forging new social structures, drawing on ancient traditions to build a new cultural ethos, and praying to a new God while memories of other deities lingered.
Lisa Bitel, professor of history and religion and chair of the gender studies program at the University of Southern California, has contributed much to making the early medieval world accessible to scholars and general readers. Undergraduate students in my seminar on the Celtic world have read Isle of the Saints: Monastic Settlement and Christian Community in Early Ireland (Cornell University Press, 1990) and Land of Women: Tales of Sex and Gender from Early Ireland (Cornell University Press, 1996). The entire class found these books engaging and insightful. They brought to life the ...
You have reached the end of this Article Preview