1378 The Great Papal Schism
1378 The Great Papal Schism
When two popes, and later three popes, vied for supremacy, the medieval church entered a dramatic, forty-year crisis of authority.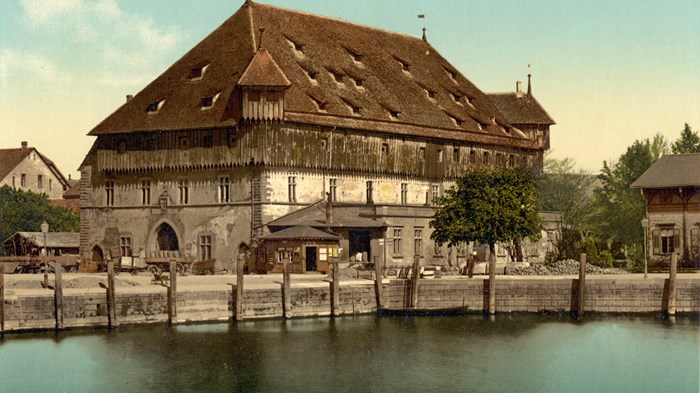 Image: Ashley Van Haeften/Flickr
"On Friday, St. George's Eve, there was another session," wrote an observer of the Council of Constance. "In this session Our Holy Father Pope Martin gave to all who were present at the Council of Constance permission to leave and likewise absolution from penalty and guilt. Afterward he gave the people his blessing in the upper court. Our lord King stood beside him, dressed as an evangelist, wearing his imperial crown and holding the orb in his hand while a man held a naked sword before him. Cardinal Conti proclaimed to the people in Latin the indulgence of seven years for mortal sins and seven Lents. Master Peter repeated it in German, and everyone was given permission to go home."
This passage, from Ulrich Richental's Chronicle of the Council of Constance, describes the closing session of that great council. The session took place on April 22, 1418, at a moment when the new pope, Martin V, with plague moving in on the city, was anxious to speed the council fathers on their way and make his own departure.
Constance may not exactly be a household word—not even in the history of representative assemblies—but in size alone it was one of the most imposing of medieval gatherings. Nor was it distinguished by size alone. It was the greatest and certainly the most memorable of the general assemblies held by the medieval Latin Church (i.e., the Western church). When it assembled in 1414, it did so at a time of supreme crisis in the life of that church, when what later came to be known as the Great Schism of the West had endured for almost forty years.
Causes of the Schism
In 1377, after the papacy had been resident for almost seventy years at Avignon, under the shadow of French royal power, ...
You have reached the end of this Article Preview