Roman Catholic Reform: John XXIII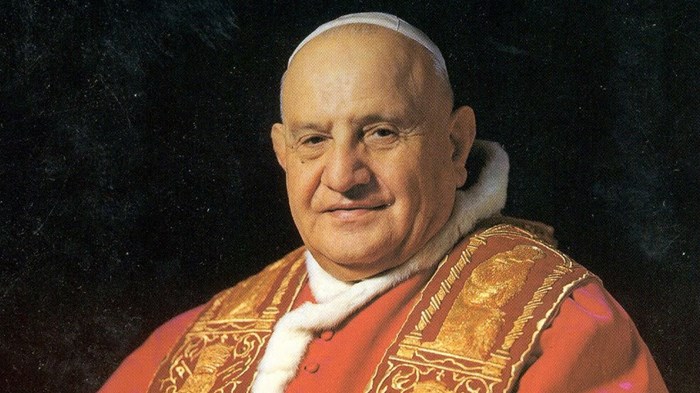 Angelo Guiseppe Roncalli began his life in 1881 as the son of farmers so poor they shared the first floor of their house in Bergamo, near Milan, with six cows. After entering seminary at age 11, he pursued a thoroughly Catholic education, then spent most of his life in the papal diplomatic service. He served mainly in obscure places, which helped him make a lot of friends without collecting any enemies. He was known for being lovable and kind, if a bit unconventional—hardly qualities that would automatically propel him toward the papacy.
However, when Pope Pius XII died in 1958, the office was plagued by allegations of autocratic abuses, anti-Semitism, and complicity with Adolf Hitler. No one wanted continued controversy, so the cardinals looked around for a milder successor. They spotted the pious and aged Roncalli, whom they believed would manage a brief and uneventful administration.
Much to the cardinals' surprise, the new pope had no intention of merely "warming the throne of Peter" until his death. He wrote in his journal in 1961, "When … the cardinals of the Holy Roman Church chose me … everyone was convinced that I would be a provisional and transitional pope. Yet here I am, already on the eve of the fourth year of my pontificate, with an immense program of work in front of me to be carried out before the eyes of the whole world, which is watching and waiting."
He was referring to the program he had announced just months after his election, the calling of a great church council, Vatican II. No such council had been summoned since 1879, and John attributed the unexpected call to an inspiration from the Holy Spirit. He was frustrated by the "prophets of doom" among ...
You have reached the end of this Article Preview