A Return to Bondage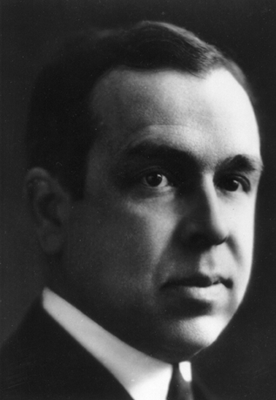 This slideshow is only available for subscribers.
Please log in or subscribe to view the slideshow.
Even H. L. Mencken, the agnostic and cynical columnist of the Baltimore Sun, admired Presbyterian J. Gresham Machen (right) as an "adept theologian" whose scholarship was "wide and deep." Machen made the most adept critique of liberalism in his 1923 book, Christianity and Liberalism. The following are condensed excerpts.
The great redemptive religion which has always been known as Christianity is battling against a totally diverse type of religious belief, which is only the more destructive of the Christian faith because it makes use of traditional Christian terminology. This modern non-redemptive religion is called "modernism" or "liberalism."
The liberal attempt at reconciling Christianity with modern science has really relinquished everything distinctive of Christianity, so that what remains is in essentials only that same indefinite type of religious aspiration which was in the world before Christianity came upon the scene. In trying to remove from Christianity everything that could possibly be objected to in the name of science, in trying to bribe off the enemy by those concessions which the enemy most desires, the apologist has really abandoned what he started out to defend.
In view of the lamentable defects of modern life, a type of religion certainly should not be commended simply because it is modern or condemned simply because it is old. In the midst of all the material achievements of modern life, one may well ask the question whether in gaining the whole world we have not lost our own soul. Are we forever condemned to live the sordid life of utilitarianism? Or is there some lost secret which if rediscovered will restore to mankind something of the glories of the past? ...
You have reached the end of this Article Preview