Globalism: John Paul II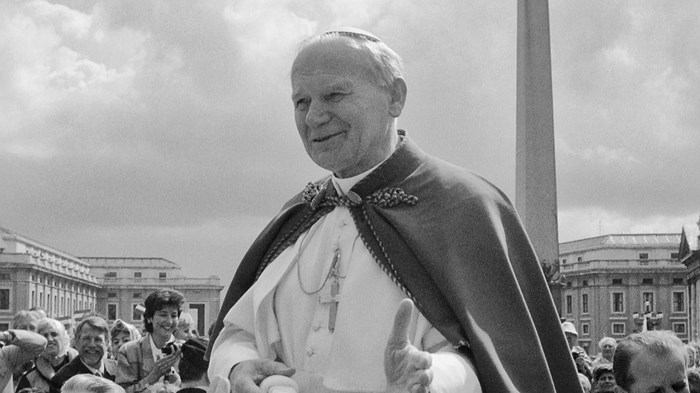 In October, 1978, Karol Wojtyla, the Cardinal Archbishop of Krakow, Poland, was elected the first Slav pope in history and the first non-Italian since the sixteenth century. He took the name John Paul II, and many observers believe he will be known in history as "John Paul the Great," much as Christians refer to the fifth and sixth century popes, Leo the Great and Gregory the Great.
Secular writers tend to see his greatness chiefly in the part he played in the end of the empire of Soviet communism. During World War II, when Joseph Stalin was cautioned against incurring the displeasure of Pope Pius XII, Stalin dismissively asked, "How many divisions does the pope have?" John Paul marshaled divisions of the human spirit in Poland and throughout Eastern Europe, encouraging millions of people to declare their determination to "live in the truth." It was in 1980, one year after he visited Poland, that the Solidarity movement became a force—a connection Solidarity leader Lech Walesa commemorated by signing the agreement legalizing the movement with a souvenir pen bearing the pope's picture.
Wojtyla's Slavic heritage is not the only unique element of his background. During the Nazi occupation of Poland, he worked in a quarry and a chemical factory. But by night, he studied philosophy, published poetry, and wrote and performed plays as part of a clandestine cultural resistance organization. It wasn't until after his father's death in 1941 that he began to consider the priesthood as yet another way to resist the degradation and brutality of totalitarian rule.
He entered seminary in 1942, though the political climate made this a risky choice; many of his professors had already been ...
You have reached the end of this Article Preview